You visited syracusenewtimes.com, then you clicked and typed in people, places and all kinds of foods and services that you felt should be crowned as Best of Syracuse 2017 winners. Now it's your turn to cast those ballots.
We attempted to maintain a local focus on the nominations, but this is still a readers' poll, and we respect that. Online voting runs from Wednesday, Aug. 23, through midnight on Tuesday, Sept. 12. Choose from the top five nominations for each of the 100-plus categories. Good luck to all nominees!
To begin voting, click here.

del Lago Resort and Casino Triple-Play Giveaway
(Click the image to enlarge)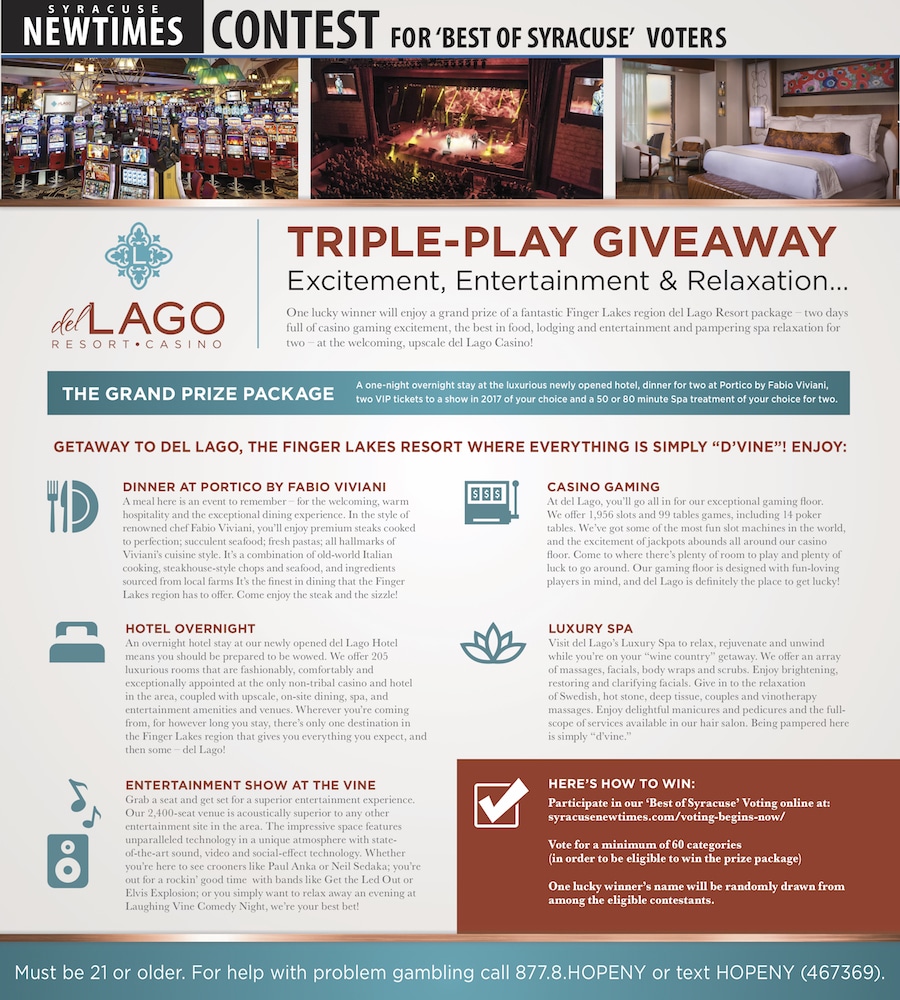 comments