It's the most wonderful time of the year … to present Syracuse New Times movie-lovers with my Top 10 films list carefully culled from my first full campaign of  film writing every Thursday and Monday on syracusenewtimes.com.
My editors decided that this installment of my weekly Film News blog would be the perfect opportunity to put a big bow on my favorites from 2014.
1. Chef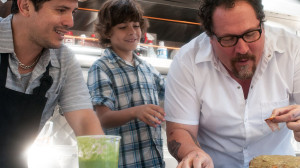 After a bunch of time spent at the top of the film chain making blockbusters, Jon Favreau picked a cooking theme to return to the little heartfelt spot that warmed him to America back in 1996 with Swingers. He wrote, directed and starred in this tasty movie about Carl Casper, a chef cascading out of control until a cross-country trip with his son, his best bud sous chef and a food truck named El Jefe reconnects him with the essential things in life … and his previously unhappy wife, wonderfully underplayed by Sofía Vergara. CLICK HERE to read the review.
2. Begin Again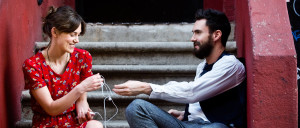 Another small film with a big heart, this one centers around the music business. Mark Ruffalo plays a producer with a great ear who bottoms out until he meets a singer-songwriter from the U.K. whose head is spinning because her duo partner, played by Adam Levine, turned out to be a whole lot less than she imagined. Keira Knightley is quite wonderful as the musician who helps Ruffalo reconnect to his magic, wife and daughter. CLICK HERE to read the review.
3. Get on Up
The life story of complicated American legend James Brown is safe in the hands and feet and soul of Chadwick Boseman. Boseman handles the long and winding story with care, from the younger years to the middle ground to the fading light. CLICK HERE to read the review.
4. Gone Girl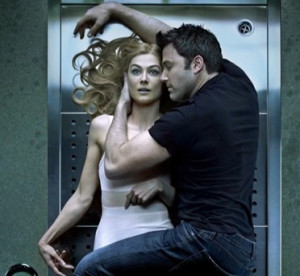 Adapted from the novel by Gillian Flynn unread by me, this drama full of twists and ugly behavior on both sides of the she-said, he-said spectrum featured fabulous performances by leads Rosamund Pike and Ben Affleck. The plot was a winner, and they took it deep. CLICK HERE to read the review.
5. American Hustle
A true ensemble piece that wrings every ounce of energy from the cast of Christian Bale, Bradley Cooper, Amy Adams, Jennifer Lawrence and Jeremy Renner. It's a flim-flam caper built on the premise of the Iran-Contra scam of the late 1970s, and there's glamor and deceit galore between the good guys and the bad guys. CLICK HERE to read the review.
6. Beyond the Lights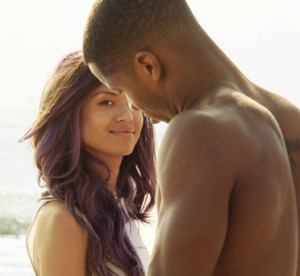 A large-scale Hollywood romance features Gugu Mbatha-Raw as a hip-hop singer who's lost all control of her life under the thumb of her mother/agent played by Minnie Driver until she meets a Los Angeles policeman played by Nate Parker. Writer and director Gina Prince-Blythewood has chosen well with these leads — I'm looking for Mbatha Raw to become a big star. CLICK HERE to read the review.
7. Her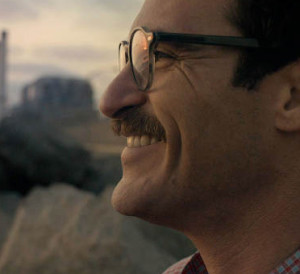 Spike Jonze fast-forwarded a bit to the days in Los Angeles when folks could secure operating systems that could control their lives a wee bit more than those we have now. The mild-mannered fellow played by Joaquin Phoenix takes home an IOS with the voice of Scarlett Johansson. As Her learns more about Him, they fall for each other. I mean, he's a goner, right? The relationships in said future tend to get a tad complicated and intriguing. CLICK HERE to read the review.
8. The Fault of Our Stars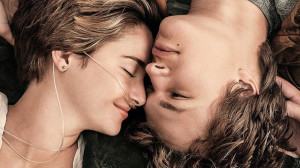 Young adult fiction definitely can be turned into dramatic movies for everybody, without action that galloping across the screen. Adapted from the popular YA novel by John Green, this one follows the love story teens played by Shailene Woodley and Ansel Elgort. It's a tear-jerker, yes, with layers of true loveliness. CLICK HERE to read the review.
9. Blended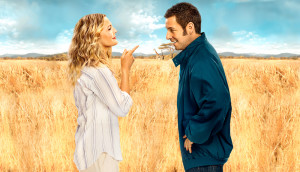 Drew Barrymore and Adam Sandler pair together in this romantic comedy that is, in the tested and wonderful-to-me ways of their match-ups in "The Wedding Singer" and "50 First Dates," maybe more comedy that romance. This time around, they've got kids of various ages in tow. CLICK HERE to read the review.
10. The Hundred Foot Journey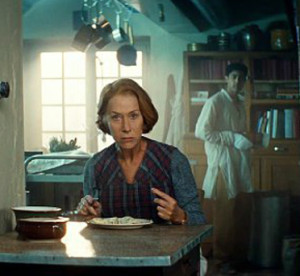 An Indian family relocates to France to rebuild a broken-down joint immediately across the street from a stately restaurant owned by Helen Mirren. Her match of wits across the way is the patriarch played fabulously by Om Puri. CLICK HERE to read the review.
You can see The Interview after all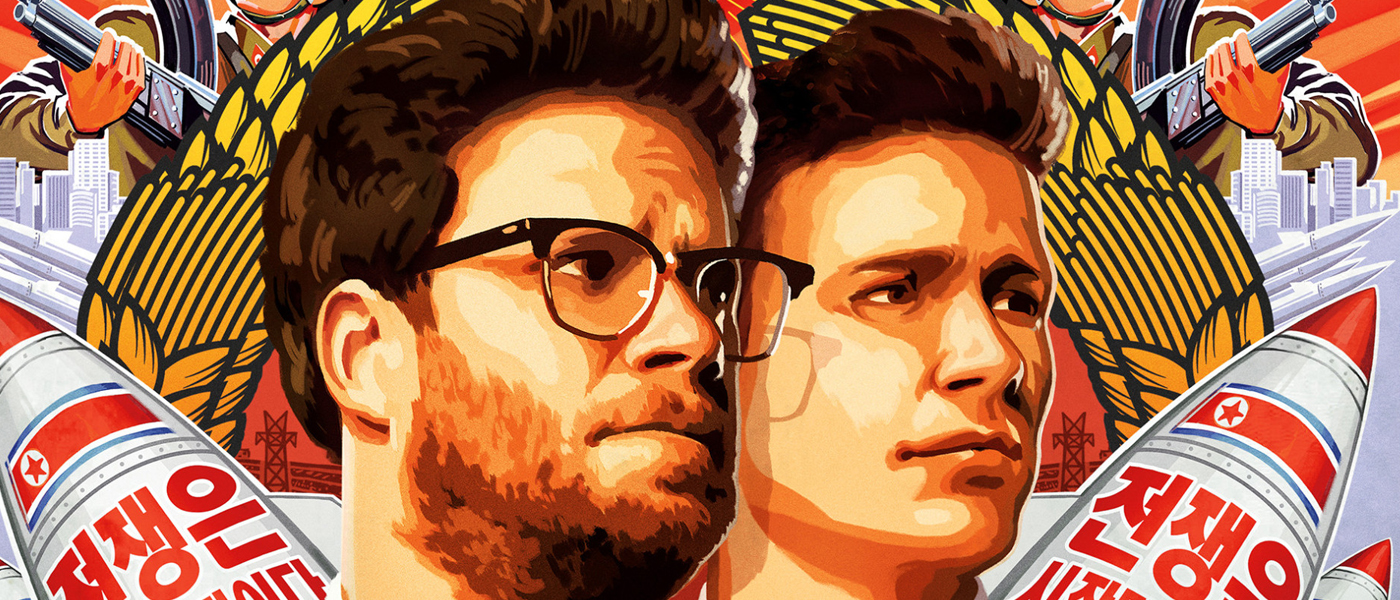 In the week that's passed since our last installment of the Film News blog, SONY reversed its decision and gave its blessing to any theater wishing to show the controversial comedy starring Seth Rogen and James Franco as TV guys told by the U.S. government to turn an interview trip to North Korea into an opportunity to take out the country's leader instead.
That was after the hackers' infiltration of the SONY system and leak of information and threats of 9/11-type retribution to theaters and the big-five chains' decision not to show the film today.
In Central New York, The Interview will be screened, starting Christmas day, at The Movieplex 10 in Auburn, through the next week. Movie times are listed here.
gizmodo.com has a list of all the theaters in the country, state by state, that are showing the film.
And you don't even have to go to a theater to see the controversial movie. SONY also decided on Christmas Eve to release The Interview for a fee via several online streaming sites, including YouTube, Google Plus and a site set up by the movie studio, according so various news reports. So much for the hackers wanting to keep the film from being seen …

[fbcomments url="" width="100%" count="on"]