When you make your list, check it twice and shop for gifts this holiday season, think local. Celebrate the great foods and food-related things that are made, produced, grown and available in Central New York.
We've done some browsing and pre-shopping for you. For the food lovers and cooks on your list, local options abound:
Stocking Stuffers
Primo and Mary's Salsa. Primo and Mary's, based in Cazenovia, is a maker of premium corn and black bean salsa, available in medium and mild. The salsa recipes were developed by Cazenovia resident Tina Conte McPherson, who inherited her love for food and cooking from her family and named her company and salsa line for her great-grandfather (Primo) and her great-aunt (Mary), pictured on the label. Enjoy the salsa with tortilla chips or in recipes like low-fat turkey chili. Bring a jar to a holiday party and watch it disappear. The price is about $5 a jar. Available at Natur-Tyme and other stores in Central New York.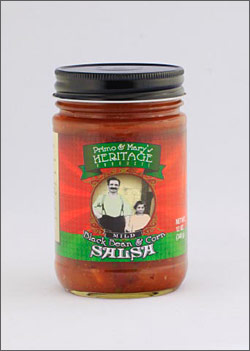 Turkey Joints. They're a holiday tradition in the Utica-Rome area. For those who have never had them, they're a conversation piece, as well as a tasty treat. Original Turkey Joints are a crunchy, handmade hard candy with a silvery sheen and "marrow," or filling, made with chocolate and Brazil nuts. Turkey Joints cost about $20 a jar and are available at some Wegmans and Price Chopper stores. You can also pick them up at 321 N. Doxtator St., Rome, or purchase them online HERE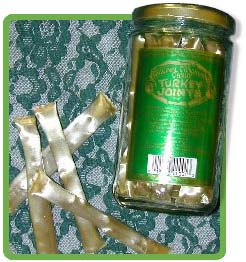 Fruition Seeds. Know your farmer, know your food. That's your mantra when you go to the farmers market. Share the gift of seeds with friends and family members who garden and eat local. Fruition Seeds, based in Naples (Ontario County), offers organic, regionally adapted seeds from farms and farmers in the Northeast. Each seed pack ($4 plus shipping) notes the farm where the seeds originated and includes instructions for saving seeds. Offerings include a wide selection of vegetables, herbs and flowers. For information, call (585) 300-0699.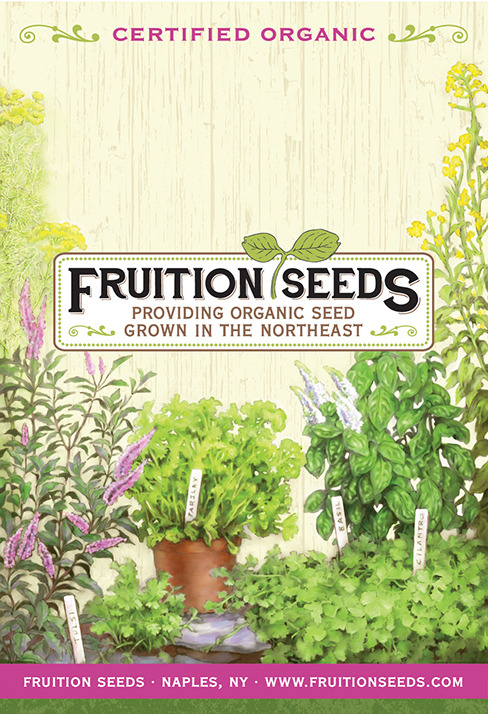 Mad Fellows Laboratory Bitters. Bartenders and cocktail connoisseurs are adding a dash of local, artisanal bitters to their creations thanks to Mad Fellows Laboratory Bitters. The bitters cost $12 to $15 for a 4-ounce bottle and are available in flavors such as cherry, ginger, sarsaparilla, lemon, grapefruit and others. They're the creation of Jeremy Hammill, bar manager at the Scotch 'N Sirloin, and Scott Murray, whiskey expert at Pascale's Liquor Square. Find the bitters at the bar at the Scotch 'N Sirloin, at Al's Wine and Whiskey Lounge, bc and Small Plates in Armory Square and online.
For more information, email: [email protected].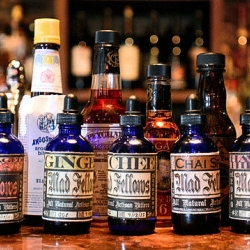 Hercules Candy Canes. Think a candy cane is just a candy cane? Think again. Old-fashioned, handmade candy canes (89 cents each) are the specialty of the house at Hercules Candy Co., 209 W. Heman St., East Syracuse. Shop early for peppermint, spearmint and wintergreen flavors or surprise your kids or Kris Kringle with root beer and fruit-flavored candy canes. The Andrianos family also makes old-fashioned ribbon candy, peanut brittle and a wide variety of chocolate and filled chocolate candies. Watch candy canes being made by hand at the annual Candy Cane Open House at Hercules, Saturday, Nov. 30, 10 a.m. to 4 p.m. Call 463-4339.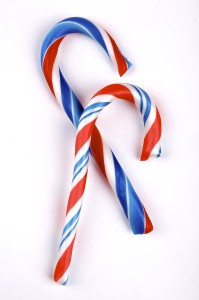 Gifts in Good Taste (less than $50)
Holiday cheer. A host or hostess gift of wine is always appreciated. Make it uber-local at DeWitt's first winery (Greenwood), Cazenovia's and Madison County's first winery (Owera) or Skaneateles Lake's lone winery (Anyela's), or all three. Or surprise someone with a bottle of surprisingly dry (and refreshing) hard cider from Harvest Moon Cidery (Critz Farms, Cazenovia) or Beak & Skiff (1911 Spirits, LaFayette).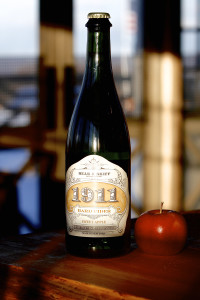 Buy direct at the winery/ciderys; all are a short drive from Syracuse.
Greenwood Winery, 6475 Collamer Road (Route 298), East Syracuse; 399-0835.
Owera Vineyards, 5276 East Lake Road, Cazenovia; 815-4311.
Anyela's Vineyards, 2433 West Lake Road, Skaneateles; 685-3797.
Harvest Moon Cidery (at Critz Farms), 3232 Rippleton Road (Route 13), Cazenovia; 662-3355.
1911 Spirits and Tasting Room (at Beak and Skiff, Apple Hill Campus), 2708 Lords Hill Road (Route 80), LaFayette; 677-5105.
Olive on Brooklea olive oils and vinegars. Stop into this Fayetteville tasting boutique on 205 Brooklea Drive to select a gift of premium olive oil and vinegars, and chances are good you will leave with a bottle (or two) for yourself. Owner Michelle Watts features an array of interesting and surprising flavors, such as Persian lime and cilantro and roasted onion infused olive oils and infused dark balsamic vinegars such as cinnamon pear, fig and maple. Both the oils and vinegars have many uses beyond dressings and marinades; try them drizzled over ice cream, for example. Allow yourself an hour at Olive to sample, ask questions and come up with interesting pairings. Prices range $10 and up. Call 637-2070.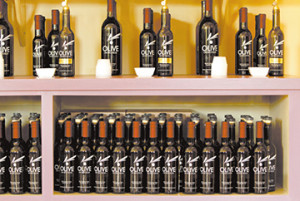 King George Christmas pudding. Michele Chandler, of Skaneateles and Toronto, and her partner, Sue Buchanan, are making and packaging traditional English-style Christmas pudding that will be sold in the Skaneateles area this holiday season, and during the annual Dickens Skaneateles Festival. The pudding is dense, moist and brimming with fresh fruit and dried fruit, but don't compare it to American fruitcake. It has heritage, texture, flavor and character all its own. The pudding (about $20) comes with instructions for reheating, plus recipes for sauces to serve with it. Available at Mid-Lakes Navigation, Mirbeau Inn and Spa, Vermont Green Mountain Specialty Co. and other Skaneateles-area locations.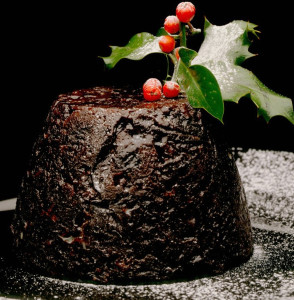 Edible Finger Lakes. This lovely, quarterly magazine delivers "the inside scoop'' on Finger Lakes food, wine, farmers and producers. A subscription (four seasonal issues) costs $20 and is totally transporting, even if you're a frequent Finger Lakes day-tripper. In addition to interesting articles, the magazine features seasonal, local recipes that you will want to add to your repertoire (think Grape Pie and Beef Stout Pie. Mmmmm). Print subscribers get free access to digital and archived issues.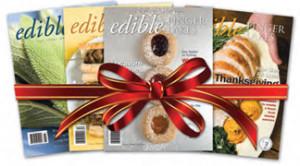 BeerFolds. A beer wallet for the beer lover on your list? With some beer money tucked inside? Why not? Matt Ellison, of Cazenovia, has turned his love for craft beers, microbrews, IPAs, stouts and more into a cottage industry, by turning cardboard container six-packs into wallets that he sells online at Etsy.com ($16 plus shipping). Have a favorite local brewery (Saranac, Middle Ages, Ommegang, Ithaca Brewery, etc.)? Custom orders are accepted but require extra time, so don't be a last-minute shopper.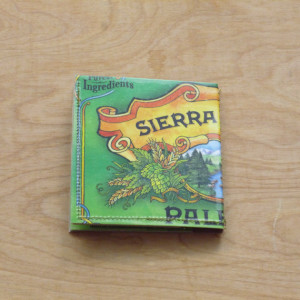 Witty Wicks. Soy candles that smell good enough to eat, are made with natural ingredients and come in a glass jar that you can recycle or use again? Sweet. Aubry Panek, of Warners, makes candles with foodie scents such as sugar cookie, candy cane, cake, gingerbread, chocolate fudge, Milly Vanilly, pumpkin spice, sage and many more. Candles range in price from $3.50 to $20.50. Find Witty Wicks on Saturdays at the Central New York Regional Market (Shed E) or shop online.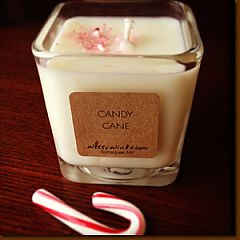 Sampling Syracuse Food Tours. Give the gift of a local food tour to a food lover, local history lover or both. Owner and guide Kate Gillen offers walking tours to whet your appetite each Saturday (and some Fridays) in downtown Syracuse. Tours start and end in Armory Square and include stops at Kitty Hoynes, Pastabilities, Dinosaur Bar-B-Que, Freedom of Espresso, Gannon's Isle and others. A 2½-hour tour covers two miles, costs about $36 and includes enough food that most participants consider it lunch. Tours resume in spring 2014. Gift certificates are available.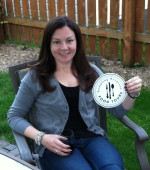 Gifts in Good Taste (more than $100)
Borough Furnace Cast-Iron Pans. Serious cooks love serious cookware. Cast iron gets the job done; it's the "original non-stick." Seasoned and treated well, it will last a lifetime (and give enjoyment to your heirs). In Syracuse, cousins John Truex and Jason Connelly make cast-iron pans by hand at Borough Furnace, a micro-foundry at the Gear Factory, 200 S. Geddes St., on the Near West Side. Skillets made the previous week (about $280) are posted in the "shop" section of the website most Tuesdays at noon. Stock is limited and sells out fast. Borough also offers iron bottle openers ($30) and Zamak bottle openers ($18). Email:  [email protected].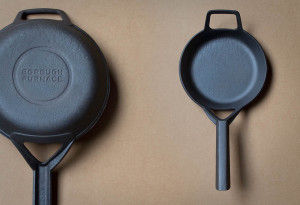 CSA subscription. Give yourself and your family the gift of seasonal, local, accessible produce. If you live in Syracuse, it doesn't get much more local than a CSA (Community Supported Agriculture) subscription to Cobblestone Creek Farm, East Syracuse. Farmers Steve and Diane Eggert grow everything from beets to zucchini and this year partnered with a local grower to include an optional fresh fruit add-on. Their weekly box share program typically runs mid-June to about Thanksgiving and includes enough to feed a family of four. A full share costs about $600. It's a real commitment to eating seasonal and local–and an investment in local farmers. Information/email: [email protected]; Facebook, www.facebook.com/cobblestonecreekfarm (updates, recipes, etc.).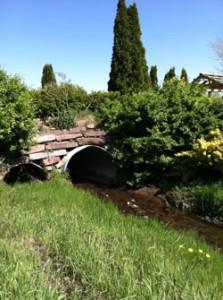 Margaret McCormick is a freelance writer and editor in Syracuse. She blogs about food at eatfirst.typepad.com. Follow her on Twitter at @mmccormickcny.
Black Friday? Think Plaid Friday!
What: Plaid Friday: Dress in plaid and shift your shopping and spending to locally owned businesses.
When: Friday, Nov. 29.
In a nutshell: Forget the Black Friday madness and mayhem. Get out there and support independent retailers, restaurants, food producers, etc. Use the hashtag #PlaidFriday on Twitter and Facebook posts.
Information: To learn more about shifting your spending to local, visit the Syracuse First website, www.syracusefirst.org/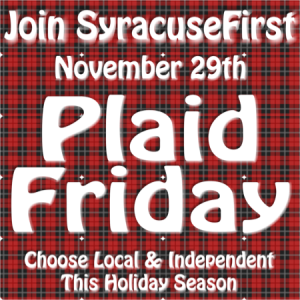 [fbcomments url="" width="100%" count="on"]