Maple Weekend(s) on tap in Central New York
For Kimberly Meyer Cook, maple syrup is much more than something to pour on pancakes.
Cook uses maple cream in hot coffee (a tablespoon – she likes it sweet) and maple syrup in iced coffee during the summer. She stirs maple syrup into her favorite yogurt (Chobani) and in the summer makes maple yogurt pops for a cool treat. She grills breakfast sausage links in a pan coated with maple syrup. She tops hot breakfast cereal with maple syrup or granulated maple sugar, adds maple syrup to barbecue sauce and sprinkles maple sugar in meat rubs.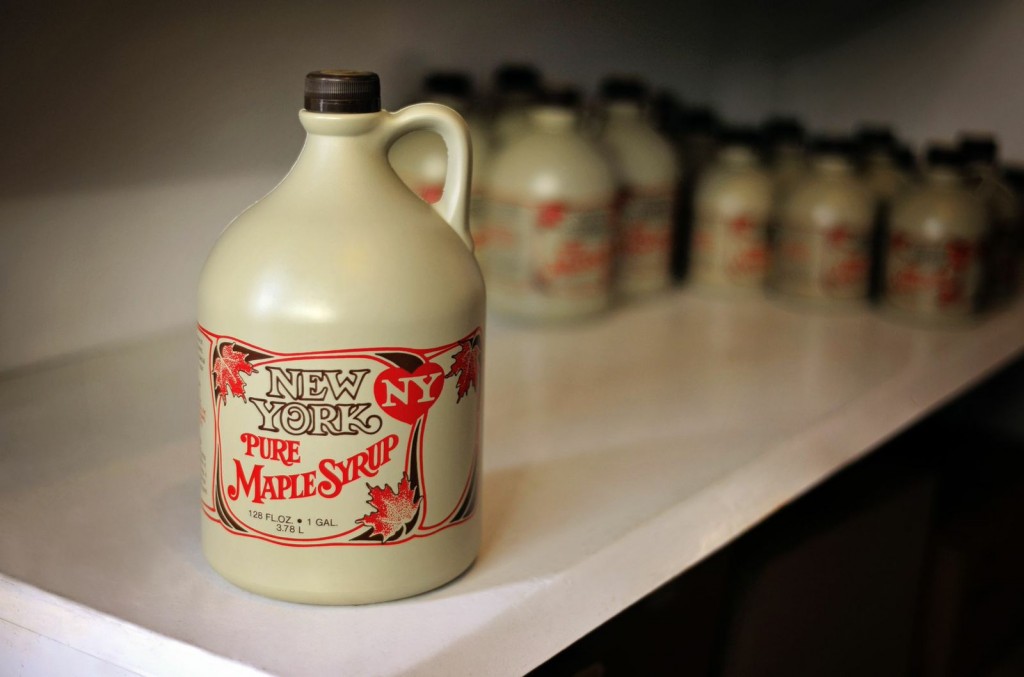 Cook's father-in-law likes maple cream (an off-white, whipped maple syrup spread) on Ritz crackers or graham crackers, and customers tell her they use maple cream to frost cupcakes. Cook says her husband and son are known to pack some maple syrup when they travel — and go out for breakfast. "They won't eat fake syrup, so they bring it to restaurants," Cook says.
The pancake syrup often served at restaurants is made with corn syrup, water, natural and artificial flavors and preservatives. Members of the Cook family, including Kim's husband, Chris, and Chris' father, Don, produce the real deal — 100 percent pure New York State maple syrup and related products — at Cook's Maple Products, in Sherburne. It's labor intensive work, tapping thousands of trees, extracting sap from them and evaporating the sap into syrup, so who could blame them for taking some of that "Liquid Gold" wherever they go?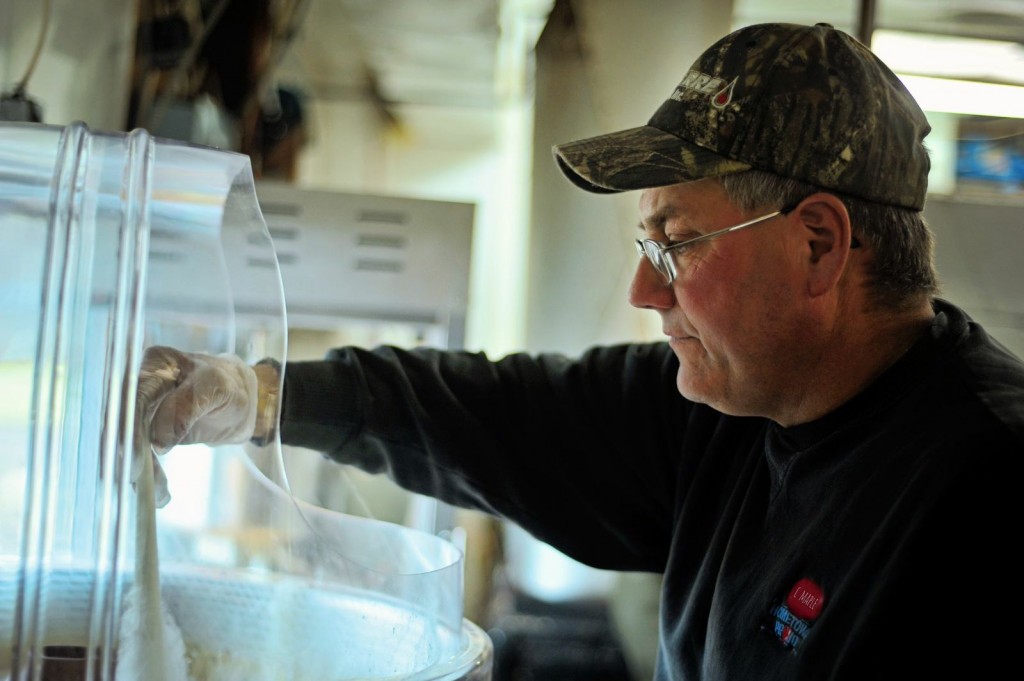 Early spring is maple season and the next two weekends (March 21-22 and March 28-29) will be busy for the Cooks and more than a dozen other Central New York producers. These are the annual Maple Weekends, hosted by the New York State Maple Producers Association and its members.
Family-friendly events and activities vary from producer to producer, but from 10 a.m. to 4 p.m. each day, visitors will will be able to see the sugarbush (a stand of maple trees), tour the sugarhouse/facility, where the transformation from sap to syrup takes place and enjoy samples of all kinds of maple products. The Cooks plan to offer maple syrup, maple cream, maple popcorn and maple cotton candy.
Plan your Maple Weekend – HERE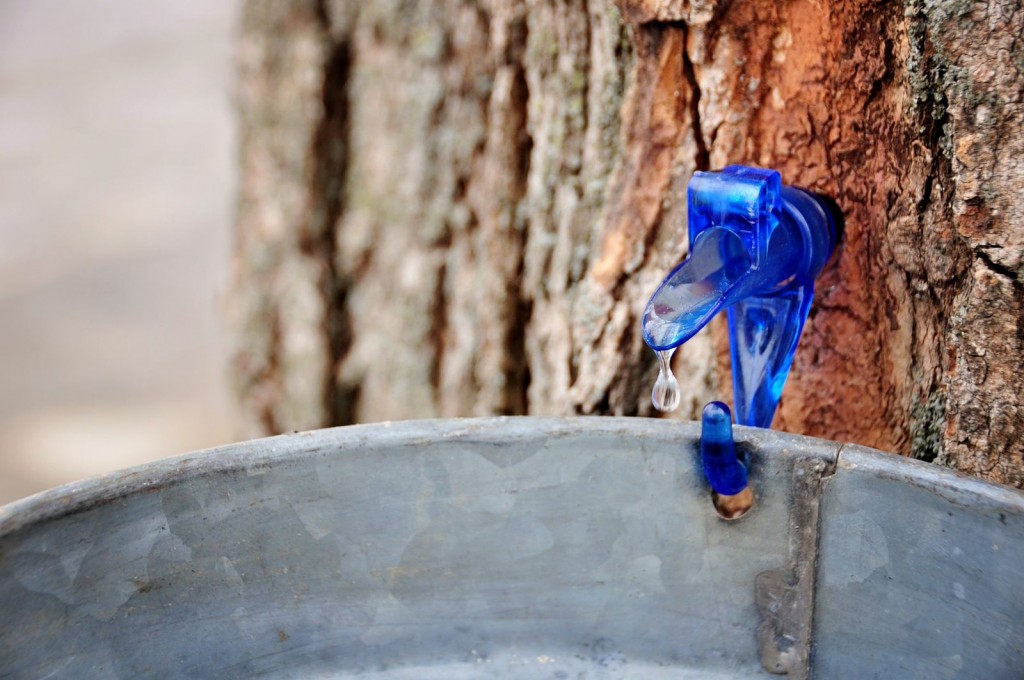 If you haven't purchased maple syrup in a while, you'll find that the grading system for syrup has changed. The U.S. Department of Agriculture has eliminated previous Grade A and Grade B classifications and added more descriptive terms within Grade A. Some darker syrups previously under Grade B now fall under Grade A, due to consumer demand for darker syrups. The new Grade A now includes: golden color and delicate taste; amber color and rich taste; dark color and robust taste; and very dark and strong taste.
Kim Cook likes to remind customers that maple syrup and granulated maple sugar are all-natural sweeteners that can be used in cooking and baking. At events like the Fayetteville Farmers Market (in season), the Cooks share cards with substitution guidelines from Cornell University.
For 1 cup white granulated sugar: Use 1 cup maple granulated sugar OR use 1 cup maple syrup AND reduce other liquids by 1/2 cup.
For 1 cup packed brown sugar: Use 1 cup plus 1 tablespoon maple granulated sugar OR use 1 cup plus 1 tablespoon maple syrup AND reduce other liquids by 1/2 cup.
Sweet!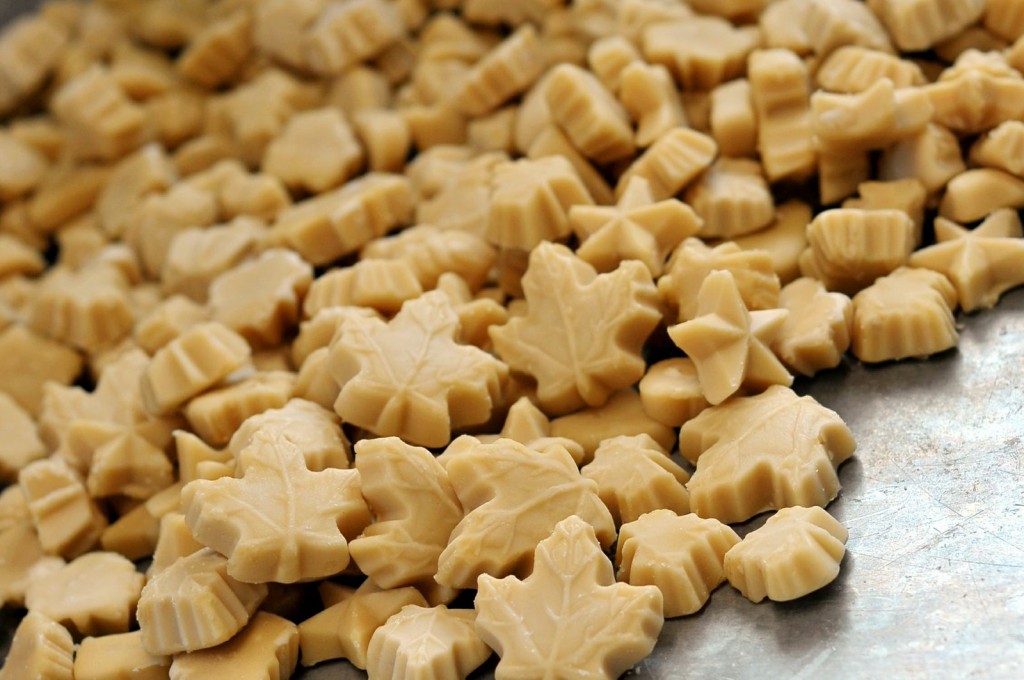 Cook's Maple is at 247 County Road 20, at the Four Corners in Sherburne. Look for the new Cook's Maple Concessions trailer this summer at events in Central New York. Information: WEBSITE; Facebook
Margaret McCormick is a freelance writer and editor in Syracuse. She blogs about food at eatfirst.typepad.com. Follow her on Twitter, or email her at [email protected]
All photos courtesy of Cook's Maple Products. Photos are by Kimberly Meyer Cook.

[fbcomments url="" width="100%" count="on"]