Grief is a lonely emotion. Every thought is replaced by one of the deceased. Every movement takes great effort. Every distraction seems trivial. Even when you're surrounded by others, the world feels devoid of hope.
That lugubrious mood is the protagonist of HBO's series, The Leftovers, which reaches the halfway point of its first season next Sunday. It's certainly not a joyful romp to top off a pleasant weekend on Skaneateles Lake. Nor is it the best for snuggling up with some popcorn and your sweetheart before bed. But if you're looking for something to help you surrender to the feeling that all joy will be lost come Monday morning, you might consider spending your Sunday night in fictional Mapleton, New York. The (vague) mysteries might even get you to stay.
The Leftovers was created by Damon Lindelof (Lost, Star Trek: Into Darkness) and Tom Perrotta, based on Perrotta's 2011 novel of the same name. Set in a small suburban New York community, the story begins with the sudden, unexplained disappearance of two percent of the world's population in a Rapture-esque event. Only, it wasn't just the Christians who got zapped. "The sudden departure," as they call it, departed innocent babies and sex criminals. Young families were lost alongside irresponsible, addicted fathers and drug pushers. Pope Benedict disappeared, and Gary Busey.
Three years later, citizens of Mapleton are mourning their collective and individual losses in myriad ways.
The police chief, Kevin Garvey, Jr. (Justin Theroux) (the real protagonist, though I still argue that the gloom is the biggest personality in the room) tries to keep the peace while dealing with the loss of his family – not to the departure, but to its aftermath. His father, Kevin Sr. (Scott Glenn), has been committed to a mental hospital after a psychotic break, the details of which have yet to be revealed. A strange conversation in episode two makes one wonder whether "crazy" or "wise" is the right word.
Kevin Jr.'s wife, Laurie (Amy Brenneman), has joined a cult called the Guilty Remnant. The GR members dress all in white, take a vow of silence, chain smoke ("to proclaim our faith") and follow loved ones of the departed, seeking to serve as living reminders of those lost. No wonder nobody can let this go.
Garvey's college-aged son, Tom (Chris Zylka), has joined a different cult. He is a follower and soldier of Holy Wayne (Paterson Joseph), a creepy shaman with an even creepier taste for young Asian women who claims he can "hug" the negativity out of people. Early in the series, he "heals" an elected official for a tidy sum. Garvey's daughter, Jill (Margarey Qualley) is still at home, but lost in the way any teenager would be if her mother and brother disappeared voluntarily in the wake of such a freakishly supernatural event.
Although the sudden departure was presumably a worldwide phenomenon, the series hasn't ventured much outside the small community. It probably won't. The creators have warned viewers not to approach this show as a mystery – the "how" and "why" of the departure will not be explained. Ever. This is a meditation on grief and a story about these characters' journey(s) back to normalcy. With Peter Berg's intimate camerawork (Friday Night Lights), we see into their private moments, their rituals, their ways of moving and thinking and being. Much like Lindelof's Lost, this is a character study and in the end, the setting and its mysteries won't matter as much as the character arcs and how they intersect.
At the same time, The Leftovers' subtle mysteries are already a Lost fan's Eden. The creators' promise of no closure on the mystery is belied by the fact that there are nuggets everywhere to intrigue us as to what it all means.
No doubt there are many Lost fans out there thinking, "fool me once…" Being one of the few who didn't feel totally shafted by Lost's so-called "cop out" ending, I'm looking forward to what Lindelof and Perrotta can pull off.
It's been ten years since the premiere of Lost, and television has changed a lot since then – partially because of the ambitious paths cleared by Lost itself. Those paths proved too weedy to navigate when Lindelof and Carlton Cuse were trying to wrap up their smoke monster of a series, but I am intrigued by this new venture. I believe in its ability to succeed. That is, so long as we can stay tucked neatly inside the emotional and interpersonal arcs, and avoid building a tower of mystery the size of the Burj Khalifa.
The Leftovers airs Sunday nights at 10:00 pm on HBO.
Binge Pick of the Week: Drunk History
Looking for a laugh instead? Comedy Central's Drunk History features drunk comedians re-telling American history while celebrity guests stage a reenactment based on the comic's (usually inaccurate) telling. Yes, these folks are really drunk. Really, really drunk. The second season began just a few weeks ago, so there's no better time to binge on season one.
Plus, Drunk History started as a Funny or Die web series created by Derek Waters in 2007, so there's more to watch online. The first episode, which I would recommend watching, well, first, was posted on December 23, 2007 and has almost 6 million views to date. It features a duel between Michael Cera as Alexander Hamilton and Jake Johnson (pre-New Girl) as Aaron Burr.
Where to watch: Hulu Plus, YouTube
New episodes: Tuesdays at 10:00 pm on Comedy Central
For more reviews like 'The Leftovers: Lost creator's return to TV is dark and different' — CLICK HERE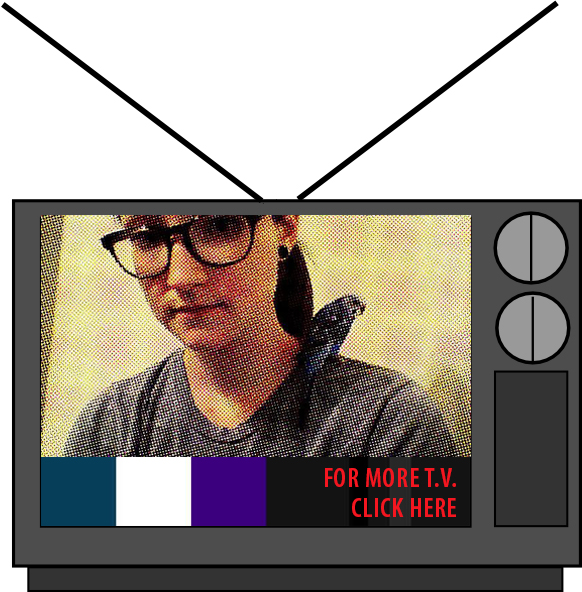 Sarah Hope is a graduate student at Syracuse University, where she focuses on television, entertainment history and classical music. Find her on Twitter @sarahmusing.
[fbcomments url="" width="100%" count="on"]