News
Teens flock to Syracuse to provide home improvement during workcamp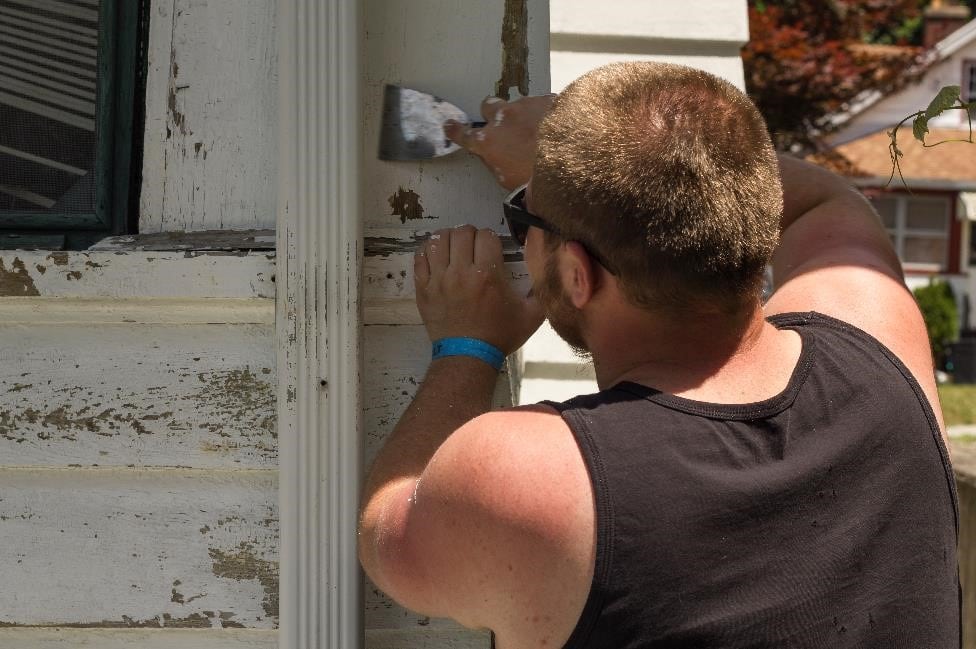 More than 300 teens were in Central New York last week to participate in a program that has been in the making for the last two years. The first-ever Syracuse Workcamp, co-sponsored by Onondaga Hill Presbyterian Church in Syracuse and Group Mission Trips in Fort Collins, Colo., is a weeklong trip that allows teens to grow through faith service.
The volunteers, ranging in age from 14 to 20, were performing hands-on home repair projects for low-income, elderly or disabled people. They came from six states: New York, Indiana, New Jersey, Massachusetts, Connecticut and North Carolina.
Rev. Bob Langston has been with Onondaga Presbyterian Church for 23 years and has led 13 previous workcamps in other states. There were 172 applications submitted by local residents seeking free home repair; 54 sites were chosen.
"Our goal was to make the applications available to impoverished areas considering the reality of poverty in Syracuse," Langston said. "The need is huge."
There were other factors involved in the selection process. "We looked at whether or not the site needed repairs that were safe and manageable for the kids to accomplish," he said.
The 316 participants were split into teams of four or five and accompanied by an adult leader to the work sites, where they installed wheelchair ramps, rebuilt decks, painted or handled other tasks. More than 80 organizations, including churches, community organizations and local businesses, donated in various ways for this event.
"All of the money we raised was used for supplies," Langston said. "So it truly is free home repair."
Olivia Farina, 17, and Brianna Fusco, 18, both natives of Southbury, Conn., were hard at work constructing a fence in the backyard of Patricia Sims' Rider Avenue residence near the West Side. They came to Sims' home the day before to clear away stumps and other debris.
"Even the dumpster that we threw everything into was donated," said Farina. It's her first year participating in a workcamp and she's representing her Sacred Heart parish, which she has been attending since childhood.
"I decided to sign up because of the stories people tell me and how much fun it seems," Farina said. "So I just decided to take a chance. It's amazing to see the gratitude people have, and you make connections with people that you didn't expect."
Fusco, however, has notched her fifth year participating in a workcamp. "Most people stop after four years when they go off to college," she said. "The community we have within our church is so great. Every year when I come home from the trip I think back on my week and how wonderful it was and how grateful I am for the experience."
When Sims initially heard back from the program, her first thought was "Do you have the right person?" Sims is completely blind in one eye and partially blind in the other due to glaucoma. She and her husband have lived in their house for three years with her service dog, Bach, a black Labrador. Bach's help has been instrumental for the last few years, especially since her husband began developing dementia.
"He's my best friend," Sims said about Bach. "It feels good to have the help. I feel safe. I'm free."
The fence that Farina and Fusco built is a much-deserved reward for that dedication, according to Sims. "He protects me, and this is to protect him. He's a good dog and I don't know what I would do if anything happened to him. He deserves the space to run around. I think the kids are great to do this."
Jeanne Viggiano watched the teens repaint the lower half of her Malverne Drive home on the city's North Side. "It is a godsend," she said with a smile. "They came and got right to work. They couldn't be nicer."
"Our plan was to do just a little bit at a time," Dan Viggiano explained. "I would have been doing this all myself. My goal this summer was to just get one side done. It's a relief." He and Jeanne have lived in this house since their marriage 45 years ago.
One of those painters, Mike Frizzell, 19, from Rocky Hill, Conn., has also marked his fifth year with a workcamp. "Originally, I started to strengthen my relationship with God and to serve in Jesus' name. I continued to come back because I had such a good experience every year. I can use my abilities to help people in need."
Aside from the paint job, the Viggianos got another surprise from the program. Jeanne said, "They came by last week to look at the house. I thought they were just taking measurements, but they installed a railing for our back steps! I'm so happy to be able to go down the stairs safely. I feel privileged to have these young people around. How many kids would give up a week to work hard?"
Langston said that the workcamp program demonstrated to the kids what community looks like. "It gives them the satisfaction of helping other people, but instills the reality that the world is better when you work together," he said. "I think it teaches them that it really is better to give than receive."
comments