Food
Talkin' Turkey: Thanksgiving's not quite the same without Plainville Farms Restaurant
Notice
: Trying to access array offset on value of type null in
/home/syracusenewtimes/public_html/wp-content/plugins/sem-author-image/sem-author-image.php
on line
774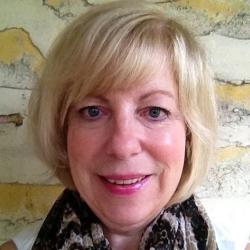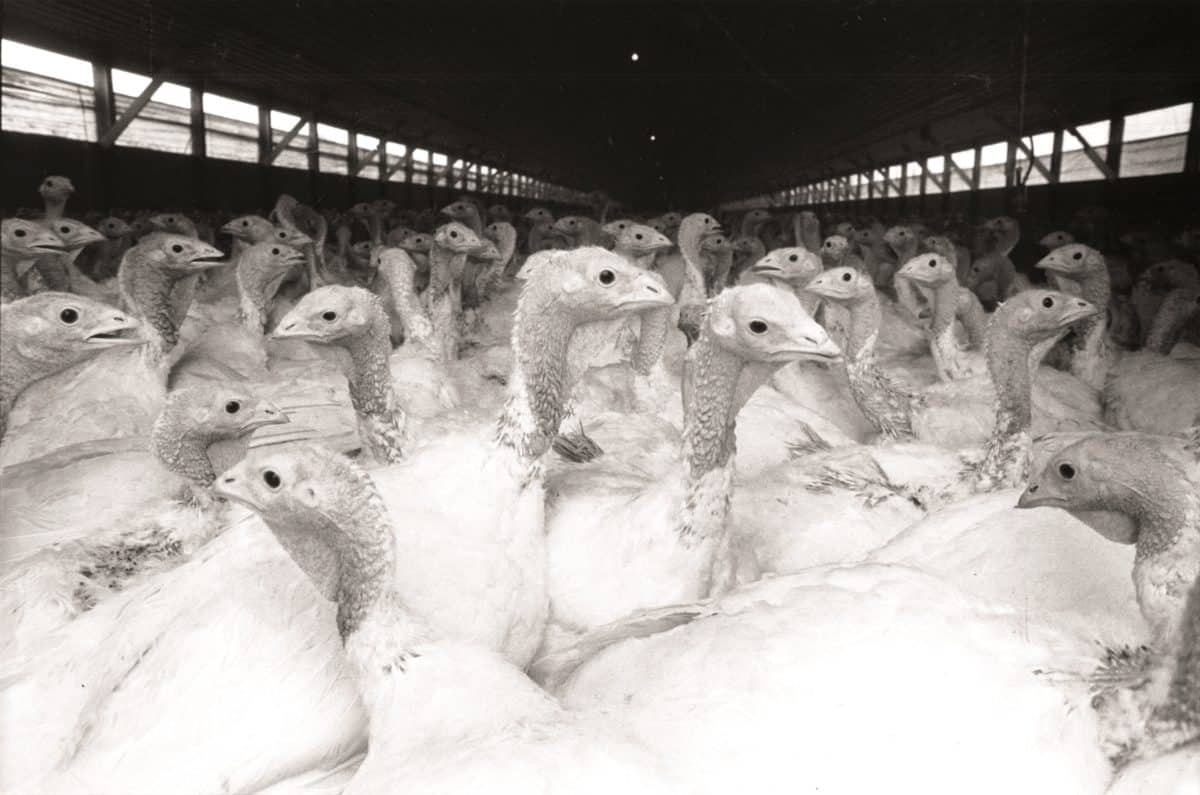 Back in the day, Amy Robbins and Ted Long, co-hosts of Ted and Amy in the Morning (WNTQ-FM 93.1), had a pre-Thanksgiving tradition. After talking turkey and pie and family and rituals on the air, they would head out to the former Plainville Farms Restaurant in Cicero to get their gobble on.
"We'd make a pilgrimage just because we were 'jonesing' for turkey so bad," Robbins recalls.
"There was never a better smell in Central New York than that restaurant," Long adds. "Roast turkey and cinnamon-y. We always got the buffet. Turkey with mashed potatoes, stuffing and gravy. All the fixings."
"It was such great comfort food," Robbins says. "Then you would immediately need to sleep."
Robbins and Long remember the welcoming servers, dressed in quaint, old-fashioned uniforms with aprons and caps; the hydroponic lettuces grown inside the restaurant and used for salads; the Thanksgiving- and Plank Road-themed murals on the walls and the gift shop, where guests could purchase Plainville Farms postcards and other souvenirs.
"It's kind of sad that it's gone," Long says. "We have fond memories of it."
They aren't the only ones. Restaurants come and restaurants go, but some become institutions and hold a special place in the collective memory of a community long after they're no longer with us. The Plainville Farms Restaurant, later known as Plainville Nature's Fare, is one of those venues. In its heyday it was Thanksgiving Central and people flocked there for turkey feasts on demand, all year long.
Gail Flohn, of Cicero, worked as a server at the Plainville Farms Restaurant for about six years, before it closed without warning in 2010. She worked every Thanksgiving, either an early shift or late-day shift, so she could enjoy some of the day with her own family. "I would switch off every year," she says. "The place was always booked."
The Plainville Farms Restaurant was a farm-to-table or farm-to-fork restaurant long before restaurants started proclaiming themselves as such. It opened in 1974 on Brewerton Road (Route 11), just north of the Cicero Four Corners, as an extension of the Plainville Turkey Farm, operated for many years by the Bitz family.
Hundreds of thousands of birds were raised in Plainville, and the Bitz family took great pride in their ethically raised flocks (which were fed vegetarian feed and not administered antibiotics) and the quality of their products, including fresh and frozen turkeys and turkey deli products.
The Plainville operation was sold to Hain Celestial Group in 2007, but the Bitz family retained ownership of the Cicero restaurant until it closed. Plainville president Mark Bitz, a Republican, went on to run for Congress against Democrat Dan Maffei, but dropped out of the race. More recently, he has written several books, including Flourish: Toward Truth, Freedom, Fitness and Decency, published last year. Hain, based in Pennsylvania, continues to offer a variety of turkey products under the Plainville Farms name.
At one time there were three Plainville Farms restaurants in Onondaga County, including one on Route 5 in Camillus and another on Erie Boulevard East in DeWitt. The Cicero restaurant enjoyed the longest run, before a combination of factors caused it to close abruptly on Feb. 2, 2010. At the time, Mark Bitz attributed the closing to the poor economy, changing habits of the dining public and food-borne illness. The restaurant was associated with nearly 30 cases of salmonella in 2008 and 2009 and the Onondaga County Health Department had traced two new cases of salmonella to the restaurant.
The closure left about three dozen staff members without jobs and loyal diners missing plates piled with their choice of white meat or dark meat (or both), homemade turkey noodle soup and the signature applesauce bread made on-site in the restaurant's bakery. By that time, the menu at the restaurant had evolved to include things like turkey Parmesan, turkey almandine and teriyaki turkey stir-fry in addition to the traditional turkey dinners and all-you-can-eat "country harvest" buffet.
Business had been on the decline for some time, Gail Flohn recalls. She now works at P.V. Moore High School in Central Square and one day a week as a server at Borio's Restaurant, on Oneida Lake in Cicero.
"We weren't getting the buses like we used to," Flohn says. "We used to get buses from Canada all the time."
Flohn drives by the restaurant site regularly and wonders about its status. An official with the town of Cicero said the property has been sold, but its future use has not been determined. Meanwhile, the familiar white building sits dormant, a reminder of the past.
"I think about it every time I drive by there," Flohn says. "Every time someone hears that I worked there, they say, 'I loved that place.' And the people that worked there loved working there. It didn't feel like going to work. It was just so homey and comfortable."
Margaret McCormick is a freelance writer and editor in Syracuse. She blogs about food at eatfirst.typepad.com. Follow her on Twitter, connect on Facebook or email her at mmccormicksnt@gmail.com.
Notice
: Undefined variable: commenttitle in
/home/syracusenewtimes/public_html/wp-content/plugins/facebook-comments-plugin/class-frontend.php
on line
138
comments