Fashion
Syracuse Snarl runway show readies for its fashion frights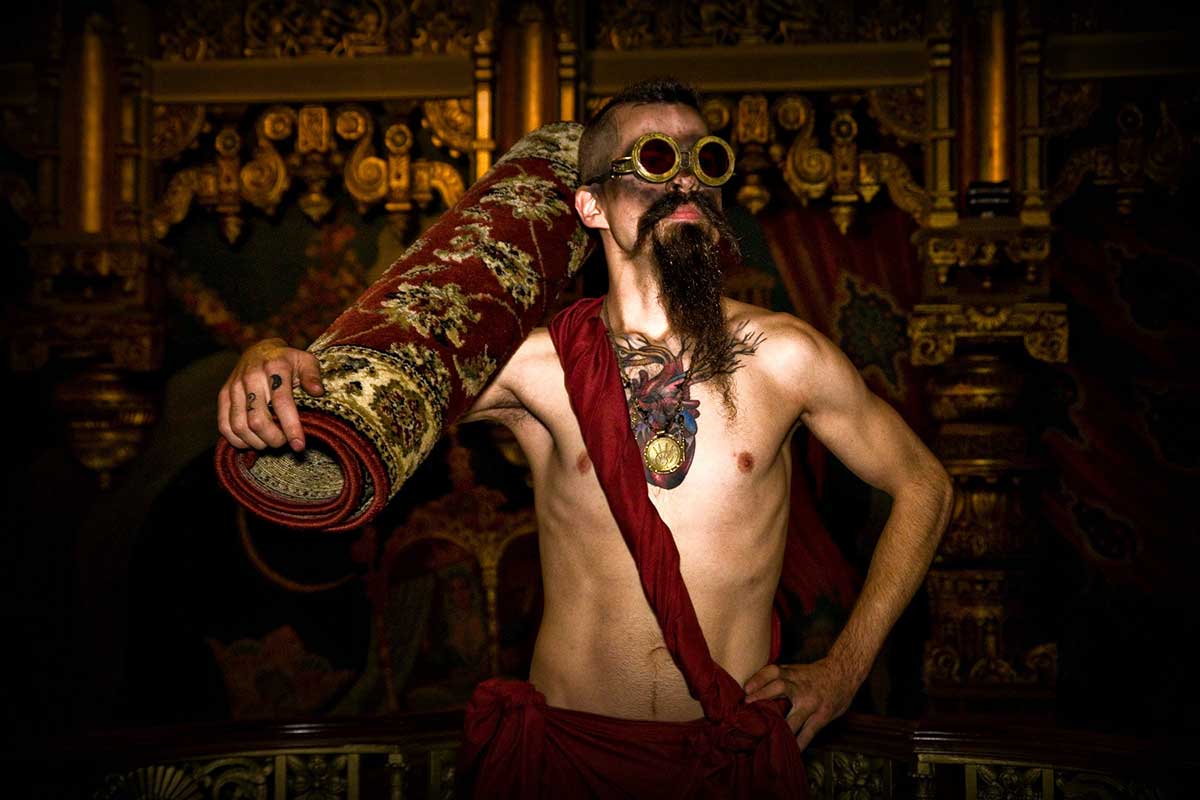 Syracuse Snarl, a fall feature of the Syracuse Fashion Week series, will be a "Mythological Monsters & Creepy Creatures" runway show.
Syracuse Snarl, an autumn component to the Syracuse Fashion Week series, highlights original costumes from local designers as they explore their creative side in collaboration with others in the community. The "Mythological Monsters & Creepy Creatures" runway show will be held Thursday, Oct. 25, 7:30 p.m., at the allegedly haunted Landmark Theatre, 362 S. Salina St., just in time for Halloween.
Syracuse Fashion Week executive director Lisa Marie Butler launched the Snarl series in 2012 — thanks to a prophecy. "It was supposed to be the end of the world, that Mayan apocalypse of 2012," Butler explained. "A woman (at the Landmark) said, 'Let's do a zombie apocalypse fashion show,' and I said, 'Why not? I'm up for anything.'"
The event was fun, theatrical and a total success. Unlike other Syracuse Fashion Week events, Snarl's designers are given latitude to interpret the year's theme and often infuse their own identity and interests into their costumes.
Previous themes have ranged from "Fairytales" to "Hollywood Horror Films." One year, costumed models were covered in different meats and sausages for people to pick off the body and eat. "Charming, I know," Butler joked. "We're trying to do something similar to that with this year's event. Plus drinks, of course."
For this year's edition, John Harris of Syracuse-based jewelry company JPHii Design will bring a personal side to his creations with the mythology-themed set "Celtic Corruption."
"The idea is that the color of red is taking over the green, which is a commentary on early British exploitation of the Irish people," said Harris. With his Irish and English heritage, Harris can identify with both Celtic myths and the politics of these two groups.
Snarl's 2016 theme "Folklore" led Harris to the story of Aladdin. Kevin Brite, local photographer and videographer of Brite Side Photography, was outfitted as a "steampunk Aladdin" in Harris' set. Brite carried a carpet over his shoulder and, at the end of the runway, threw it to the floor. "I jumped on top of the magic carpet to surf on it a little bit, and everyone was cheering," he said.
Joelynn Avery of clothing shop Avery Vintage also walked in the last Snarl event. "It was my first foray into the Syracuse fashion scene and it was a ton of fun," said Avery. "It's a crazy-creative time for people watching and participating."
Brite became involved in Snarl in an attempt to combat social anxiety: "(You) just throw yourself into uncomfortable situations, and that helps to build you up. Once you do that, you're less nervous about things in the future."
After putting himself out there in one event, Brite started to model. Through his relationships with photographers and other creatives he'd met through this work, he launched his own media business.
"I would like to encourage everybody," Brite said. "You never know what you're going to learn by just going out there and doing things."
Snarl watchers can look forward to work from an array of local designers, with decorations by Fulton haunted attraction Frightmare Farms. While Butler and others involved try to keep the event's features under wraps, she hinted that "naked, painted models will do something fun and ghoulish," and "there will be a surprise, and a crypt on the stage."
Tickets range from $20 to $50 and can be purchased at CNY Tix.
comments