Art
Snap, Crackle and Pop-up: New craft fair slated for Armory Square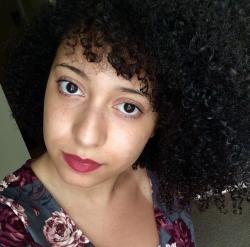 Local artisans will get another opportunity for support in Central New York thanks to a new craft fair slated this June for Armory Square.
Crafted Handmade Market, hosted by Wildflowers Armory and Rail Line, aims to carry on the mission of recent pop-up artisan showcases. Bruce Block's monthly City Market is still going strong outside the Everson Museum of Art, with plans to return this May. Yet other former staples like the Salt Market and Funky Flea haven't been on the Syracuse arts scene in nearly four years.
"Ten years ago, there were more vacancies and more possibilities," noted Michael John Heagerty, an owner at Wildflowers, 225 W. Jefferson St. "Now we're in a stage where things are getting gobbled up and we're losing large-scale venue spaces left and right."
Heagerty helped organize the Infinite Pop in order to fill that void. Wildflowers Armory opened last year as a permanent brick-and-mortar show space with a pop-up feel, with new artisans cycled in every three months. But even with the half art gallery-half artisan goods space, there was still an overarching call and need for more.
With the parking lots in a quasi-forgotten space at the back of Armory Square ripe for tents and booths, and cooperation of the surrounding businesses and property owner Washington Street Partners, Heagerty found the perfect area to hopefully create a local-focused show during the first weekend in June, right before Syracuse's summer festivals.
Rail Line, 530 S. Clinton St., also carries this ever-changing feel as a versatile gathering space. Opening at the end of summer 2018 on top of the train trestles near Armory Square, the venue has indoor seating, a full-service bar, courtyard and rooftop garden space.
Heagerty approached owner Rob Podfigurny about a partnership on Crafted as a way to also celebrate the two budding businesses' anniversaries.
"To have the support of the community, the boutiques, the artists and the people of the area is something that I've been working on for a long time," Heagerty said. "There's no more waiting. It's time to do it this year, and it's time to do it now. We're pulling the trigger."
Rail Line is coordinating with food trucks and eateries for showgoers, while Wildflowers coordinates the artisans. All the works will be curated and juried by Syracuse-area artisans to ensure a diverse spread of products and that the regional element is front and center.
The show will feature crafters, fine arts, installations like sculptures and interactives, foodie fares, a selection of vintage and repurposed wares, performances and, different from most traditional craft fairs, projections.
The Crafted website expects to have more than 100 vendors lined up along the parking lots banking the rail track trusses, creating a blended zone of music, arts and culture.
For a regional show, Heagerty said something like Crafted could become a crossroads of upstate New York talent, drawing artists from Rochester, Utica and Binghamton. And the artists are the stars.
"I think everyone realizes that arts and culture will forever be the champions churning the economics of the city," he said. "It will always exist because of the creators that come here: from the top down at large-scale organizations like the Everson, all the way down to the pop-up shop on the corner. That's what it's about."
To keep the show accessible, there is no application fee. Once accepted, the vendor booth rental costs are $50 for a 10 feet by 10 feet single booth. Artists can also choose to split a single booth Poster art by Black Rabbit Studio for Crafted, slated for June 1 and 2 at Armory Square. with another vendor of their choice, making the cost $25 each.
Heagerty said the low cost is about establishing a new template for how festivals should work, and acknowledging all the hard work some artists already put in before showtime. Vendors will also receive gift bags, and there will be volunteers on hand to help, whether it be getting them more information or staffing a booth during a bathroom break.
With Washington Street Partners helping to ensure their permits are in order, and nearby Midnight Architects and QPK Architects giving them a discount to rent their parking lots for the event, plus excitement from the MOST, Crafted offers a testament to Syracuse businesses accomplishing new goals through cooperation.
"If we want to see cooler things in Syracuse, we need to not wait for other people," Heagerty said. "That's what catalyzed this whole idea: We just need to go out and do it."
Crafted is slated for Saturday, June 1, 10 a.m., to 8 p.m., and Sunday, June 2, 10 a.m. to 4 p.m. Applications for artisan vendors are open until Jan. 31. For more information, or to apply for a vendor booth, visit thecraftedfest.com.
comments