The New York International Auto Show, which opened last weekend, is featuring plenty of family cars we'll actually drive, with new models for Hyundai Sonata, Toyota Camry, Jeep Renegade and Suburu Outback. Fine, dependable family cars. Responsible cars.
But what about the cars we want to drive? Americans love our muscle cars, with big, noisy, fuel-sucking engines. They're Crossfit, and our family cars are Richard Simmons. Here are a few highlights from the muscle of the show:
— The Koenigsegg Agera R will be on display. It looks pretty badass, but we wish we could see the Swedish carmaker's One:1 Omega. It has 1 megawatt of power (1,341 horsepower) and a power-to-weight ratio of 1-to-1. The Swedish beast is expected to have a top speed of 441 kilometers per hour (that's about 274 miles per hour), the carmaker reports. It's also got a reported $1.4 million price tag.
— Mercedes-Benz S63AMG 4Matic Coupe can go from 0-60 in 3.9 seconds.
— Just a tad slower is the new Alfa Romeo 4C sports car. It has a four-cylinder engine but takes only a smidge over 4 seconds to go from 0-60 mph.
— The new Porsche Spyder plug-in is speedy (0-60 in just over 3 seconds) and pricey ($845,000), but maybe you'll save a few bucks when it gets you an estimated 78 miles per gallon.
— 2015 Ford Mustang, Dodge Charger, Dodge Challenger. The American classics.
— 2015 Corvette Z06 Convertible. This topless temptress has 625 horsepower – a lot for a convertible.
The auto show runs through April 27 at the Jacob Javits Convention Center in New York City, so there's still time to putt-putt downstate in our 10-year-old Hyundais and dream.
Brace yourself for some ugly roadwork detours in Syracuse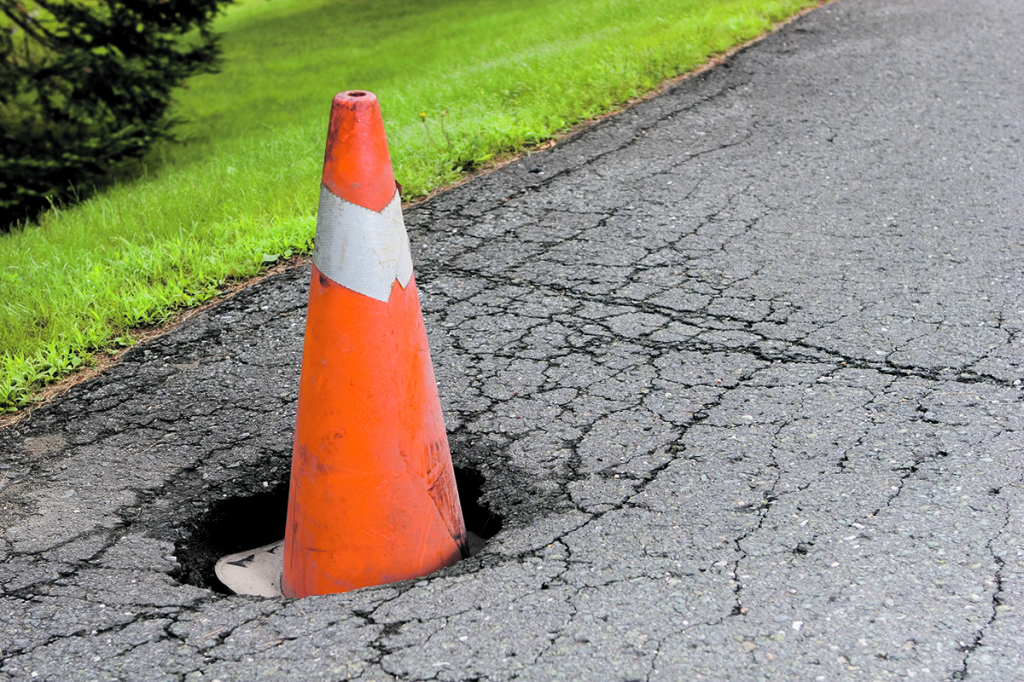 Spring has many smells: fresh dirt, new flowers, the smell of exhaust as we sit in traffic. Yep, spring means road construction season is starting again. Here are some of our larger headaches:
The West Street off-ramp from I-690 West is closed for bridge repairs until mid-May. The detour takes drivers onto North Geddes Street, where it confuses the hell out of them when one of two lanes disappears with no warning in favor of a bike lane.
I-690 East drivers who want to get off at West Street will get their own special headaches when work on those lanes starts after the State Fair.
Starting June 13, all lanes of I-690 East downtown will be closed for up to 13 days to fix the bridge deck over Onondaga Creek, according to the state Department of Transportation. Traffic will be kicked off I-690 East at the West and West Genesee Street exits, and downtown streets may be an ugly snarl.
At the risk of sounding like the class suck-up, we will point out that it's a good thing our roads and bridges are getting fixed. Just think about that while you sit in traffic.
Quick Take:
Ghost Rider meets the Auto Show? Artist Ioan Florea covered a 1971 Ford Torino with 3D-printed liquid metal to end up with a muscle car that looks like it drove straight out of hell. It's on display at the New York International Auto Show.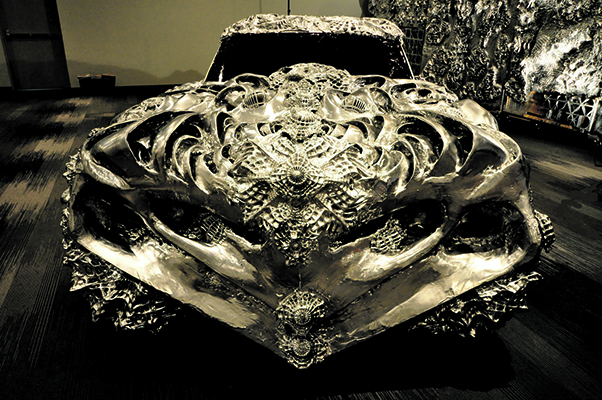 Horseless Carriage
In light of the cry to outlaw horse-drawn carriage rides in New York City, the New York International Auto Show will include a possible replacement: an eight-passenger electric horseless carriage made by The Creative Workshop.
By the Numbers
2
Number of cars on special exhibit at the New York International Auto Show owned by former New York governors: a 1932 Packard Phaeton owned by Franklin D. Roosevelt and a 1976 Lincoln Executive Limousine owned by Nelson Rockefeller.
$15 BILLION
The amount New York spends every year to operate, maintain and improve transportation, according to the New York Department of Transportation.