Back in the Day
Hip-hop has deep roots in Syracuse. In 2004 the Salt City hosted the first Hip-Hop Educational Summit, with Doug E. Fresh, Rev. Run (Run-DMC), Fabulous and Russell Simmons on the panel, plus a special performance from Kanye West. In spring 2005, Syracuse University Professor Greg Thomas developed the first college course devoted to the study of Li'l Kim.
Before Facebook, the campuses of SU, Le Moyne College and Onondaga Community College were plastered with posters promoting underground rap and deejay battles, slam poetry, rap concerts, house parties and breakdancing shows. Even the coffin for hip-hop legend Biggie Smalls was built at Marsellus Casket Company in 1997.
Central New York in the 1990s had a diverse music scene that rivaled New York City. SU's Greek Freak and the Caribbean Festival brought rappers and reggae artist from around the world. As a teenager I was fortunate to see performances by Gang Star, Tribe, Jeru the Damaja, Mad Lion and Slick Rick.
I got schooled in pool at the Schine Student Center by Wise Intelligent from Poor Righteous Teachers, and was pulled aside by Chuck D from Public Enemy to discuss the infamous Willie Lynch letter. I witnessed rapper-actor Common freestyling over lunch at Hendricks Chapel for a small group of high school students, and celebrated with Big Daddy Kane at his birthday party at Nowhere City.
Almost every corner store, barbershop and gas station on South Salina Street sold mixtapes. Rap vinyl could be found at Souls, Sound Shack, Music World, Temple Entertainment and Sound Garden. Nationally known deejays Clue, Tony Touch, Bam Bam, Doo Wop, Dirty Harry, Green Lantern and Kid Capri all spun here. If you are a true Syracuse hip-hop head you will remember those red tapes and dope album covers from Souls.
Under my alias, DJ Plaintruth, I was slinging my music in high school cafeterias at Fowler, Henninger, Corcoran and Nottingham, and spinning my turntables at Millennium, the Ozone and the Country Club. At 17 I got my first taste in the music business working at Radio Underground, where I had access to the latest records, mixtapes and recording equipment. I crafted my mixing skills from local DJs like Ace, Showcase, Nuttin' Nice, Scratch, Mad Stylez, Manny Love and Divine.
Rufus Morris (DJ Scratch) put out one of the first successful local independent albums, Makeba & Skratch's Mental Fitness, and later founded Radio Underground and Nowhere City. When he hosted the radio show The Scratch Attack on WPHR-FM 106.9, I was the person that answered the request hotline phone.
I saw the Mad Pack live at the 1995 Syracuse Hip-Hop Expo, sponsored by Select Records, which motivated me to plaster their stickers all over the city (sorry, Centro). I was even prouder to see Seth Marcel's album promoted on billboards all over the city and his single "Hardcore" remixed with Jada Kiss on heavy radio rotation. I almost fell off the stage in tears at a local block party when Jus One
performed a song he wrote in memory of Will King (RIP). And I turned into a groupie trying to find the great Rakim while he was visiting Syracuse.
This city's artists and musicians helped shape my awareness and appreciation for rap music. Rapper and poet KRS-One said, "Rap is something you do, hip-hop is something you live." Jay Z suggested that hip-hop has done more for racial relations than civil rights. You may agree or disagree with their opinions on the music, but you can't disagree on hip-hop's influence on the music industry and urban culture.
Listen to Makeba & Skratch's, "Better Man Than He"
Take a look at these Tweets and see if you vibe with any of these definitions of the art form: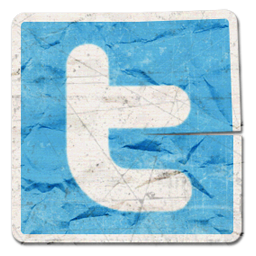 "Rap is like a drop of water in an ocean made of #HipHop." – @wiseintelligent (rapper and member of Poor Righteous Teachers)
"#HipHop is a mirror for society n an agent of social change depending on how its voice is utilized. Its my teacher." – @therealGnlzamba (Rapper, Actor, Entrepreneur and C.E.O Baboon Forest Entertainment)
"#HipHop the culture by my def is the manifestation of thoughts & dreams of urban society. It shaped half of who I am." – @SethMarcel (Super Supreme Lyricist)
"#Hiphop is a part of rock & roll because it comes from DJ culture. DJ culture is the embodiment of all genres…" – @MrChuckD (Hip-Hop icon, author, and producer. Leader of Public Enemy)
"#Hiphop is a Cadillac spaceship, electronic African drum, hood revolution & the best party U ever been to in yo LiFE." – @durhamite (Musician, Prof. and co-founded PBS web-series called Beat Making Lab)
"#Hiphop is an example of Black Genius." – @BrotherAli (MC, recording artist, Rhymesayers Entertainment)
"Accept Bambaataa def, #HipHop is peace, love, unity and having fun.  It's that spirit that should be underlining the culture." – @Bhistory101 (Khalid El-Hakim, founder of the Black History 101 Mobile Museum and author of The Center of the Movement: Collecting Hip-Hop Memorabilia)
"#HipHop = a msg from the ancestors, a vision for the future, soundtrack to the present, a sign of God." – @DrSuad (Hip-Hop Scholar, Prof. and Artist)
"HipHop is a way of life by which I am defined. Its a feeling. An experience through which we see the world." – @ThaMaestro (Co-Founder of Good Life Foundation & DJ for @SyracuseU Basketball)
"#HipHop is me." – @SeanPrice (Duck Down recording artist)
"#HipHop: A culture that promotes social awareness and knowledge of self through the 4 elements." – @JLJupiter (Emcee/ Director/ Editor Worked with DumdFoundDead / Philly Freeway / CHOPS MUSIC)
"Many view hip hop as simply rap but rap is what an MC does and is just one component of #Hiphop. 1 word CULTURE!" – @rufusmorrisjr (DJ Scratch, CEO of Kingdom Entertainment)
***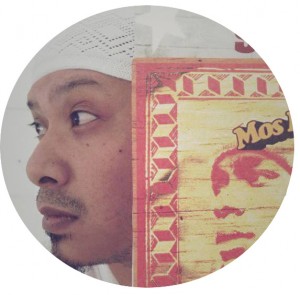 Dr. Emad Rahim is an author, educator, foodie, father, husband and HipHop lover. Find him on TWITTER.
comments