Arts
'Rough Crossing' sails onto summer stage at Cortland Repertory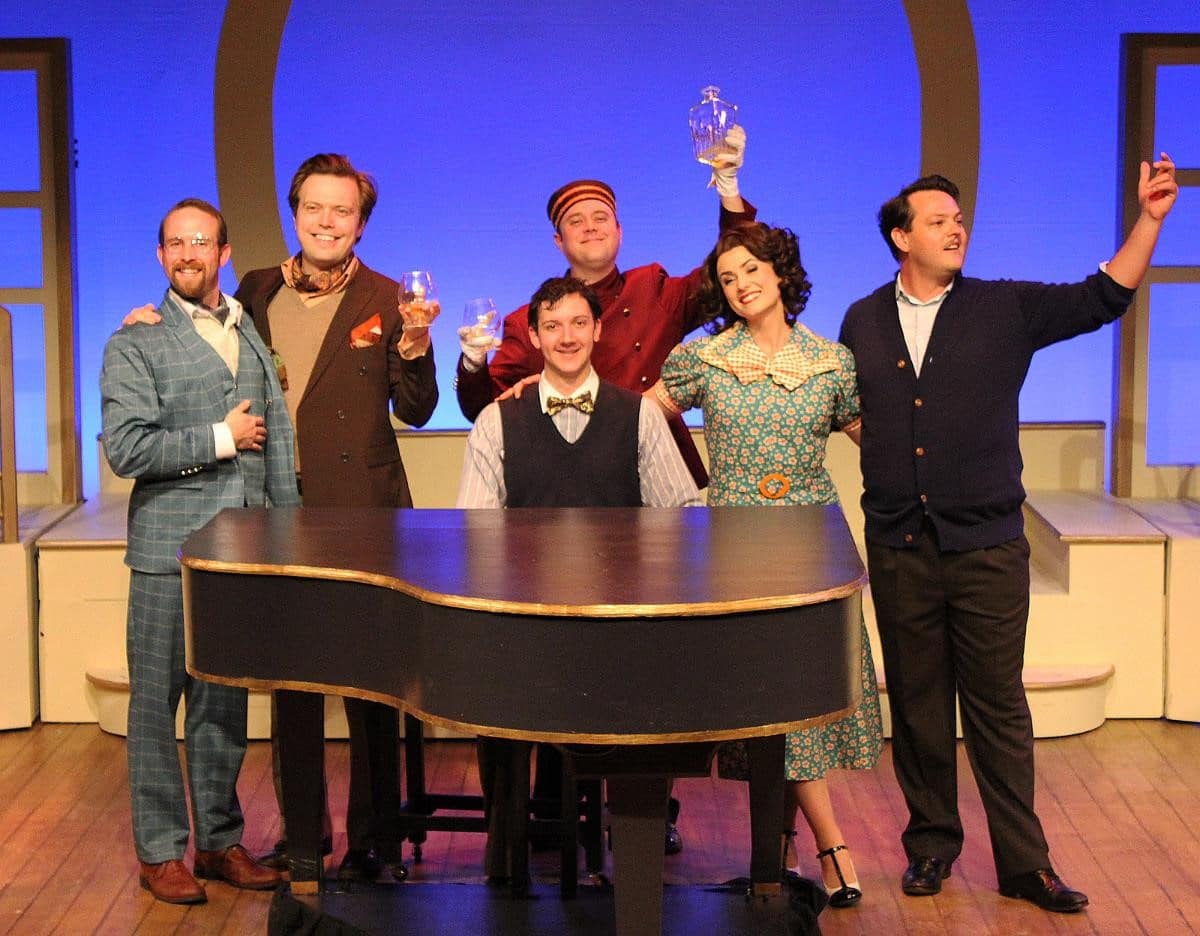 At Cortland Repertory, Tom Stoppard's uproarious comedy Rough Crossing might fairly be described as little-known, yet its setting and premise are immediately familiar. We are on a luxury liner in the 1930s when only the wealthy could travel. Shelley Barish's nautical art deco set and Jimmy Johansmyer's period costumes could just as easily serve for a production of Cole Porter's Anything Goes.
Two world-famous playwrights, Sandor Turai (James Taylor Odom) and Alex Gal (Tanner Efinger), are rewriting their next musical comedy, which they expect to complete en route and premiere in New York City. The title signals how the voyage will be going.
Stoppard may have a reputation for high-domed, cerebral drama, like Arcadia or The Coast of Utopia, but he has always had a taste for madcap farce, even slapstick, especially when adapting work from Continental playwrights. Rough Crossing originated with the Hungarian Ferenc Molnar, who also wrote The Shop Around the Corner, adapted as the musical She Loves Me and Nora Ephron's You've Got Mail. The Hungarian title was The Play at the Castle, and the name of the ship is Italian Castle. All the characters but one speak with British accents, and Sandor and Alex could have been created by Noel Coward, but they retain Hungarian names as do several others.
Although the level of gag-writing, like the delivered glass of cognac that is always drunk by the wrong person, could compare well with Laurel and Hardy, Rough Crossing is by no means brainless. Questions about life imitating art and the play-within-the-play flirt with ideas from Luigi Pirandello, but they're nothing to worry about.
Complications arise from requited love. Sandor and Alex are working with a shy, young French musician, Adam Adam (Sam Balzac), a former actor whose stage career was ended by a crippling speech impediment that choked off words at the beginning of sentences. He's deeply in love with the somewhat older leading lady, Natasha (Briana Gantsweg), a glamorous brunette of undetermined East European accent. She is also pursued by her leading man Ivor (Nathaniel Kent), a wonderfully doltish ham who is terrified his wife will learn of his chicanery.
The playwrights and composer got on board before the stars knew they had arrived, and so the trio overhear Ivor declare his love for Natasha in clumsy clichés. This report devastates Adam, until the self-assured cabin steward, Dvornichek (Jason M. Shipman), reassures him that the two were just rehearsing the new ending of the play. Or were they?
A very strong cast led by James Taylor Odom (from last year's The 39 Steps at Cortland Rep) gets everything right, guided by newcomer Trey Compton, with extensive national and regional credits. Compton had experience with fight choreography, which he lends to the scene of a storm at sea where colliding furniture compounds the mayhem.
Rough Crossing runs through Saturday, June 16.
[fbcomments url="" width="100%" count="on"]