When the first season of Orange Is The New Black (OITNB) ended, I was furious. What were the writers thinking? Piper wouldn't do that! She was supposed to keep her head down, get ripped and read her entire Amazon wish list. I was enjoying the friendships she was making, and relishing her shift in perspective as she came to understand their diverse back stories.
In all of my indignation, I almost forgot that OITNB is loosely based on a true story, and the prison life it depicts is real. So, maybe someone whose edges were frayed by the perils of prison would explode like that.
Before I started season 2, I rewatched that season 1 finale. Maybe it was the effect of a few months away, or maybe I had simply digested the shock, but this time I paid more attention to creator Jenji Kohen's expertly crafted interpersonal dynamics. That is what this show does best: it creates impossibly complex, intimate relationships, but keeps us just outside enough that we can see all sides. It makes for an engaging viewing experience, baiting many hooks into the larger story. From this view, Piper's actions made sense.
OITNB has received much praise – and rightfully so – for its nuanced and diverse portrayals of women. Women of all ages, creeds, races, sexualities, gender expressions and abilities are treated equally. Every woman's story matters. Red (Kate Mulgrew) is acrid and at times downright cruel, but there's a reason for that. And, it turns out, she's actually quite sensitive. Pennsatucky (Taryn Manning) has a complex past that informs her present-day fundamentalist preoccupations. Everyone has a story, and OITNB's greatest strength is its assertion that all stories have value.
Orange Is The New Black Season 2 preview:
Season 2 takes us outside the prison as much as inside. In the opening scene, we find Piper in solitary confinement, where she has been for a month. In the middle of the night she is brusquely swept away by guards, not knowing where she is going or why. Her journey and its conclusion raise questions about the real-life state of inmate treatment, and about the future of Piper's storyline – all in the first episode. This is certainly not just a continuation of last season, but an ambitious adventure into new topics and conflicts.
Although flashbacks have been a pillar of the show since the beginning, the back stories we get on Tasha "Taystee" Jefferson (Danielle Brooks) and Suzanne "Crazy Eyes" Warren (Uzo Aduba) in the first three episodes of season 2 take us deep into their characterizations and motivations. Suzanne's story is particularly heartbreaking, rivaling that brilliantly truthful "please keep your penis" scene between Sophia (Laverne Cox) and her wife in season 1.
As with any show, certain comic and emotional moments fall flat. Early in season 2, Piper's threatening declaration of herself as a "lone wolf" wobbles uncomfortably between comedy and seriousness. But the dud moments are far outstripped by the heartwarming moments, and both are outstripped by those alloyed moments that leave you feeling a complicated sort of happy/sad or satisfaction/frustration.
All 13 episodes of season 2 of OITNB are available streaming on Netflix.
TV apps are more popular than ever
Last week, Adobe released the Q1 2014 "U.S. Digital Video Benchmark," its state-of-the-industry report that does exactly what it sounds like: details digital video usage in the U.S. Researchers found that although online video consumption (watching Netflix on your laptop) has grown to an all-time high, it has been outpaced by "TV Everywhere" apps, which allow consumers to view live television on their mobile device through their cable provider.
Mostly, TV Everywhere is kept alive by sports. These days, you can record a TV show and watch it later without much fallout. Just don't go on Twitter. It's much harder for sports fans on the go to ignore game "spoilers" – or to stomach missing the big game. If you've ever been out to dinner with a baseball fan during playoffs, you know what all those trips to the bathroom really involve.
So what does this mean? It means people aren't getting rid of their cable subscriptions quite yet. Predictions of the death of cable at the hands of Netflix and Hulu might be a little premature. But the trends do indicate that we're moving in a more "untethered" direction than ever before.
For more TELEVISION reviews like 'OITNB Season 2 delves further into women's lives' — CLICK HERE.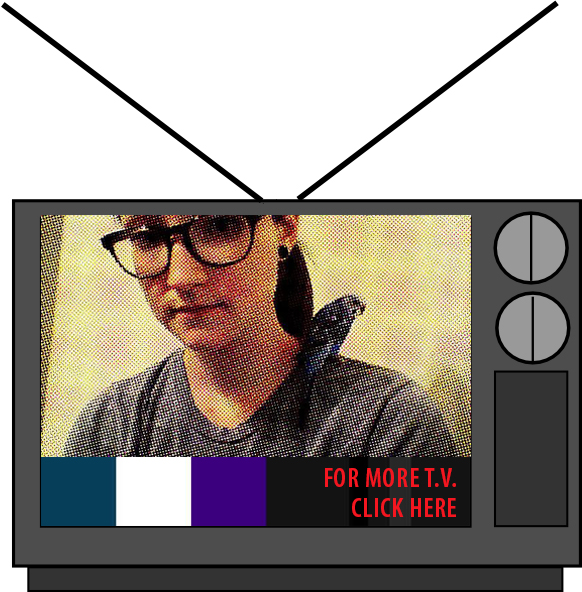 Sarah Hope is a graduate student in the Goldring Arts Journalism Program at the Newhouse School at Syracuse University, where she focuses on television, entertainment history and classical music. In her free time, she also experiments with vegan and gluten free baking, and tries to teach her parakeet to sing TV theme songs. Find her on Twitter @sarahmusing.
comments