Cover Story
Nojaim's No Más: Loss of Near West Side grocery store is a loss of culture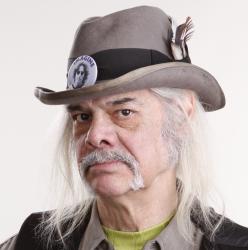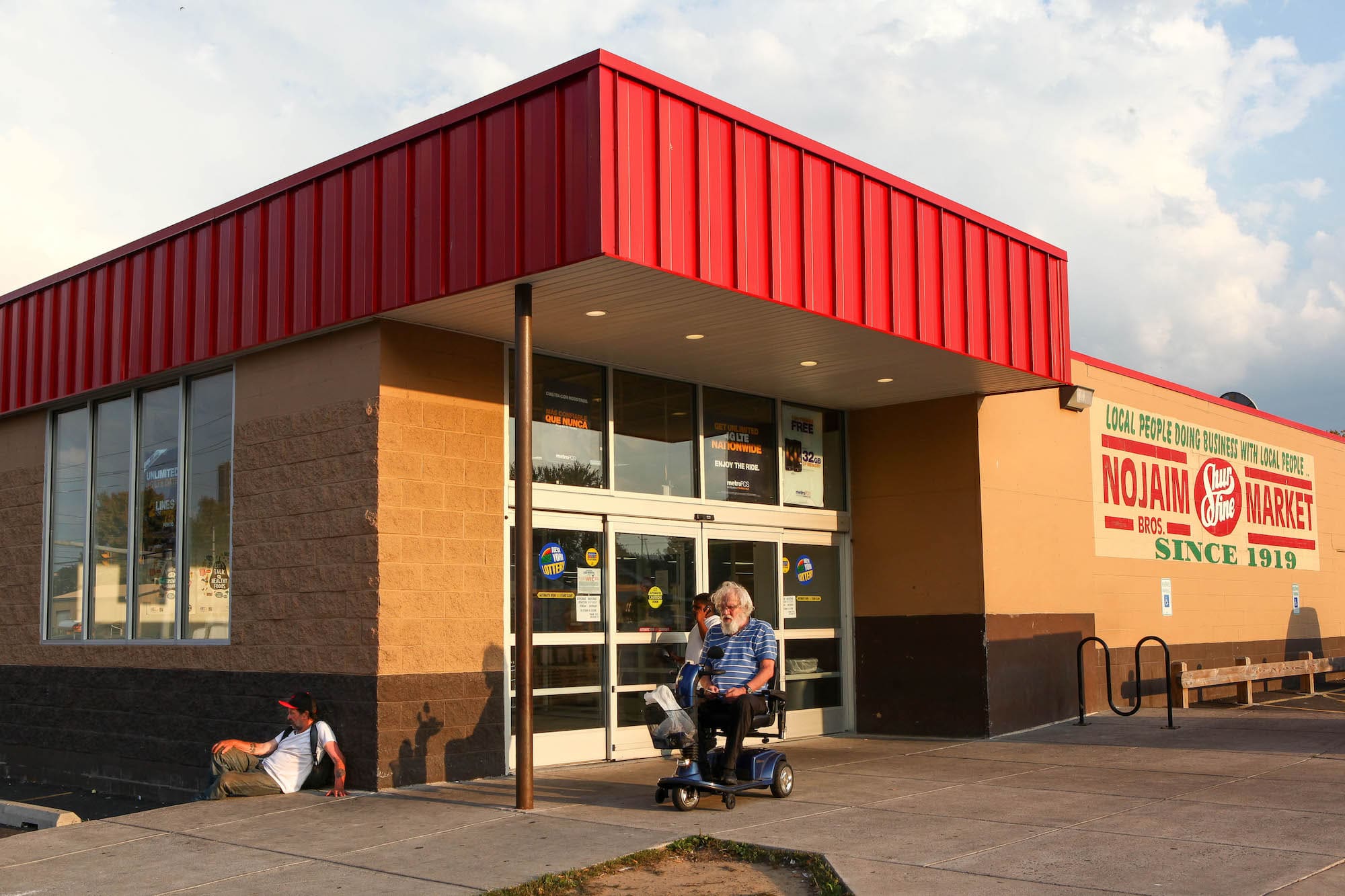 "I always thought that Nojaim's Supermarket was one place where if they knew Nojaim's, Nojaim's could get them to know somebody else."
After almost a century, and three generations, of serving the grocery needs of the neighborhood known as the Near West Side, Nojaim Brothers Supermarket, 307 Gifford St., is closing its doors.
Originally a commercial district along a two-lane West Street provided a border with downtown Syracuse. Now the heavily Hispanic population has settled within Fayette, Geddes and West streets, some would argue the railroad tracks or the creek, with Onondaga Street on the South Side.
Activists in the neighborhood, however, see it as significantly more than just a store closing. Father James Mathews, of St. Lucy's Church, 432 Gifford St., gathered 31 pages of signatures in support of a plea for help to community leaders. He called the closing devastating, a crippling blow plunging neighborhood residents even deeper into the throes of poverty which already ravage them. For Mathews, it is the death of an institution.
It was a different story even 50 years ago, when the neighborhood seemed to have a mom-and-pop store at every street corner. Over on Shonnard Street, Ward Bakery created special mini-loaves of Tip Top bread to distribute to lucky kids on field trips. Down on Gifford Street, shoppers wheeled their rickety carts across the wooden floors at Easy Bargain Center. International travelers had their passports created at Hawk Photo on Seymour Street. Paul Seymour, the former basketball great from the Syracuse Nationals, operated a bustling liquor store. Nojaim's was at the center of this thriving retail mix.
An often behind-the-scenes activist himself, owner Paul Nojaim maintains a positive perspective as the shelves empty and store staff focuses on where the jobs are next. Huntington Family Center two blocks down Gifford Street has taken an active role in the job search, and Rite Aid has sent staff to set up a table for conducting interviews.
"It's up and down, like a funeral," he says of the process. "One minute reflecting on happy memories, with a sad reflection the next. It's like a funeral, and it is."

The stocked shelves at Nojaim's in 2014 (left) contrast with the growing sense of emptiness during the last month. Michael Davis photos
What has been the grandest moment of the neighborhood so far?
Impossible to say one. If you're talking to my father in (January) 1966, we didn't close during the blizzard. The residents of the neighborhood gathered and we opened this place up. The (1998) Labor Day storm, when this place was decimated and out of power for weeks at a time, we set this place up as a Red Cross center, but also every agency in the neighborhood worked out of the store because they didn't have power and we brought generators in.
The best moments have been like that. We had a bad fire in the late 1970s and the neighbors heard all the fire trucks, they were everywhere and you could see the flames coming out the top of the place. All night long you could see people coming in and volunteering. We were open by morning, in some shape or form.
If you go to modern times, last summer was an awful tragedy in this neighborhood with the shooting. They were planning the Westside Initiative in partnership with CNY Works to really activate Skiddy Park and create a play station with mentors all summer long. That folded with a fear of backlash being too dangerous to do it. But the kids who work here did it. They ran the program and were proud of the neighborhood. They ran it again this year.
If you could wave a magic wand, and make the things happen that you see as needed in the neighborhood, what would you make happen?
There's a saying in this country that "Where there's a will, there's a way." That's not true. There has to be a way to foster the will. In this neighborhood, what I have seen, all those things that were ingredients in the healthy neighborhood have diminished.
I've never had a kid come work for me who said, "Can you help me get in a gang?"
Never had someone say, "How do I get incarcerated?"
Never heard someone say, "Let's be a mother of four by three different men by the time I'm 22 and living in public housing."
So you do ask them what they want to be, and they want to be a lawyer, be a doctor, be a teacher, they want to be all the things that are the typical American dream. But it goes wrong. I believe it goes wrong because there's nothing to move you through the social ladder and connect you to that.
That is poverty. It's not just racism. It is concentrated poverty. When I was a kid this was a poor neighborhood, but we had people here who were connected, and they were able to be your friend and introduce you to other opportunities.
There's another saying: "It's not what you know, it's who you know." That one is true. What do you do if you're living in public housing, you're a single mom and your child wants to be something when you can't even get him that first job, because you don't have that networking ability. And God forbid if they want to be a lawyer or doctor, how would you even put them on that path?
It's an unfair playing field. A magic wand? I would change the playing field by eradicating poverty.
You need, first of all, a mixed neighborhood. We're diverse. Everybody admits that. But we're also not diverse because everybody's poor.
The other thing is you need opportunities in the neighborhood. I always thought that Nojaim's Supermarket was one place where if they knew Nojaim's, Nojaim's could get them to know somebody else.
What happened?
It's very simple. We looked at ourselves as a grocery store, but not a grocery store. We believed we could do other things as well. We believed that that should be the whole food industry. That that is how society formed 12,000 years ago, with Fertile Crescent, irrigation, domesticated animals, and the next thing you know you had something to start trading and bartering, and that was society.
For us, yes, we do trading and selling to our customers, but there is also something that makes society better. That is what we felt this place was. At the same token we're operating in an industry that requires volume to pay the bills. The food business is very much tied to high volume and low margin. That equation has broken down for this store. We can no longer pay the bills.
If you don't have the magic wand, what will the neighborhood be?
I'm not sure. I had great hopes for the programs and partnerships developing. Lots of great work has been done already. However, with (former Syracuse University Chancellor) Nancy Cantor gone, they have lost momentum. I'm hoping that can be rebuilt, that momentum.
As an institution, the store was significant to the Hispanic community. What is the impact of its closing to them?
One-third of the people in the neighborhood are Hispanic, and over 80 percent of that group is from Puerto Rico. There is a reason that this is where that population massed over time.
That goes back to two things. One, we were the first store to carry Hispanic food. In the 1960s, when we started getting the migration of folks from Puerto Rico and then from Cuba when the Communists took over, they wanted to find their culture and their languages.
My father found Goya Foods, a little company, and he met with the owner and we became the first store outside of metro New York City to carry Goya Foods. The Spanish Action League located here and became a magnet.
What are you going to do?
I have no idea. I have started to contemplate that. What do you do when you've never done a resume, you've never applied for a job? Right now I'm going to be getting jobs for the people who work here. Then I'm going to figure out how to get this weight of this building and this debt off of my family's shoulder.
[fbcomments url="" width="100%" count="on"]