Business today is almost impossible without technology. Whether it is a budding startup or an established corporation looking to upgrade, questions about making expectations become reality almost always involve some sort of box that is connected to the internet.
Enter TERACAI: a local company that creates a wide range of technical business solutions for companies across Upstate NY. Headquartered on Lawrence Road East in Syracuse with its sister company, CXtec, which specializes in networking solutions, TERACAI boasts a highly-trained team of IT professionals whose "questions get you answers."
"Our biggest resource is finding talented people," said Peter Belyea, President of TERACAI. Belyea has been with the company for 25 years and made president in 2011. Management at TERACAI believes in a "work hard, play hard" attitude: high demands with high rewards.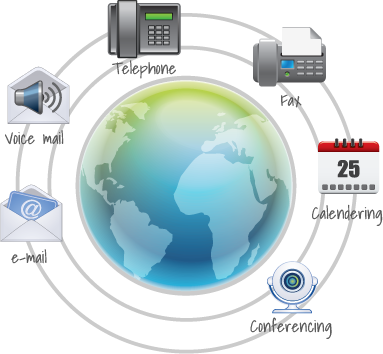 In hunting for the best way to help a business, TERACAI sends a team of IT engineers to a client to learn their needs and create the best tech solution for them.
The tech questions that arise are mainly: where to store information and how to share it. Cloud storage or onsite? Video or phone conferencing?
"We want to allow our client to be the most productive," said Timothy Duffy, Vice President of TERACAI, with 13 years in the tech business, 12 of them at the company. They also seek to help the clients obtain the highest ROI (return on investment).
"Video is really hot," said Duffy. He gives the example of a small rural bank that was able to employ video to connect rural residents with banking experts despite distance. Bringing in doctors and medical specialists is another way this tech is being used effectively. Belyea's favorite example of how streamlined their systems are is the time they were able to video conference from a Dave & Buster's breakout room on public Wi-Fi.
TERACAI engineered the network in the Syracuse Technology Garden, working closely with Seth Mulligan, VP for Innovation Services there. They have also collaborated with not for profits such as The Redhouse Arts Center and the Ronald McDonald Foundation. They worked with a local school district to save them money by creating a better system and better accountability for students.
Belyea commented on how mobility is becoming a huge trend in tech. Software is often completely downloaded (no more CDs). Many startups work completely remote through coffee shops and the like. He also stressed internet security. Though no system is perfect, it is a chief concern of any technical architect and a worry of any business owner.
Duffy emphasized the huge need for education in the tech process, mentioning the book "Consumption Economics."
"You don't just roll it out," he said, "Help them discover."
They try to make their systems user-friendly, not to be confused with simple, says Duffy, "It should 'think and work' like you think and work." Duffy powered up the giant screen in front of the conference table and immediately video-conferenced in a coworker from another city. When the coworker pulled his camera down to see the work he was doing, the camera automatically flipped to adjust to the angle, without missing a beat.
"You should be worrying about the experience, not the how," said Duffy.
For more information about Teracai and their solutions, visit www.teracai.com. 

[fbcomments url="" width="100%" count="on"]