Food
10 Central New York foodie favors to give this holiday season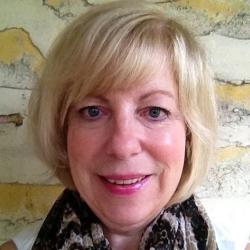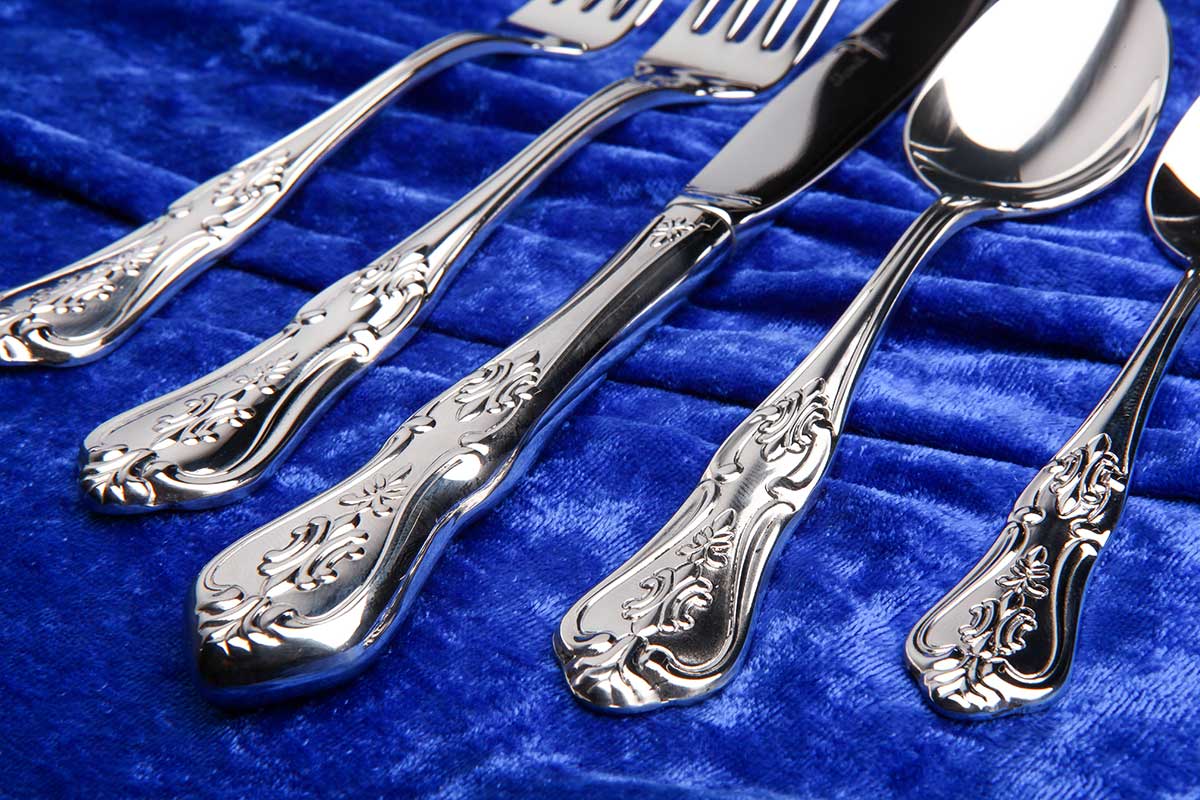 The holidays are here. You will no doubt be doing some shopping and selecting presents for family and friends. As you make your list and check it twice, be sure to shop small and support local. Here are 10 tasty buy local ideas with gift and stocking-stuffer potential.
Sweet SalsaCuse
Tina McPherson of SalsaCuse has added something a little sweet to her line of all-natural salsas. Sweet SalsaCuse is made with all the things that normally go into salsa — tomatoes, onions, peppers, herbs and spices — plus apples and local honey, which give it a hint of sweetness. Priced at $6.50, find it at Chuck Hafner's Farmers Market and Garden Center, North Syracuse; Witty Wicks, Camillus; 20/East, Cazenovia; and other locations.
Little Tea Cart teas and tea boxes
The Little Tea Cart, based in Mexico, specializes in loose-leaf teas and tea blends made with organic ingredients. Dozens of varieties and flavors are available, including Apple Pie, Bohemian Spice and ImmuniTea, a wellness tea. Put the kettle on and surprise your favorite tea lover with a CreativiTea monthly gift box subscription filled with teas, tea treats and more. Prices start at about $60 for one month.
Good Karma Riesling
Red Tail Ridge Winery's Good Karma wine is an off-dry Riesling that is bright and citrusy and benefits a good cause. Ten percent of the proceeds for every bottle sold is donated to a food bank in the state where the wine was purchased. In New York, the beneficiary is Foodlink, a regional food bank and food hub based in Rochester. Donations to date from sales of Good Karma total more than $31,000. Price: $14. Find it at Liquor Warehouse, Syracuse; Liquor City, DeWitt; and other stores.
Farmer Street Pantry salad dressings
Farmer Street, known for its old-fashioned, all-fruit mincemeat, has added two salad dressings to its line. Orange Sriracha Dressing combines olive oil, canola oil, spicy sriracha sauce, pureed whole orange, apple cider vinegar and other ingredients. The Lemon Turmeric Dressing is bright and citrus-y, with a touch of ginger and maple syrup. Price: $8 per bottle. Find the dressings at Fins & Tails, DeWitt; Green Planet Grocery, Fairmount; and at the CNY Regional Market (F Shed) on Saturdays through Dec. 30.
Cuse Juice, Lock 1 Distilling
Cuse Juice is a 60-proof orange liqueur introduced earlier this year by Lock 1 Distilling Company, a family-owned farm distillery in Phoenix (near Lock 1 of the Oswego Barge Canal and Oswego County's first distillery since Prohibition). Enjoy it as a shot, on the rocks, in cream soda, in your favorite martini and other cocktails or drizzle it over vanilla ice cream. Price: $27. Find it at the Lock 1 Distilling tasting room, 17 Culver St., Phoenix.
Anything But Beer
Avoiding grains and gluten doesn't mean avoiding craft beverages. Anything But Beer uses locally sourced fruits and vegetables to make alcoholic beverages that might remind you of wine, beer or cider — but are one-of-a-kind. Flavors include Root Less Traveled, a spiced sweet potato ale; Blue-Calyptus, a blueberry mojito ale; and It's Pink, a strawberry, apple and lime ale. Growlers, growler fills, single-flavor four packs and multi-flavor four-packs are also available. Find them at the F Shed at the CNY Regional Market on Saturdays.
Dutch Hill Maple
Maple sugar candy, granulated maple sugar, maple cream, maple syrup, bourbon barrel aged maple syrup: Nate and Christy Williams, sugar makers at Dutch Hill Maple, in Tully, produce a wide array of maple products in small batches, and have taken home the top prize two years in a row in the maple competition at the New York State Fair. Find their products at the Sweet and Spicy Tasting Bar with Syracha'Cuse at Destiny USA (first floor; near the elevators) and at the Taste NY Visitor Center, also at Destiny.
Henry's Cake Design Jamaican Rum Cake
Gwendolyn Henry set up a table at the Nov. 19 Buy Local Bash and sliced super-thin pieces of her Jamaican Rum Cake, a tradition at the holidays that she makes year-round. The cake is dark in color and moist, with a smooth, velvety texture. It's made with fruits soaked in rum, but doesn't taste boozy. For those on your list who like fruitcake, consider this alternative with Caribbean roots and flavor. Price: $25 for a six-inch cake, packaged in a container. (315) 730-1441; [email protected].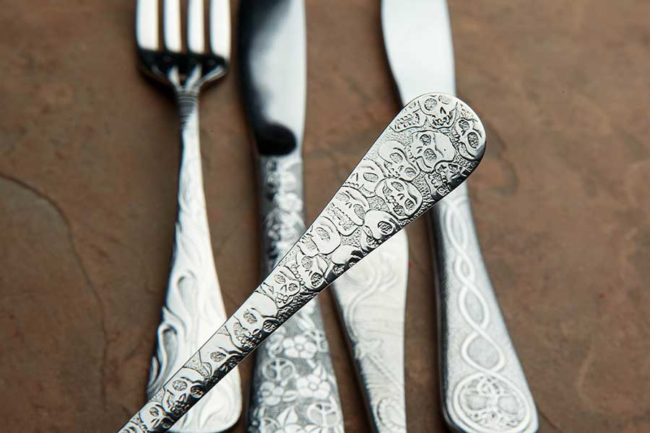 Liberty Tabletop
Flatware might not seem like an exciting gift, but how about American-made flatware that sets itself apart with fresh, unconventional designs? Liberty Tabletop, made in Sherrill, offers a selection of "affinity" patterns — including Celtic, Woodstock (peace and love) and skull designs — to set tables with function, fun and flair. Sets start at $69.95. libertytabletop.com.
Related: Spooning in Sherrill: Liberty Tabletop flatware sets itself apart with unconventional patterns
View this post on Instagram
Eat Local CNY card
Does someone on your holiday list like to dine out? Then they'll like having the Eat Local CNY Card in their wallet. Flash the card ($20) at participating restaurants and receive $5 off orders of $25 or more. Participating locations include new downtown restaurants like Defi Cuisine and A Mano and old favorites like Dominick's and the Limp Lizard. The list of participants grows each week and the card is good through September 2019. Find the card at Wildflowers Armory, in Armory Square, and PB&J's Lunch Box in Syracuse or purchase online. eatlocalcny.com.
Margaret McCormick is a freelance writer and editor in Syracuse. She blogs about food at eatfirst.typepad.com. Follow her on Twitter, connect on Facebook or email her at [email protected].
[fbcomments url="" width="100%" count="on"]