Sentimental Blues. Tim Herron (independent). Usually known for the energetic guitar-driven jam rock of the Tim Herron Corporation, when Herron sets out on his own, the result is quite a far departure. Much like his previous solo venture Gone By Now (reviewed in the Dec. 19, 2013, issue of the Syracuse New Times), Herron's music takes a revealing turn.
H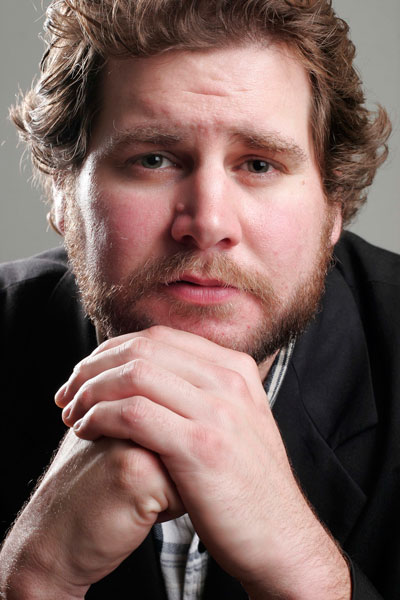 erron's solo work simmers in solitude, as brutal honesty defines the songs, all accompanied only by sparse additions. Mark Nanni adds depth with accordion on "Bridges," "Hate to See Them Go" and "Wanting Isn't Need." The latter track also features violinist Brendan Gossen, who helps pile on the musical heartache.
Herron accompanies himself with guitar and keys, showing his versatility as a musician who writes, sings and performs in all capacities. The disc was recorded in just two days at Herron's house, and mixed at Spring House studios by Josh Russell.
Dark and truthful, Herron tells a story with every song, letting the listener pick up pieces of the puzzle. "Hate to See Them Go," the guitar-hopping "Conversations" and the simple yet heart-gripping "As You Were Young" stand out on a disc that still hits lighthearted moments, but seems to come back to the ground with a heavy load.
Herron will celebrate the CD's release with a performance on Thursday, Nov. 20, 7 p.m., at Jazz Central, 441 E. Washington St. Tickets are $15. For more information on Herron, visit timherroncorporation.com.

[fbcomments url="" width="100%" count="on"]