It's funny how long the year seems after just a few moments of looking back. Shows blur together in a haze of late nights and albums get jumbled among one another. However, it's the few shows, fests, interviews, albums and losses that stick out and remind us of both the ups and downs of the year. Here are the music highs of 2013.
Widespread Panic returned to the Landmark Theatre for the first time in more than a decade on Nov. 14. The full house approvingly cheered throughout the marathon show that featured favorites like "Tall Boy" and "Up All Night." By the end of the show, frontman John Bell, promised the jam royalty would return sooner next time.
Another mighty local return was that of Mike Powell. The lacrosse star fell musically silent for a self-imposed break that lasted a year and a half, but he returned with a series of low-key gigs before an Oct. 24 performance at Jeffrey Pepper Rodgers' Words and Music Songwriter Showcase.
"As a songwriter, sometimes you're not there anymore," Powell explained in a Syracuse New Times interview before the showcase. "You're not in that space, so you can't mentally get into singing about the things you're saying. It felt like I had lost touch with the authenticity of the songs. I got a little discouraged with where I was going. I didn't want to look at a guitar or play or anything. I wasn't feeling inspired."
Luckily, inspiration struck again and Powell made his way onto the scene and into one of the year's biggest local shows of the year (see next item).
The Salt City Waltz came back for a second victorious round on Nov. 30 at Eastwood's Palace Theatre. The show, which re-created the legendary farewell concert of The Band, held on Thanksgiving Day, Nov. 25, 1976, featured dozens of local musicians performing the roles of the various musicians that graced the stage that night (and are memorialized in the film by Martin Scorsese). Los Blancos and Scott Ebner took on the heavy burden of being The Band, while other local wonders assumed their positions: Tim Herron as Neil Diamond, Mike Powell and Ed Zacholl as Bob Dylan, Artie Lenin as Neil Young, and Donna Colton as Joni Mitchell. Judging by the wildly enthusiastic crowd reaction, hopes are high to continue the annual event.
The year's best four albums are very different yet all have one thing in common: They all rule.
The Goonies' Too is explosive, powerful and precise, combining deft lyrical rhymes with unbelievably catchy hooks. The funk/hip-hop project mixes live instrumentation with thick beats and arrangements, also making it one of the most complex local albums out now.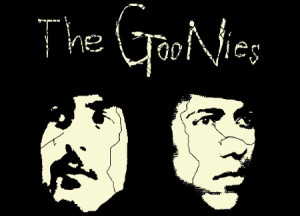 Sophistafunk's Freedom Is, the long-anticipated follow-up to Twentyeleven, proved worth the wait. Jack Brown's insightful lyrical poetry, Adam Gold's disgustingly funky command of the keys and Emmanuel Washington's ever-tight and always powerful percussion have gotten them attention across the nation, and even across the pond as they crossed over to the United Kingdom in August. Not only are they a local favorite, they're also Guy Fieri's band of choice, playing gigs like the Food Network star's private birthday party. Expect big things from this trio in 2014.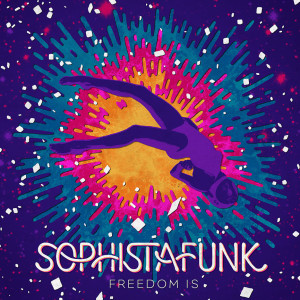 Pale Green Stars' The Honky-Tonk Years puts all the attitude of this three-piece on display. Mixing rock, country and blues together with a serious kick, the band never fails to bring the energy or the sweat. Frontman Jeff Jones' lyrics match his guitar work: dirty and unapologetic.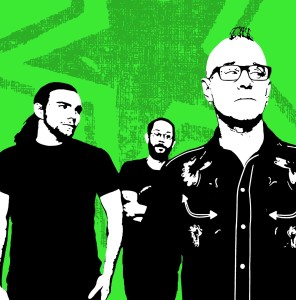 Driftwood's self-titled third album from this Binghamton band perfectly mixes the highlights of the previous two. The production does well to keep things clean and all the harmonies and instruments heard, but it doesn't sacrifice any of this quartet's unbelievable energy or crowd rapport. Driftwood's success is measurable in both sound and fan response as they raised more than $20,000 on Kickstarter this year. And they could probably raise it all over again in half the time if it meant another disc from this ever-impressive group.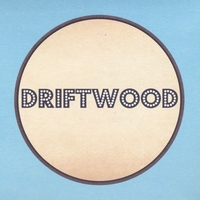 Though the list could go on forever, it's important to note that people of all musical tastes and types have their own personal highlights worth sharing. A few chimed in at facebook.com/JessRockNovak with some of their musical moments of choice:
Michael P. Ryan: "Winery Dogs simply blew my mind in 2013. I am looking forward to more from those guys in 2014. Of course Salt City Waltz is my 'default' favorite moment for every year."
Peter Shank: "Seeing Furthur in Cooperstown was a killer time! As was getting back to Grey Fox and seeing Keller Williams and the Traveling McCourys, The Infamous Stingdusters, Della Mae, Jerry Douglas, Tim O'Brien and so many others. For 2014, I am hoping to get over to the Vibes again and get more stage time in, too!"
Tracie Fuller Barnes: "1. Anders Osborne at Sterling Stage Kampitheater. 2. Grace Potter and the Nocturnals at Ommegang. 3. Galactic at the Westcott Theater."
Jack Lawrence: "I was blessed with Mountain Jam Festival, Peach Music Festival and Lockin' Music Fest. Furthur, New Riders of the Purple Sage, Max Creek and Sterling Stage Kampitheater all delivered."
Larry Hoyt: "Loren Barrigar and Mark Mazengarb at Syracuse Stage; Ronnie Leigh and AppleJazz Band at Beard Park in Fayetteville; Suzy Bogguss at Earlville Opera House; Marie Teresa Burns and Mac Benford at the Westcott Community Center; Hot Tuna at the Palace Theatre; the birthday tribute to John Prine at the Westcott Theater; Los Blancos at the Westcott Street Cultural Fair. Many beloved music events for me in 2013."
Inevitable as it is, the deaths of beloved musicians each year are always tough pills to swallow. This year, several profound music makers were lost, although their music lives on.
Lou Reed: The singer, songwriter and guitarist who made his mark both solo and with the Velvet Underground, died Oct. 27 of liver disease at age 71. Reed was also a Syracuse alum who spent time on local radio station WAER-FM 88.3, hosting a show called Excursions On A Wobbly Rail.
J.J. Cale: Known for writing "After Midnight," "Cocaine" and "Call Me the Breeze," the singer-songwriter's work has been covered by everyone from Eric Clapton to Phish to Jerry Garcia. Cale died July 26 at age 74.
Ray Manzarek: This founding member and keyboardist of The Doors held down the base of the band with his incredible bass and melody work on the instrument. He died May 20 at 74, but not without first reconciling with bandmate John Densmore. Drummer Densmore, who released The Doors: Unhinged, a book about lawsuits and disagreements of the band following Jim Morrison's death, visited Syracuse on a book tour soon after Manzarek's passing. He assured in a Syracuse New Times interview, "When I heard Ray was sick, I called him and said I was praying and drumming for his health and we got good closure, thank God. I stopped doing book signings for about a month. I've started up again and I've been handing out a piece of paper with a photo of him and excerpts from that last part as a tribute. I sent Ray and Robby the last chapter of the book before it was published where I talked about how much I love them and our musical connection."
George Jones: The singer, songwriter and musician was a monster in the country music scene, often considered one of the greatest. With more than a dozen No. 1 country hits and an astounding discography, Jones legacy lives on prior to his death on April 26. He was 81.
Richie Havens: The singer, songwriter and guitarist who opened the 1969 Woodstock Festival leaves behind a lasting legacy of folk, soul and rhythm and blues. Known also for his incredible covers of legends like The Beatles and Bob Dylan, Havens was a mesmerizing performer and person. He died April 22 at age 72.
For more articles like "Hitting the Right Notes" – CLICK HERE
[fbcomments url="" width="100%" count="on"]