From Obama to OCC
The 2014 M&T Jazz Fest brings Trombone Shorty, a White House guest more than once, to the stage this weekend. He shares a few exclusive words with Jessica Novak and The Syracuse New Times.
At 28, Troy Andrews — more widely known as Trombone Shorty — has been hailed as the next torch-bearer of the New Orleans music tradition.
A gifted singer, trombone and trumpet player, he's equally versatile in jazz, funk, rap and pop. In 2007, Offbeat magazine named him its Performer of the Year and Best Contemporary Jazz Performer, and he's worked with rock royalty spanning Jeff Beck, Eric Clapton and Dr. John. He also performed in 2012 at the venue to top all venues: The White House.
Beyond all of the musical kudos, Andrews also heads The Trombone Shorty Foundation, a collaboration born from Andrew's Horns for Schools Project, which saw instruments he donated land in local schools. In 2012, the project expanded to include an after-school mentoring program designed to help the next generation of music-making NoLa newcomers.
That said, landing the much sought-after Andrews for this weekend's 2014 M&T Jazz Fest at OCC is a feat. Paired with one of the most well-known musical names worldwide, B.B. King, the lineup is fierce enough to make even the biggest festivals blush.
Andrews gave The Syracuse New Times an exclusive few words regarding where he comes from, what the NoLa tradition means to him and what it's like to see Dr. Dre sitting for a set.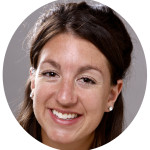 Jess Novak (JN): Tell me what it was like growing up in such a musical family (Andrews' brother, James Andrews, is a trumpeter and bandleader; his grandfather, Jessie Hill, was a singer/songwriter.)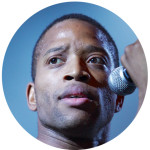 Troy Andrews (TA): I learned how to play drums and the world's smallest trumpet at the age of 3. My whole family played, so instead of toys, we had instruments all around the house, and I naturally started picking them up and trying to make sounds on them. When everyone was gone, I'd pick stuff up, crawl inside a tuba. By the time I was 4, I was playing trombone. I was attracted to it because it reminded me of one of those paper whistles kids play at parties, and I could make an elephant sound on it almost right away. My brother was a huge Louis Armstrong fan, and Louis always had a trombone player at his side. There was a shortage of trombone players in the family, so he really encouraged me on it.


JN: When did you first perform in public?
TA: By 6, my brother James had me in his band, playing trombone and trumpet. My mom ran a club that was like a hangout for local musicians. I would play there, at which time they had to lock the doors to keep the police from finding a minor on the premises. When I was 11 or 12, James took me on the road: the Caribbean, South America, Saudi Arabia.

JN: You toured with Lenny Kravitz for a 105-date world tour when you were 19.
JN: Tell me about that.
TA: A friend hooked me up with an audition when I graduated high school. (Kravitz) flew me to Miami to try out, and he hired me. I owe a lot to him. I learned so much from him. He also opened the door for me to other collaborations. I met Jeff Beck at a crawfish boil in New Orleans, and then he came to my show at Tipitina's, and then I sat in with him on (The New Orleans Jazz and Heritage Festival) Jazz Fest, he was on my record and I toured supporting him in the UK. One of the collaborations I did recently was with Cee-Lo Green on a Rod Stewart TV special Verve asked me to do. Cee-Lo knew who I was. I thought that was cool.
JN: Being from New Orleans, how does it feel to carry that musical tradition? What does it mean to you?
TA: Growing up in Tremé, in a musical neighborhood and a musical family, was like being in musical heaven. My first teacher was my brother James.  He's responsible for me playing the way I do today, and without him, I wouldn't exist musically. Tuba Fats was also in the neighborhood. There was Kermit Ruffins and Rebirth Brass Band teaching me on a daily basis how to get the job done. New Orleans made me the musician and the man I am. Now it's time for me to take risks and to keep on growing. But Rebirth Brass Band, who happen to be some of my cousins and family members, they kind of created the sound we hear in New Orleans of contemporary brass bands, they're the blueprint.


JN: You're an engaging live performer. Where'd you learn that?
TA: Playing on the street is actually where I learned my showmanship. If I could get people on the street to stay for an hour to watch a free set when they can see all that other great music down the street, then that's a very powerful thing. Part of it is what song you are playing, so I try to take that same mentality to the songs I hear in my head and that I record and perform.


JN: Who or what inspires you musically?
TA: As a kid, I played jazz but listened to more hip-hop. I'd put on the headphones and play solos over the beats of Mystikal, Master P, Juvenile. I was responding to the rhythmic approach of these guys. Mystikal reminds me of Dizzy Gillespie on trumpet, the way he phrases and how he moves rhythmically. I was trying to imitate that on my horn. I listen to rap, rock, metal, Lil' Wayne, Prince, Green Day. The rhythms I borrow from hip-hop and play in my music, we just happen to play them on real drums.
JN: Tell me about your band, Orleans Avenue.
TA: My band is Mike Ballard on bass, Pete Murano on guitar, Joey Peebles on drums, Dan Oestreicher on baritone sax and Tim McFatter on tenor. They're all road warriors and virtuoso  players. In our band, we have people from different cultural backgrounds who listen to all kinds of different styles, and we make it work on stage and on tour. The sound of the group just developed naturally out of everybody's personal taste filtered through the sound I hear in my head for my band. Pete knows I love power chords, and if I could play them on my trombone, I'd do it all day. We all get along great on the road and have fun on the stage and off.
JN: Tell me what it was like to play at the White House.
TA: Playing for the president and first lady was so amazing, especially with Mick Jagger, B.B. King and everybody there. I just went back, for a program the first lady is doing called Turn Around Arts. I think the only thing that competes with the White House so far was when Dr. Dre came to my show in Santa Monica (Calif.) and stayed in the wings for the whole set! But I'm all about making history, so I look forward to what the future brings.
WATCH: Trombone Shorty – Fire and Brimstone

***
Young Guns
Nick Ziobro, of Manlius, will be 18 when he performs at the M&T Jazz Fest on Saturday, July 12, at 5 p.m. But already, he's released a debut album, A Lot of Livin' To Do, won the 2012 Michael Feinstein Great American Songbook High School Vocal Academy competition at the age of 16 and has toured and worked with Feinstein, a two-time Emmy and five-time Grammy Award-nominated musician.
But Ziobro's feet stay firmly on the ground.
"If you asked me two years ago what I'd be doing after senior year, I wouldn't have said, 'Be a professional jazz singer,' " Ziobro says. "I wouldn't have expected that. But it's been more than I ever could have hoped for. I'm grateful for every opportunity. I'm hopeful a lot more are coming. It's really exciting."
Ziobro is supporting his album, which was released in May, and is preparing for his freshman year of college at Rider University. In the midst of all that, he's planning performances for the fall, which include a vocalist spotlight with Symphoria in December.
Though Ziobro started in musical theater, piano lessons that morphed into a focus on vocals had him performing jazz live by the time he was 11 and taking tips from Feinstein just a few years later.
"Michael really took me under his wing," Ziobro says. "I only entered the competition because I wanted to meet him. Then he took me on tour for about two years. He taught me a lot about how to perform and about music. He introduced me to great people. He's been a great resource and help. That was kind of the moment where my singing career took off."
To pass it along, Ziobro recommended the competition to Julia Goodwin, of Baldwinsville, who won the competition the next year. She'll perform at Jazz Fest on Friday, July 11, at 5:30 p.m.
WATCH: Julia Goodwin sings 'New York State of Mind' on America's Got Talent
Both performers demonstrate maturity far beyond their years and an understanding of the historically rich music they sing so well. Ziobro also speaks beyond his years on the subject.
"It's really easy to find these moments in your life of extreme joy or heartache or pain," he says. "No matter how old you are. People find these emotions all the time. When I'm performing, if you can connect to that one time, it can help you emote the song even more. If you can connect to the listener, who had a different experience, but they still connect through the song. That's everything."
***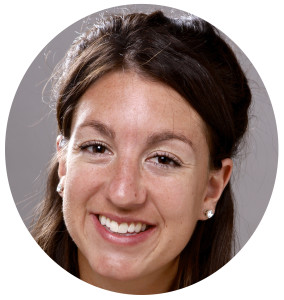 Follow Jessica Novak on Facebook and on Twitter and Instagram at @JessRock87.


comments