Famous Artists, the company founded by the late showman Murray Bernthal that has brought Broadway-caliber productions to Central New York for more than 60 years, has moved its business from West Fayette Street to a new corner office at 374 S. Salina St.
The location is just a storefront away from the Landmark Theatre, 362 S. Salina St., where the Famous Artists Broadway Theater Series presented last fall's production of the Disney musical The Lion King. Splashy posters for upcoming shows fill the office's windows on West Jefferson Street.
Famous Artists president Albert Nocciolino was on hand along with Alan Naples, senior vice president at M&T Bank (the title sponsor for the series), and Downtown Committee executive director Merike Treier to help supervise the ribbon cutting for the office's Jan. 17 opening.
Nocciolino noted the monetary benefits of The Lion King's successful engagement, as personnel spent six weeks in town to set up the mega-musical for its three-week run. Factoring hotel stays, dining and other necessities for the cast and crew, the result added up to more than $16 million in economic impact for downtown merchants.
Famous Artists' move also places its office in the center of a busy artsy area. With the Landmark next door and the soon-to-open Redhouse @ City Center complex across the street, plus the Mulroy Civic Center a few blocks away, there is ample reason to believe that the arts could be a catalyst for urban growth.
There is also a touch of sentiment regarding the office's new location, a spot that 30-plus years earlier was filled by a Thom McAn shoe store. Bernthal's late wife Rose was an executive director at the Landmark around that time; the Bernthals were instrumental in preserving the former Loew's State movie house's heritage after it was spared a date with the wrecker's ball.
"Notch" was the nickname that Murray Bernthal used for Nocciolino around the Famous Artists office. Nocciolino also fondly recalled the first show he saw on Broadway: "It was Golden Boy (1964). We went on a CYO trip to see it. And Sammy Davis Jr. received a Tony Award nomination!" CYO theater trips seemed to be a lot hipper in those days.
Upcoming Famous Artists shows include Kinky Boots (March 13-15) at the Mulroy Civic Center's Crouse-Hinds Concert Theater, and Rain: A Tribute to The Beatles (March 22), Stomp (April 17-18) and Dirty Dancing (May 15-20) at the Landmark. For information, visit nacentertainment.com.
Michael Davis Photos: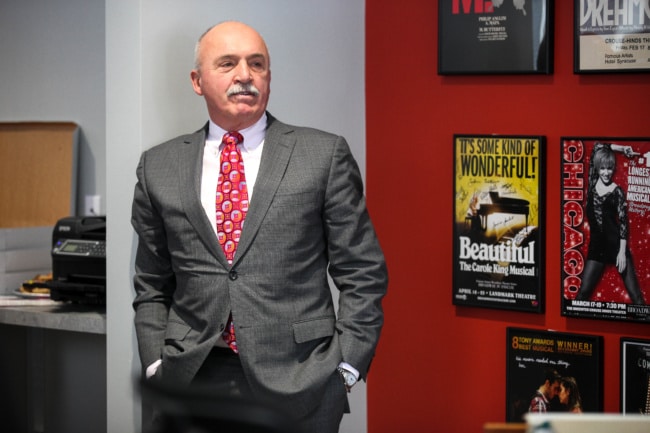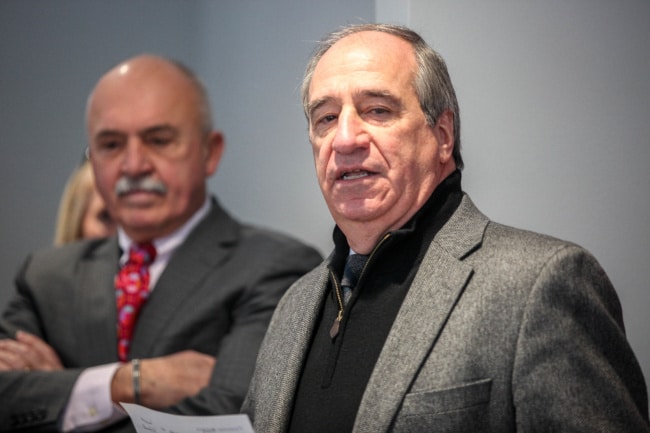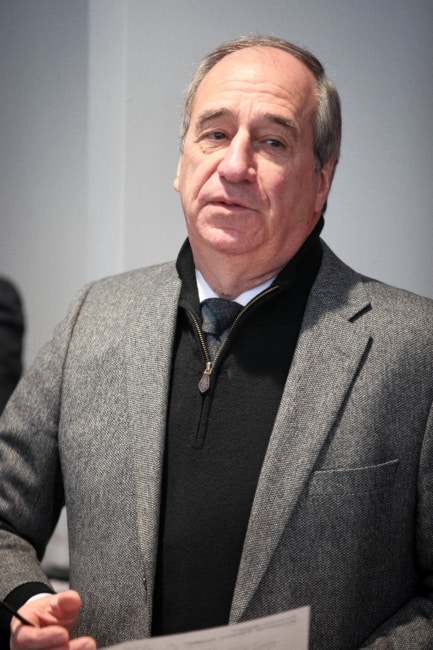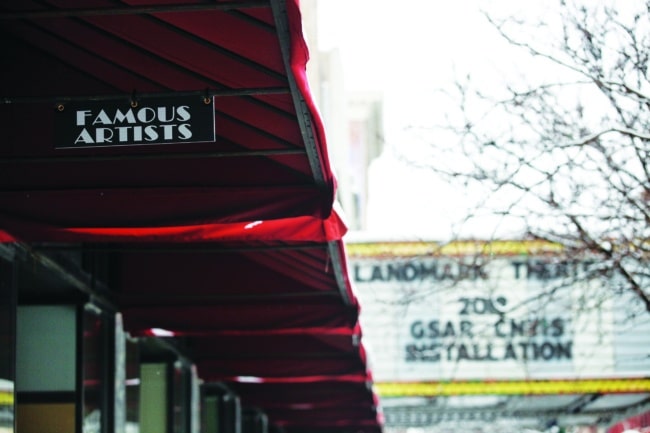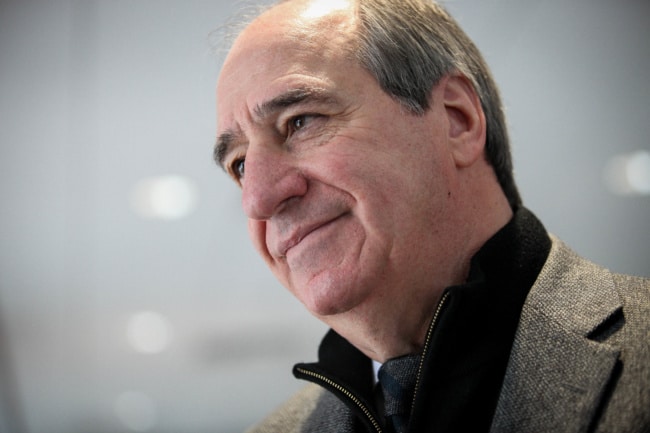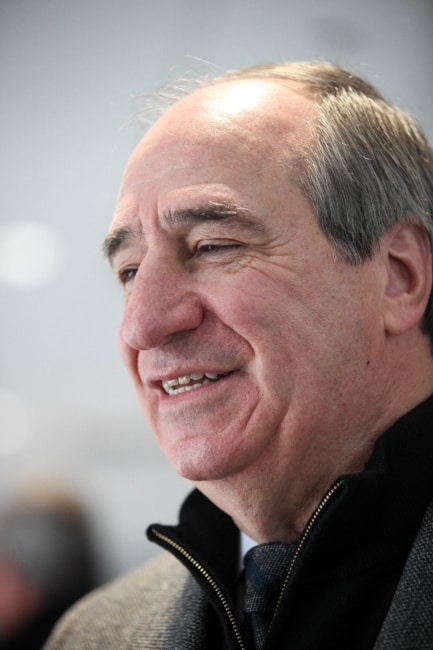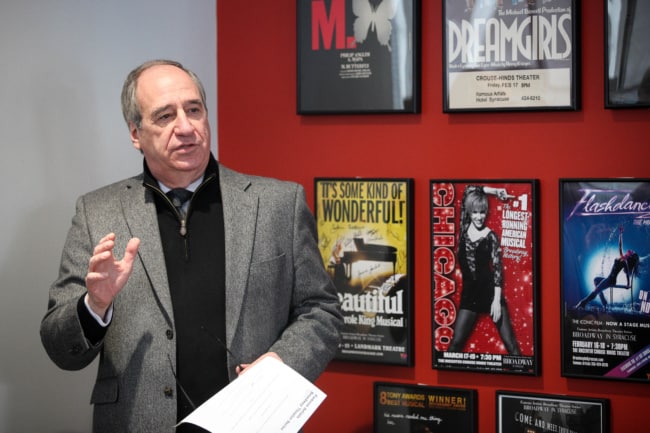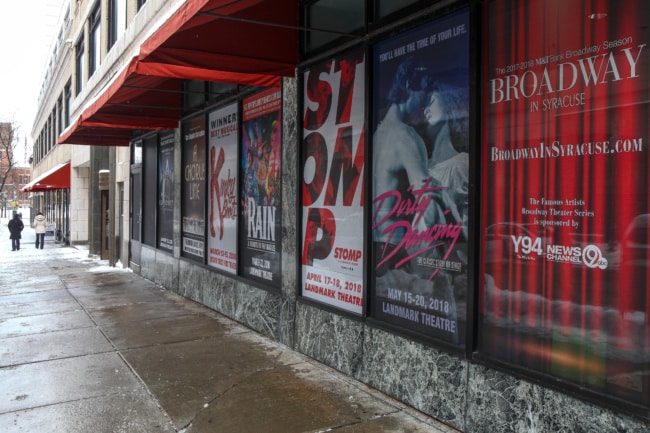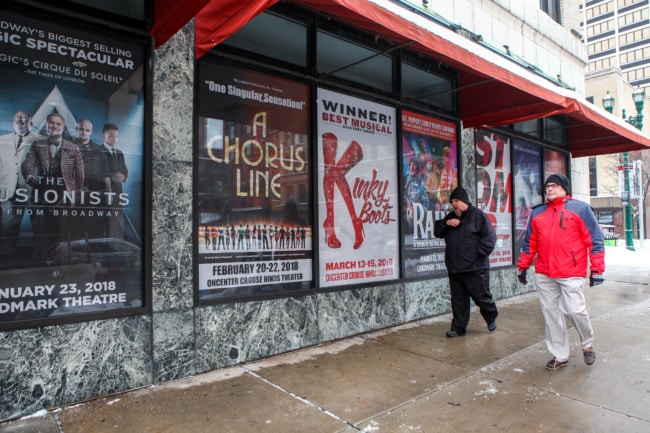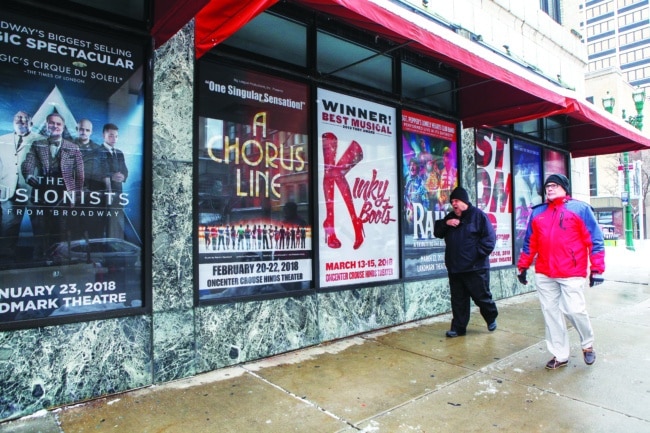 Continue Reading
comments