Business
Crop Circling: Cortland-area farm harvests hemp for health benefits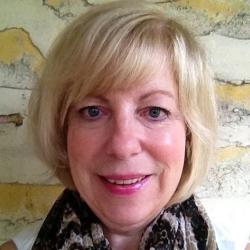 Main Street Farms and Head + heal aren't only helping people eat better; they're using hemp and CBD oil to make them feel better, too.
When Allan Gandelman launched Main Street Farms in 2011, his chief goal was to help people eat better. These days, he wants to help people feel better, too.
Last year, Gandelman and farm operations manager Karli Miller-Hornick partnered to form a new company, called Head + Heal, at the farm near Cortland. Their goal: Grow hemp and process it to make and sell CBD oil, which has gained fans in recent years for its health benefits and natural healing properties.
Last spring the Main Street Farms team planted several varieties of hemp on about 15 of the farm's 50 acres. They are one of the first farms in New York state licensed to grow and process hemp under the Industrial Hemp Research Pilot Program. Their first harvest is under way and will continue until the first frost. Next spring, they'll do it all over again.
"We look at it as diversifying the crops we grow," Gandelman says. "We look at hemp as part of our crop rotation and a way to diversify our income. This is like our 'value-added product.' We really wanted people to be able to buy something from 'seed to bottle' and trace the plant back to us and know that it's safe."
Hemp is a tall, leafy green cannabis plant that looks and smells like its cousin, marijuana. CBD is short for cannabinoid, a chemical compound found in cannabis. It is similar to THC (tetrahydrocannabinol), the primary psychoactive cannabinoid in cannabis. THC causes the "high" that's associated with marijuana. But CBD is not psychoactive.
For that reason, CBD has gained momentum in the world of health and wellness — and health and wellness products. CBD is believed to relieve pain, reduce stress, anxiety and depression, and promote an overall sense of wellbeing. It may reduce cancer symptoms and symptoms related to cancer treatment, alleviate acne and improve heart function and health. CBD can also be used to treat pain, inflammation and anxiety in pets.
CBD oil, or tincture, is made by drying the hemp plants, extracting the CBD and diluting it with an oil, such as coconut oil. It's dark brown and has an earthy flavor that for some is an acquired taste. Many people take it under the tongue, for quicker absorption. CBD is also added to salves, which can be applied to the skin to treat wounds and soothe muscle aches and pains. Head + Heal offers several of those, too.
Both Miller-Hornick and Gandelman have personal experience with CBD. Miller-Hornick says she uses the oil several times a day to help relieve anxiety. Gandelman started taking CBD oil several years ago when he developed Lyme disease and the debilitating symptoms that came with it: fatigue, insomnia, achy, stiff and swollen joints, and cognitive issues, including memory loss.
At the time, doctors suggested he begin a six-month round of antibiotics. Meanwhile, a friend had sent him some CBD oil. He started taking it regularly and found that it relieved his pain.
"I still take CBD oil three times a day," Gandelman says. "It really increases the quality of life for me."
There is a stigma that surrounds hemp and CBD. The most common questions people ask when they see CBD oil for sale at the Main Street Farms stall at the Central New York Regional Market on Saturdays are: Does it get you high? And do you need a prescription? The answer to both questions is no.
Response to the oil, available in two strengths (600 mg and 1,200 mg) has been overwhelmingly positive. "The response has blown our minds," Miller-Hornick says. "With no marketing whatsoever our sales at the farmers market have doubled every month. CBD has been an answer for many people. The testimonials we hear are really powerful."
Arleen Hyland lives near Rochester and manages the city's 311 Call Center, a busy workplace that can leave the nerves a bit jangled at times. After doing some research, she started taking a small amount of Head + Heal CBD several times a day and says it has a calming effect on her.
"I feel more relaxed. . .  it gives me a type of peace," she says. "Maybe it's my imagination, but I don't think so. It just gives me a sense of ease."
For those who are interested and have never tried CBD, Head + Heal recommends that people start with the 600 mg oil ($40 per bottle) and take a dropper-ful several times a day. Results are not the same in everyone. Gandelman and Miller-Hornick recommend that people finish a full bottle and evaluate how it's working before increasing dosage to the 1,200 mg oil ($70), if needed.
"There is no one product that works for everyone," Gandelman says. "The important thing is to take it consistently, finish the bottle and give it some time. In the grand scheme of things, it's a low-cost thing to add to your health regimen."
Head + Heal CBD products can be purchased at Green Planet Grocery, 3514 W. Genesee St.; Syracuse Cooperative Market, 618 Kensington Road; and the Local Food Market, 37 N. Main St., Cortland. They're also available online, and on Saturdays at the Main Street Farms stand at the Central New York Regional Market.
Margaret McCormick is a freelance writer and editor in Syracuse. She blogs about food at eatfirst.typepad.com. Follow her on Twitter, connect on Facebook or email her at [email protected]
comments