After the mass shooting Feb. 14 at Marjory Stoneman Douglas High School in Parkland, Fla., students nationwide have begun to speak out demanding change from legislatures.
Thousands protested in Florida that weekend. Student Emma Gonzalez, who has become a leader in the student-led movement, said they had strength in numbers and wanted to be heard, according to the Associated Press.
About 670 students walked out of a Texas high school on Feb. 21 chanting "no more violence," "never again" and "17" for the 17 students who were killed, the Texas Tribune reported. More than 500 walked out in other Texas-area high schools.
"We often see something like this happen but don't really see any of the actual victims talk," Aiden Smith, an 18-year-old student, told reporters. "This time around, all of their tweets and all of their messages have really reached other high school students, who now feel like they too have a voice."
Hundreds protested in a student-led rally on Feb. 25 in Indianapolis outside the Allen County Courthouse, according to The Journal Gazette. Freshman student organizer Brandon Blumenherst told reporters they were "sick and tired" of students losing their lives because of the government's inaction. Students at a Utah high school planned a silent protest to stand on their desks at 2:14 p.m. for three minutes until 2:17 p.m., honoring the date of the shooting and the 17 students killed, the AP stated.
Samantha Haviland, a survivor of the shooting at Columbine High School nearly two decades ago, now works as the director of counseling for Denver Public Schools.
"If I could talk to the Florida students, I would say: Don't let us get away with it again," she told the AP.
Time magazine compiled a list of student-led movements, including a national walkout scheduled for March 24.
---
Do you think students should exercise their right to protest when applicable?
Here are the results from last week's poll, which asked: Do you think legislation to create stricter gun laws is going down the right path to stem mass shootings in the United States?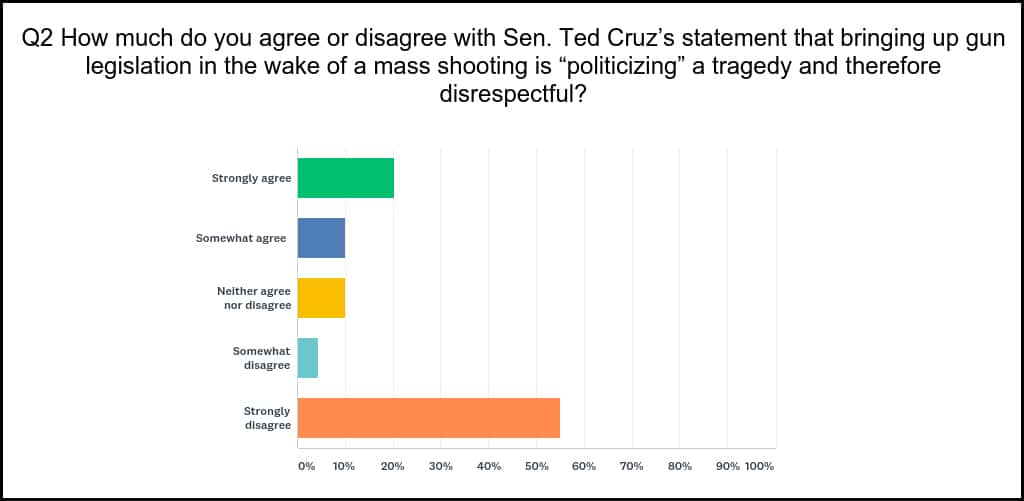 comments