On Friday, April 20, Sen. Chuck Schumer (D-N.Y.) introduced federal legislation that would decriminalize marijuana (it's currently in the same drug classification as heroin), according to NPR. The bill is packaged with more research on the drug's impact on public health, federal authority to regular commercial advertising of marijuana (similar to tobacco and alcohol) and the establishment of funding for certain marijuana businesses.
"If smoking marijuana doesn't hurt anybody else, why shouldn't we allow people to do it and not make it criminal?" Schumer told Vice News Tonight.
Thirty states and the District of Columbia have state-level laws legalizing marijuana in some form – like for medical use – and nine of those, plus D.C., have legalized marijuana for recreational purposes.
We're asking you: Do you think marijuana should be legalized for recreational use nationwide? Vote now and share your thoughts.
Here are the results of last week's poll, which discussed Kendrick Lamar's Pulitzer Prize win: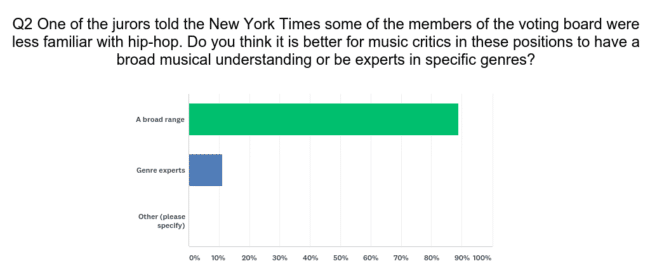 comments