Marc Forster's "Christopher Robin" is the latest Disney movie to hit the big screens, exploring what happens when children inevitably grow up and lose their kid-like wonder for the world. In its opening weekend, the movie made $25 million and was given about 6/10 stars on movie rating website Rotten Tomatoes – just above average.
Movie reviewers with Kids First! said it was surprisingly melancholy and made them tear up on more than one occasion, and one top critic on rotten tomatoes said: "this particular story comes at a time when the world at large needs a little more hope, a little more innocence and a lot more Pooh."
Will you be visiting the "silly ol' bear" in theaters, or is it not your pot of honey? Take the survey below:
Create your own user feedback survey
Can't see the survey? Click here to open the poll directly.
Here are the results to last week's poll, which discussed universal health care in the wake of Sen. Bernie Sanders making moves on his Medicare for All initiative: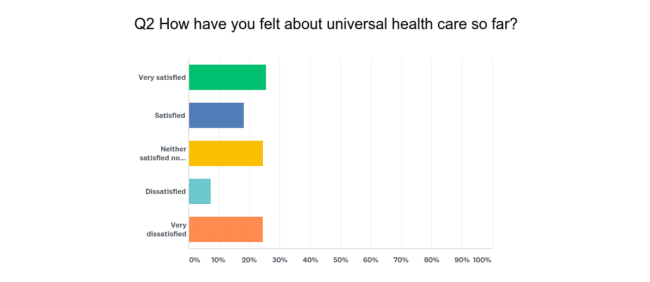 [fbcomments url="" width="100%" count="on"]