The SocietyGurl (Jamie Ann Owens) spends the day celebrating all things chocolate at local candy shops, pops into Laci's Tapas Bar for a cocktail and has a special giveaway for subscribers (see below)!
WATCH:
Chocolate Giveaway!
One lucky subscriber will win a $10 gift card to Lune Chocolat + $10 gift card Hercules Candy ($20 total).
To enter:
You must subscribe to The SocietyGurl on YouTube
CLICK HERE
and
Like The SocietyGurl on Facebook
CLICK HERE
One lucky winner will be announced Sunday February 15 via Facebook.
Thank you for subscribing + Good Luck!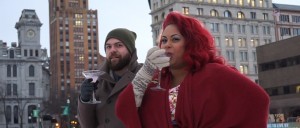 Don't Forget!
Join SocietyGurl and Michael John Heagerty of NOexcuses for a History, Culture, + Cocktails Tour – CLICK HERE FOR MORE INFO
[fbcomments url="" width="100%" count="on"]