Seasons change – and so do restaurant menus. Some restaurants make tweaks here and there to play up what's seasonal and local; others make more sweeping changes.
The Brewster Inn
, in Cazenovia, has done both.
Over the winter and into spring, inn owner Richard Hubbard, executive chef Jason Wright and other members of the culinary, hospitality and events teams took an in-depth look at the menu with an eye towards taking better advantage of local farms and locally sourced products and making it more appealing to a diversity of tastes — while at the same time highlighting creativity in the kitchen and the level of quality the country inn is known for.
In late May, Hubbard and Wright rolled out a new menu, the inn's first significant menu change in many years. Gone are the two separate fine dining and tavern menus. Taking their place is a single menu with more of a farm-to-table focus, including fresh herbs from the inn's own garden. The menu features full-size and and smaller plate portions and pricing, more than a dozen new starters and salads and even more emphasis on wild-caught and sustainable seafood.
Old favorites like the Brewster's 10-hour roasted French onion gratinee soup and tournedos of beef with burgundy cream sauce and Chantilly potatoes ($31 full entree/$18 small) are still there. Pasta options include house-made black truffle and Lively Run (Finger Lakes) goat cheese ravioli with porcini mushroom cream sauce and aged balsamic for $24/16.
"We're really using local when we can and the best of the world when we can," says Caitlin Gambee, marketing and public relations director for the inn.
How has the new menu been received?
"The response has really been incredible," Gambee says. "The owner, personally, is getting a lot of phone calls from people, telling him how much they like it."
The Brewster Inn, in a stately lakefront home that dates to 1890, is one of the most elegant restaurants in Central New York. It tends to be viewed as a special occasion place, Gambee says, where people have their wedding reception then return for anniversaries, or come for a birthday and perhaps don't come back until the next birthday. The goal, of course, is to draw more habitual diners.
As a companion to its award-winning wine list, the Brewster has introduced a new cocktail menu with martinis, Manhattans, a Moscow Mule and other trendy cocktails. The Brewster
Signature Martini features an infusion of vodka and cucumber, plus lime and mint simple syrups made with mint from the inn's garden.
Weekly specials make dining at the Brewster more affordable. On Tuesdays and Thursdays, customers can bring their own bottles of wine to the restaurant to enjoy with their meal, with no corkage fees. Wednesday is "50/50 Wine Night" — 50 wines from the inn's award-winning wine list are offered at half price. Monday is "Beer and Burger Night" — enjoy a draft beer and burger with your choice of regular or sweet potato fries for $14. There's even a fish fry on Fridays (takeout; 4 to 6 p.m.)
Gambee notes she had the Monday special as a tuna burger and beer recently. "That's a bargain," she says.
The Brewster Inn is at 6 Ledyard Ave., Cazenovia. Dinner is served 5 to 9 p.m. Monday to Sunday; brunch is served Sundays only, April to December. Lodging is available in both the main house and a carriage house. A small market in the inn's former gift shop features seafood and prepared food items, olive oil, local butter, cheeses, honey and other products. Information: Call 655-9232 or visit http://www.thebrewsterinn.com.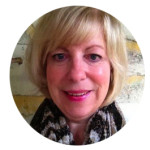 Margaret McCormick blogs about food at http://eatfirst.typepad.com. Follow her on Twitter at @mmccormickcny. Email her at 

[email protected]

.
[fbcomments url="" width="100%" count="on"]