Last September, Glen Zinszer and his team launched the social network for small businesses – Brazzlebox – from their offices in Franklin Square. Since then, they have grown to 9,000 users, almost double what they expected at this point. (Read the New Times article here.)
"Brazzlebox is where industry and community comradery and empowerment come together," explained Charlene Barkley, Director of Marketing for Brazzlebox, "[It's] an exclusive social network empowering the success and comradery of small businesses within their community and nationally in their industry."
The New Times caught up with Zinszer and the Brazzlebox team to ask them what advice they would give to other online entrepreneurs.
Advice for Online Entrepreneurs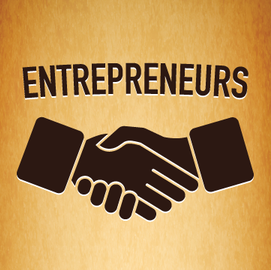 "Obviously, there's going to be a different strategy for every business," said Zinszer, "We are a small business social media so we couldn't start like Facebook or Twitter: you have to find the best way to reach your target market."
Zinszer and his team found a lot of their target audience acquisition naturally through existing small business network infostructure.
"Virality – how do you create that?" asked Zinszer, rhetorically, "Organic is really painful. One way is to build up on social media such as Facebook and Twitter: you have to spend a little money to get to your target market." First, of course, he said, "Identify your target market. They have to need your service product."
Money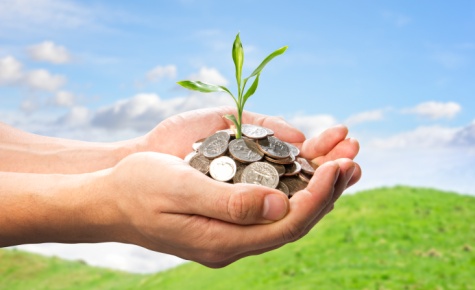 "Funding is tricky," said Zinszer. The question that looms over every entrepreneur is precisely, "How do I get money for my business?"
"You're going to have a hard time with banks because they get a million [startup pitches] a week and you don't have collateral," he said, "It's the friends and family route – count on those folks to push you ahead. And get as many irons in the fire as you can."
"I get asked all the time," said Zinszer, "'Where do you recommend I get a loan?' I really don't," he said. In addition to family and friends, he also cited crowdfunding websites such as Kickstarter.
Developing the Product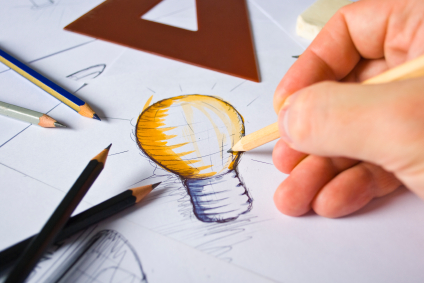 Developing a product, says Zinszer takes a great deal of "observation and focus."
"Observe your member base and come up with what they need. For instance, we go into a lot of small businesses and ask them, 'What do you want?' They are going to tell you want they want." Like Pinterest's creator, said Zinszer, he put his personal email out there and asked people for their honest feedback.
Brazzlebox is ready to exceed their 2015 goals and are constantly adding new inexpensive and free features to the website.
"Our goal is to release new features every 60-90 days to help small business," said Zinszer. They are increasing the staff – triple by year's end – adding sales people and UI and UX designers in house.
"We are growing more jobs in Syracuse," he said, "We are still a startup: we are earning revenue – not so much that it exceeds our expenses, but that is to be expected."
Overcoming Challenges
When asked how to overcome hurdles in a startup, Zinszer was very clear.
"Whatever it takes," he said, "You have to do whatever it takes to make sure your businesses are successful! You can go 99% and still fail."
Zinszer stated you always have to be prepared to adapt:
"If something is not working, an entrepreneur is going to think of a different way and start over again," he said. Also, he said, "An entrepreneur has to be able to work without getting paid for a while."
Zinszer has been working on Brazzlebox for over two and a half years.
"You have to make sure you have 'buy in,'" he said. Brazzlebox received "buy in" from national companies such as UPS and SBDC based on their concept.
Zinszer urged entrepreneurs to pay close attention to their own analytics, work with as many smart people they can, know their product inside and out, and identify what the existing industry failings are.
Sayrnna Servello, Social Media Manager and intern at Brazzlebox, is more than the typical "Advanced Achiever." Graduating from Bishop Grimes in 2011, she had her Bachelor's in Music Business from Full Sail University just two years later.
"Mentorships and internships are so important," she said, "There are a lot of things you can't do on your own. It's hard for kids coming out of college and so important to take internships."
Servello was fortunate, she said, to have a mentor who started their own sports clothing company.
"Work for companies doing what you want to do," she said.
"It's always nice to be with someone who's been in the game," picked up Zinszer.
"You can't fumble the ball at the one yard line at the end," he said, "Ask the Green Bay Packers. There's a 1% effort between success and failure."
Glen's first company, Eagle Claim Services, an insurance company, had no clients in his first eight months.
"I knew we had a good product," he said. Then, at the eleventh hour, a big client said "yes."
"It was big," said Zinszer, "A lot of money." Eagle Claim went from one to 35 clients in three years and $6 million dollars in revenue.
"It's the 100%," he said, "99% won't get you to the finish line."
Zinszer stated entrepreneurs must believe in their idea. "W.I.T. – whatever it takes!" he said.
"I've fallen on my knees twice, raised almost $1.5 million, and mostly local money," he said, "There were times when we went dry and I couldn't pay the developer. It's the typical fall down seven times, get up eight."
Zinszer setup a fake doctor's appointment so he could pitch the idea to his doctor.
"I went in with a fake cough," he said, "And got him to meet me that Friday at Panera Bread."
The doctor wrote him a check at the table, then called a friend who also wrote a check. "Boom – the company is back in business!"
"You just have to pick yourself up, dust yourself off, and keep going," he said.
"I love talking about it," said Zinszer, "Being a small business owner, the stress you put your family through is tough: you live a certain lifestyle but then go pursue your dream. You take a risk, but you're trying to get to your dream level of success."
"Be prepared to fail for sure," he said, "Know when it's time to stop: either to re-evaluate, fix it, or stop and try something new. Sometimes the right decision is the hardest decision; but you will get better as you continue."
Brazzlebox is launching into Canada, starting the first online small business showcase, and updating site design. They are increasing organically by 16% every week.
To find out more about Brazzlebox or sign up your small business, check out their website www.Brazzlebox.com.
***
You can follow Joe Cunningham on Twitter @Indianajoe77 or email him at [email protected].

comments