Each week we release the Top 5 Most Read Stories of the Week for the Syracuse New Times digital edition. This week our online readers focused on everything from Governor Cuomo to SU's Marching Band and some UFO sightings!  Starting with Number 5 –Click the title or the photo to read the story.
You can still find a fresh Syracuse New Times on stands every Wednesday!
Former Los Blancos guitarist Jose Alvarez takes home a GRAMMY Award!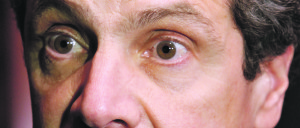 SANITY FAIR: The governor pushes millions toward needless stadiums and amphitheaters, instead of making education a priority.
#3) SU Marching Band Performs in Super Bowl Pre-Game Show
Two hundred Syracuse University students adorned in their best blue and orange will board four buses early Sunday morning, Feb. 2, and make the 245-mile trip from Syracuse to MetLife Stadium in East Rutherford, N.J..
Baldwinsville Theater Guild does justice to the musical blockbuster Les Miserables.
#1) NEW YORK STATE UFO SIGHTING TALLY FOR 2013
New York Skies explores UFO stories, legends and sightings from throughout New York State! This week at the number one spot with a tally of 2013 sightings!
Don't forget our Super Bowl Party at 2:00pm on Sunday – CLICK HERE 
Use Facebook to Comment on this Post