Here are the Top 5 Most Read Stories of the Week for the Syracuse New Times digital edition. This week our online readers focused on everything from Armory Square to Winter Farmer's Markets and some Vinyl Albums in between!  Starting with Number 5 – Click the title or the photo to read the story.
You can still find a fresh Syracuse New Times on stands every Wednesday!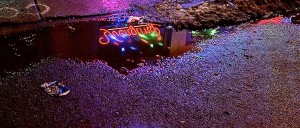 Syracuse New Times photographer Michael Davis recently pointed his camera lens at downtown Syracuse's Armory Square. Follow the link to see some selections!
The Syracuse New Times is the fourth oldest alternative weekly in the country. Here's the January 14th, 1971 installment of the New Times in it's entirety.
#3 Get Fresh at a Winter Farmer's Market
Syracuse New Times favorite foodie – Margaret McCormick explores where to "Get Fresh" during the winter months!
#2 The (Re)View from the Stage
Syracuse New Times Music writer and musician Jessica Novak shares her experience from the stage at Vinyl Albums Live IV.
#1 1947 UFO Wave – Did Syracuse University see them First?
Maybe there's some connection between the internet and UFO's or maybe folks really enjoy reading about UFO-logy, but regardless of the reasons – Cheryl Costa's blog 'New York Skies' once more blasts to the top of our weekly digital charts with a 1947 sighting at S.U.
Use Facebook to Comment on this Post