Though retro games are a thing of the past for many, fans continue to reach for them when a craving for nostalgia hits
Video games developers are constantly taking advantage of improving technology, resulting in today's multitude of technologically impressive games. However, many gaming enthusiasts look to the past for their entertainment, enjoying the games of decades gone by just as much as (if not more than) present day gaming. The question is, what gives these games their appeal when so many of them are unpolished compared to today's software?
Nintendo President Satori Iwata left behind a storied legacy before passing away at the age of 55
President of Nintendo Co., Ltd., Satoru Iwata, died Saturday from a bile duct tumor. Iwata had been battling the illness for several years. Nintendo issued a statement mourning the loss of Iwata and the temporary appointment of co-Representative Directors Shigeru Miyamoto and Genyo Takeda, both long-time developers at Nintendo. He succeeded the late Hiroshi Yamauchi after his retirement, and was the first executive to come from outside the Yamauchi family. Iwata was 55.
A collector's paradise is coming to the Regional Market
Enthusiasts and collectors of comics, figures, video games, trading cards and much more will descend upon the Regional Market on Sunday, July 12, 11 a.m. to 6 p.m., for Salt City Collect-A-Con. The event will feature vendors and guests from across the upstate area, as well as an array of video game tournaments.
New game Zero Escape 3: Zero Time Dilemma will make its debut next summer
After a months-long tease from localization studio Aksys Games, a third installment in Kotaro Uchikoshi's Zero Escape visual novel series will see a release on the Nintendo 3DS and Playstation Vita consoles next summer.
Ben Ingber introduces smartphone users to five sleek and user-friendly apps that are under the radar
In today's day and age of smartphones and tablets, it is all about the apps. There are apps for everything. From photo sharing, to shopping and even parking meters. Consumers today no longer want to log onto a mobile website, they want to download a company's app.
These are some of the games that have garnered attention for their rarity; hiking up their prices in the process
Collecting has become a prominent aspect of video gaming. Whether it's newcomers looking to find the games of yesteryear that they might have missed, or old timers trying to re-acquire their childhood favorites, demand for retro and nostalgic games has taken off. While you can find a stack of common Nintendo and Atari fare at just about any flea market or garage sale, some are more elusive. Here's a few rare and valuable games and the stories behind them.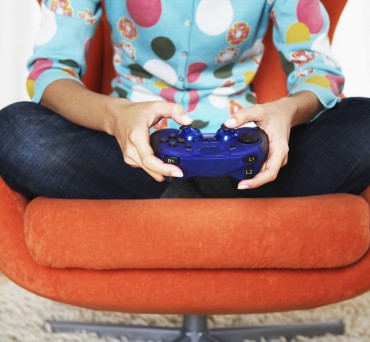 A rundown of some of the the most bizarre video and arcade games available
In the 40 some-odd years that video games have been around, some have been good, some have been bad and some have been just downright strange. Here's a brief look at a few strange games that are worth checking out, despite their weirdness (or because of it!):
New game releases and new features were discussed at this year's E3 gaming conference
Electronic Entertainment Expo, or E3 for short, is the annual video game industry trade show where companies make announcements about upcoming products and games. Here's a look at the best of what Microsoft, Sony and Nintendo had to offer.
New games were announced by gaming company Bethesda at the E3 conference in Los Angeles, CA on June 14.
Electronic Entertainment Expo, better known as E3, is currently taking place in Los Angeles, CA. For those not able to attend, videos of the conference, as well as streaming, will be available.
New Times tech writer Ben Ingber reviews Apple's World Wide Developer Conference
Apple kicked off its yearly World Wide Developer Conference (WWDC) on Monday, June 8 with its Developers keynote. The event goes until June 12 and is in its 26th year, which sees developers from 70 countries, with this year's conference including 350 student scholarship winners as well, according to the WWDC keynote presentation. Developers are offered over 100 learning sessions, along with over 150 labs. They will also have access to over 1,000 Apple Engineers who can help them with their apps and other software issues they may be having.