The future of digital advertising: Gilded Social creates instant social network displays.
An interview with Scott Friedberg, CEO and Founder of Gilded Social
David Armelino chronicles the year that was in smartphone, tablet and computer applications.
2014 was a great year for phone, tablet and computer applications; some adding to old favorites and others completely new and original. If you received a smartphone or tablet for the holidays, or are a longtime user, here are some apps that you may have missed that came out this past year.
What if you could create your own dream job? Chedy Hampson did.
Chedy Hampson has always been a huge fan of card games, his favorite being Magic: The Gathering. In the Magic gaming world, it's all about finding, trading and buying the right cards. Websites like eBay and Amazon helped gamers sell to other gamers, but the shopping experience was lacking: quality guarantees, fast delivery, easy shopping comparisons and buying assorted volumes was not on level. Hampson knew it could be; and niche gamer sites lacked the inventory.
The unveiling of Apple's latest and perhaps greatest mobile devices
They were not watching a Papal funeral, a Kardashian wedding, nor a royal christening; however, on Wednesday thousands upon thousands interrupted work, lunch, exercise and the regular rotary routines to huddle around an Apple device somewhere and look into a big tent.
Robin Williams, Guillermo Del Toro and XBox Exclusives!
After E3 and the other big Cons of the summer, video game news slows down a bit, but that's not to say that there is none. Here are a few of the biggest stories from the gaming world this week.
(Apps & Games) What can I play on your console?
To gamers, E3 is Christmas, and no one really knows if Mom and Dad reads your list until the day finally arrives. E3, Electronic Entertainment Expo, is the annual gathering of gaming industry professionals. For us plebeians, each conference is livestreamed on Youtube. The big three names in gaming: Sony, Microsoft and Nintendo each hold their biggest conferences of the year at E3.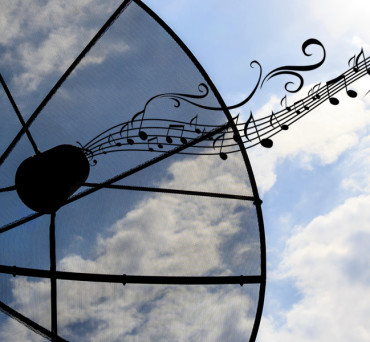 A breakdown of the best Internet music apps that are available.
With so many applications for mobile phones and computers these days, it's easy to lose track of what's out there, let alone which apps contain the best quality. Here you will find the top five internet music apps on the market and what makes them stand out from their competitors.
Tech News, Twitter, Movies and Favorites.
Hide your credit cards: here are a few things going on in the tech world. Heartbleed "It is the most serious security issue the connected world has ever seen and we will be discussing it for years to come," says Thomas Hart, Web Application Developer at Terakeet.
The smartphone is taking over the world
In olden days (1951), computers like the UNIVAC I could remember about 1,000 words at a time and sold for nearly one million dollars apiece (which is about a billion dollars these days).  Today the average smartphone goes for only 350 buckaroos.  Your typical handheld device contains more processing power than all the tech NASA used to put the first man on the moon.
Bad publicity for the Xbox wasn't played up by the media.
Last Friday (Nov. 22), the console wars began in earnest as Microsoft's Xbox One made its debut and, the company announced, sold 1 million units in less than 24 hours. So far, it sounds like the PlayStation 4's launch a week earlier.