These are some of the games that have garnered attention for their rarity; hiking up their prices in the process
Collecting has become a prominent aspect of video gaming. Whether it's newcomers looking to find the games of yesteryear that they might have missed, or old timers trying to re-acquire their childhood favorites, demand for retro and nostalgic games has taken off. While you can find a stack of common Nintendo and Atari fare at just about any flea market or garage sale, some are more elusive. Here's a few rare and valuable games and the stories behind them.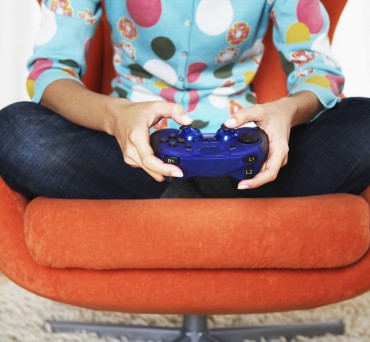 A rundown of some of the the most bizarre video and arcade games available
In the 40 some-odd years that video games have been around, some have been good, some have been bad and some have been just downright strange. Here's a brief look at a few strange games that are worth checking out, despite their weirdness (or because of it!):
Ben Ingber discusses Microsoft's newest innovations in Windows 10.
On July 29, 2015, Microsoft will release Windows 10. For free. Well, there is a catch. You must currently be running Windows 7 or Windows 8.1 and have to upgrade within the next year. However, this alone is a huge change of course for Microsoft, who typically charges around $120 for their latest operating system. Announced in January, Windows 10 will bring the features everyone loved in Windows 7 with the power and performance of Windows 8.1.
New game releases and new features were discussed at this year's E3 gaming conference
Electronic Entertainment Expo, or E3 for short, is the annual video game industry trade show where companies make announcements about upcoming products and games. Here's a look at the best of what Microsoft, Sony and Nintendo had to offer.
New games were announced by gaming company Bethesda at the E3 conference in Los Angeles, CA on June 14.
Electronic Entertainment Expo, better known as E3, is currently taking place in Los Angeles, CA. For those not able to attend, videos of the conference, as well as streaming, will be available.
New Times tech writer Ben Ingber reviews Apple's World Wide Developer Conference
Apple kicked off its yearly World Wide Developer Conference (WWDC) on Monday, June 8 with its Developers keynote. The event goes until June 12 and is in its 26th year, which sees developers from 70 countries, with this year's conference including 350 student scholarship winners as well, according to the WWDC keynote presentation. Developers are offered over 100 learning sessions, along with over 150 labs. They will also have access to over 1,000 Apple Engineers who can help them with their apps and other software issues they may be having.
"Fallout 4″ has finally been announced
After years of delay and uncertainty, "Fallout 4," the newest entry in the acclaimed post-apocalyptic role-playing game series, has finally been announced Wednesday.
GOG announced they're launching a public beta of 'Galaxy'
GOG.com is familiar to many PC gamers as a platform by which computer games both old and new can be purchased, free of DRM restrictions. But today, GOG announced they're launching a public beta of 'Galaxy,' a new content distribution client comparable to Valve's Steam and EA's Origin platform.
How to create modifications of games and share them with others
Valve Corporation, the company in charge of PC gaming content platform Steam, In cooperation with game developer Bethesda, introduced a new feature to the Steam Workshop: Paid Mods.
Listen to an interview with Jeannette Hanna
This week we have Jeannette Hanna of World of Cheddar. Hanna is a student at SU and specializes in interactive design exploring also virtual reality, augmented reality, and other new technology and media. Listen here for a really interesting and fun show.