David Armelino covers the New York training camp in Cortland and what to expect from them this season.
The city of Cortland is once again filled with excitement with the arrival of the New York Jets for their annual training camp at SUNY Cortland.
David Armelino's photo gallery from the 2014 New York Jets training camp in Cortland, NY.
See David Armelino's photos from the New York Jets training camp in Cortland.
Souza, 25, is the Triple-A Chiefs' best hitter (a .362 batting average with 15 home runs and 63 RBIs through July 19) and will likely make his major-league debut in September, if not sooner.
In his first regular-season game after deciding to devote his life to God, Syracuse Chiefs outfielder Steven Souza went 0-for-5 with three strikeouts for Single-A Hagerstown.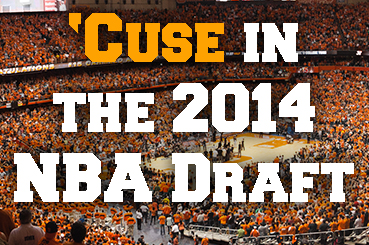 Syracuse's Senior forward CJ Fair, Sophomore forward Jerami Grant and Freshman guard Tyler Ennis make their way to the NBA in what promises to be one of the best drafts in years.
The 2014 NBA draft class promises to consist of the most talented group of players in recent years. Headlining the draft this year was Kansas forward Andrew Wiggins going number one to the Cleveland Cavaliers, Duke forward Jabari Parker, selected number two by the Milwaukee Bucks and Kansas forward/center Joel Embiid being picked up by the Philadelphia 76ers at number three.
New Times reporter Matt Michael recently caught up with Hill at NBT Bank Stadium to ask him about Auburn, his special 2014 season and – dare we say it – helping the Chiefs make the playoffs.
There are many reasons why the Syracuse Chiefs are in contention for their first playoff appearance since 1998, but none bigger than pitcher Taylor Hill.
(VIDEO) Brandon Massey discusses the Chiefs' "fan first" approach
The Syracuse Chiefs celebrated Armed Forces Night on Saturday May 17 at NBT Bank Stadium. Director of Group Sales and Promotions Brandon Massey spoke to the Syracuse New Times about the special evening and the Chiefs' "Fan First" approach.
Chiefs' Fans Get Free admission to the Hall of Fame Museum
It's only fitting that in a summer when the first former Syracuse Chief of the modern area will be inducted into the National Baseball Hall of Fame (Bobby Cox), Syracuse fans can use a ticket stub from a 2014 Chiefs game for free admission to the Hall of Fame Museum on Fridays through Sept. 5.
The South Buffalo Rugby Football Club (in black and green) defeated Lansdowne RFC, of The Bronx, 34-17 (above), to advance to the Empire Rugby Football Union Geographic Union Division III finals. There, the team lost to Old Blue RFC, of Manhattan, 42-10. The Empire RFU GU includes more than 100 men's and women's teams in New York, New Jersey and Connecticut. New Times photographer Michael Davis was there to capture some of the action.
"It's going to take a little while to get this thing right"
Jason Smorol left baseball, but baseball never left him.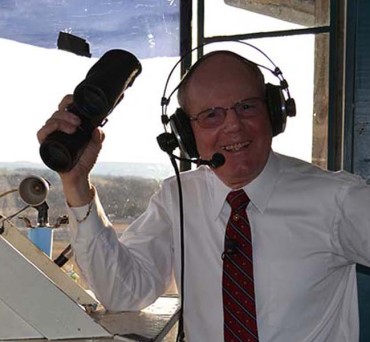 Veteran Vernon Downs announcer calls it a career
The 61st season of harness racing at Vernon Downs began with a twinge of sadness on April 11, the night that announcer Jim Moran called his final race after 50 years behind the microphone. The broadcast booth atop the grandstand felt more like a phone booth: Aside from Moran, 10 other people, a mix of area media reporters and family members, jammed the teensy space to capture this moment in the track's history.