Hoops coach Mike Wheeler leads OCC Lazer women to junior college tournament
Mike Wheeler never intended to become a basketball coach. Soccer was Wheeler's passion back in the day, when he was a three-sport athlete at Cicero-North Syracuse High School in the early 1990s. He went on to star at Monroe Community College in soccer, but his promising career ended after he broke his leg on a slide tackle.
Sackett Tract League has brought bowlers together for generations
Brian Langdon, of Syracuse, is the first to admit bowling isn't what it used to be. The 58-year-old bowler has seen the number of league bowlers slowly drop year after year and the neighborhood bowling centers Langdon grew up in like the Ukrainian Club on Wilbur Ave. no longer exist.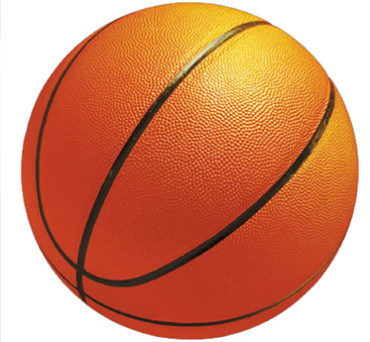 Baby Boomers Basketballers are ballin' on a different turf
When the Baby Boomers (over 40) Basketball League opened for its 16th season in November, a cloud of concern hung over a new location for the Sunday-afternoon games. Unable to broker an agreement between players and the administration at the Southwest Community Center over rental fees, the league was forced to relocate out of the neighborhood--way out of the neighborhood, to the gym at McChesney Park, on the city's far North Side.
Test your knowledge of S.U. Hoops!
In a rematch of one of the most nail biting games of 2013-14, the Syracuse Orange take on the Blue Devils at 7:00pm at the Cameron Indoor Stadium. We've compiled five questions to test your knowledge of S.U. Hoops history and tidbits to determine how Orange you really are!  If you're viewing from your desktop, you can share this page with your friends by clicking the Facebook or Twitter icons on the top right of this page.  #beatduke
Get off the couch! Hit the slopes!
So February is more than half over, it's winter break for many schools in the area, and the Winter Gods have provided some much-needed snow cover for us in CNY. Here's few suggestions at this point in the season. Try something different- be it ski area, downhill method or snow sport venue.
It's been a thrilling February, but will the Orange be good enough come March?
With a school-record 25 consecutive wins, the No. 1 ranking in the country and three of the most dramatic wins you'll ever see in a recent two-week span, the Syracuse University men's basketball team is on a roll unlike any other in the program's 114-year history.
Walking into a house, you'll always find the typical quirks that define the resident, such as posters, color schemes, photos, furniture and wall decorations. Walk into the Eastwood apartment of Bryce Moore and Rob Leffler, however, and you'll easily recognize what these guys are into. In fact, they'll probably ask you to take part in their very obvious hobby. Instead of ellipticals in their living room or a guitar sitting in the corner; they've got a climbing wall.
The epic SU-Duke game ushers a new college basketball rivalry
When 10-year-old Billy Pabst, of Scranton, Pa., received a ticket to the Duke-Syracuse University basketball game as a Christmas present, he said he "almost fainted."
A heart attack on a British Columbia mountain leads to quick response time by the resort's staff.
In the first renderings of this series, I suggested that the planning of at least one long "road trip" should start very early preseason. In my case, it started in the summer with the good guidance of the Onondaga Ski Club's trip committee. Destination: Whistler/Blackcomb, in British Columbia. This place has long been on my list to get to. I signed up, along with two friends and neighbors and accompanied 29 others from New York.