Music writer Jessica Novak on the Lakeview Amphitheater, a potential game-changer for local concerts and the New York State Fair
It's been a fast track for the new Lakeview Amphitheater. Since a $100 million pledge was announced to clean up the Onondaga Lake shores in January 2014 and plans for a 17,500-seat venue were shared in July 2014, it's been nonstop updates on the state of the site and anticipation of the acts. On Thursday, Sept. 3, 7:30 p.m., the theater will be put to the test when popular country star Miranda Lambert christens it with the first-ever performance.
Music will now be released globally on Fridays in an attempt to synchronize the industry
The International Federation of Phonographic Industries (IFPI) represents a $15 billion industry. It has approximately 1,300 member labels in 61 countries. As of July 10, the majority of those countries have agreed to release music at 1 a.m. local time on Fridays. The change is intended to synchronize the release date with when consumers have leisure time and to crack down on piracy.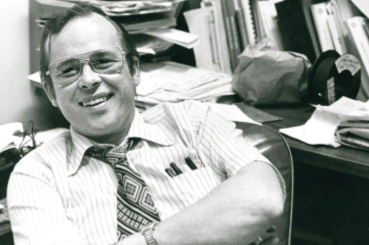 Andy Brigham leaves behind a legacy of reporting excellence
Andy Brigham, former investigative reporter par excellence, died July 27 at age 76. Brigham started his television career as a newshound with then-WHEN-Channel 5 (now WTVH) in 1966, eventually becoming the station's news director, a title he took with him when he moved to then-WIXT-Channel 9 (now WSYR) from 1979 to 1986.
Entertainment analyst Bill DeLapp previews this weekend's radio reunion for WOLF and WNDR
It doesn't take much when it comes to interviewing radio disc jockeys: Just plop a tape recorder in front of them and let the good times roll.
Haudenosaunee commitment to Native identity trumps chance to play in international lacrosse tournament
Haudenosaunee have traveled internationally on passports from their sovereign nation since 1977. But for the second time in five years, the United Kingdom has refused to admit a Haudenosaunee lacrosse team, preventing the players from competing in a game their ancestors created.
Green party candidate Frank Cetera looks to take over the 2nd District seat in the Syracuse Common Council
Green Party activist Ursula Rozum doesn't remember when she first heard it. Sometime during the two and a half campaigns she managed for Green perennial candidate Howie Hawkins, or her own congressional run in 2012, someone passed on word of the mythical prohibition on politics before Labor Day. But it has no reality for her this year as she serves as campaign manager for Frank Cetera, the Greens' 2nd District Common Council candidate.
The Syracuse New Times street painting festival will take place on Saturday, July 25
The AmeriCU Arts and Crafts Festival will take place Friday, July 24 through Sunday, July 26
The 45th annual AmeriCU Arts and Crafts Festival returns this weekend to downtown Syracuse's Columbus Circle and surrounding streets. Artists, live performers and food vendors from across the area and beyond will convene from Friday, July 24, through Sunday, July 26.
The Stage of Nations Blue Rain ECOfest will take place Friday, July 24 and Saturday, July 25 as part of Artsweek in Syracuse
The ecological-themed Stage of Nations Blue Rain ECOfest returns to Hanover Square, at the intersection of East Water and South Warren streets, on Friday, July 24, and Saturday, July 25, as part of the ArtsWeek festivities.
Music writer Jessica Novak reports on this weekend's Northeast Jazz and Wine Festival, which climaxes with Duke Robillard.
The 2015 edition of the Northeast Jazz and Wine Festival features much more than its name suggests. The event, first inaugurated as Jazz in the Square in 2002, has brought all types of jazz and soul to the stage. But this year's expanded fest will include a variety of vibrations with a trio of themed days: Funky Friday on July 24, Jazz Saturday on July 25 and Blues Sunday on July 26.