Join the elephant naming contest at Rosamond Gifford Zoo
A big bundle of joy was unveiled at the Rosamond Gifford Zoo on Tuesday, May 26. The baby elephant was born on Tuesday, May 12 after his mother - 18-year-old Mali - carried him for 642 days. The calf weighed 281 pounds and stands 36.1 inches tall, just over three feet at birth. He joins Mali and father - 17-year-old Doc - as one of the few third generation Asian elephants born in North America.
Remembering B.B. King, Kyle Shirley and Joe Galuski
Blues guitar legend B.B. King, 89, passed away on May 14 at his Las Vegas home. The musician was sidelined by health issues that started in October 2014, but just four months earlier he was rocking the rolling lawns at Onondaga Community College, site of the Syracuse M&T Jazz Fest. King lured more than 25,000 fans to his July 12 show to hear an evening of tunes performed on his beloved guitar Lucille. Jazz Fest founder Frank Malfitano contributed this remembrance:
An exchange with a "white" Syracuse policeman who, rightly and justifiably, pulled me over
Friends of Thea St. Omer, a local artist and filmmaker who passed away in her Armory Square loft in late March, will be gathering to see some of her films and paintings at the Palace Theater (2384 James Street) on Thursday May 28 from 7-10 p.m.. All are welcome to attend. This is a free event.
The petition has over 600 signatures of students, alumni and supporters.
With Le Moyne College's graduation just a few days away, seniors are calling for the removal of their commencement speaker. Cardinal Timothy Dolan is the Roman Catholic archbishop of the Archdiocese of New York, and is respected in the Catholic community. But he has a checkered past, including what students say is a questionable handling of clerical sexual abuse on his watch. The controversy has led to a dialogue that many find to be in the spirit of Le Moyne's motto: "Spirit. Inquiry. Leadership."
Empire Brewing Company expands in Cazenovia
Empire Brewing Company, alongside Empire State Development, were in Cazenovia on Friday, May 7, to break ground for the Empire Farmstead Brewery--a manufacturing and agri-tourism facility. Once construction is complete--slated for the fall of 2015--the facility is expected to become the largest farm brewery of its kind. The 28,000-square-foot facility is set to grow many of the ingredients for Empire's beer production and create 50 new jobs in Madison County.
Syracuse New Times wins awards
The Syracuse New Times, one of the oldest alternative weeklies in the United States, walked away with another cache of awards from the 37th annual Syracuse Press Club Awards and the New York Press Association "Better Newspaper Contest" for our coverage throughout 2014.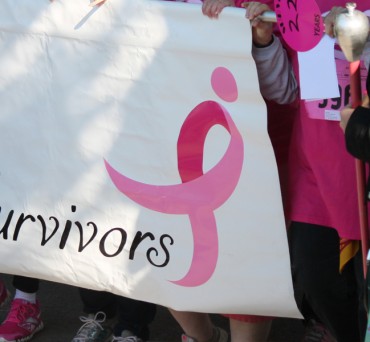 Race for the Cure on Saturday, May 16
Things have changed in the fight against breast cancer. Since 1980, the five-year relative survival rate for women diagnosed with breast cancer has gone from 74 percent to 99 percent. The way the world talks about and treats the disease has also changed, and organizations like Susan G. Komen for the Cure are at the front lines of the battle. However, that doesn't mean people like Kathy Caiello and Jon Selzer are losing steam.
Photos of a local march against police brutality
Members of the Southern Christian Leadership Conference, Syracuse Answer Coalition and THE General Body of Syracuse University marched across the city of Syracuse on Thursday April 30 protesting police brutality and to show their support for Freddie Grey, a 25-year-old African American who sustained spinal cord injuries while being taken into custody by the Baltimore Police Department.
Starting pay for the general election will be $190
The Onondaga County Board of Elections is looking for people to serve as election inspectors for Primary Day (Date TBA) and General Election Day (November 3).
Enter to WIN 4 tickets to see the Syracuse Chiefs, 4 tickets to Funny Bone Comedy Club and a $100 gift certificate to Phoebe's!
The Syracuse New Times wants to hear from you! Take our reader survey and be automatically entered to WIN a New Times Prize Pack: