(Sanity Fair) Alternative Weekly Seeks Office Manager and Sex Columnist.
In all the excitement over the recent launch of the redesigned Syracuse New Times, you might have missed the news that we are losing a valued member of our team. Christine Dolgos Scheuerman, our office manager, will be heading to North Carolina, leaving us to pick up the pieces and carry on. Before she goes, Christine will have the unenviable task of finding her own replacement. To that end, she has prepared a job description, which you can find in this issue or on our website. The job description reads in part:
(Sanity Fair) I'm feeling that freedom already.
At 12:22 p.m. on April 2, the U.S. Supreme Court handed down its latest decision regarding campaign finance, McCutcheon et al. v. Federal Election Commission, which changed the total amount you might be able to give to political campaign in a given campaign cycle.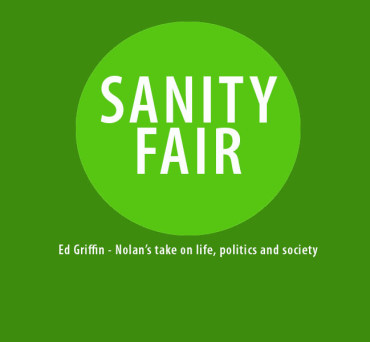 Last week, I had an interesting correspondence with an old friend named Chaz, a pastor in a Midwestern church that would be considered by most people to fall on the liberal side of most political issues. Chaz was writing about the decision by World Vision, the mammoth international charity organization best known for allowing kind-hearted First World folks to sponsor needy Third World children, to open employment to married same-sex couples.
(SANITY FAIR) Police chief, business leader push for pre-K spending
Usually when you see a business leader and a police chief standing up together at a news conference, the topic has something to do with crime. Maybe the cops are starting a community policing project in a shopping district, or the Chamber of Commerce is putting up money for surveillance cameras.
(SANITY FAIR) Campaign ads are not free speech; they are graffiti
Central New York is about to become the Crimean peninsula of congressional politics, a strategic morsel of territory significant only for its role in someone else's larger geopolitical game.
(SANITY FAIR) In Syracuse, gay fans have to endure taunts of religious bigots exercising their First Amendment rights to get to the Carrier Dome.
It seems that each time we trudge up the hill to a Syracuse University basketball game at the Carrier Dome, there is more than one nasty wind blowing. I don't mean the usual winter wind that slices at your face and turns the crowd into a huddled mass moving like hunting dogs with our faces pointed at the ground. That's a familiar force of nature; we just pull our hoods tighter and keep on climbing.
It isn't always endearing when Jim Boeheim has a temper tantrum.
It's a weird feeling to watch a grown man shrieking and hollering and swearing in front of millions of people, especially when you realize it's all about a game. And it's an even weirder feeling to be surrounded by thousands of adults enjoying the old man's tantrum.
The pieces fit together like an Olympic jigsaw puzzle
The sheer genius of it all. How could we have missed it?
It's hard to stomach a farm bill that also trims food stamp benefits.
This week, some good-hearted local folks will go through an annual and eye-opening exercise of trying to live for seven days on food stamps. Among the lessons that participants in what is called the "SNAP challenge" reliably learn is this: You can't live on food stamps.
The governor pushes millions toward needless stadiums and amphitheaters, instead of making education a priority.
Just one of the many maddening things about the ongoing drama over which corner of Onondaga County will be showered with Gov. Andrew Cuomo's benevolence is the very notion that the governor is the one doing the giving. We should remember that the chief executive is not giving us anything: It's our tax money, bonded money or both that has been in play all along, whether we are talking about a stadium at Kennedy Square or an amphitheater along the western shore of Onondaga Lake.