(Sanity Fair) Did you watch the Foley beheading video?
I did not view the nudie pics of Jennifer Lawrence online. I claim no moral superiority in relation to my digital abstinence. It was a busy week. It also helps when browsing the Web to have a general disdain for celebrity news — and a daughter in her early 20s.
That sound you just heard was the closing of the door on the comment period for the public to offer input on the future of Interstate 81.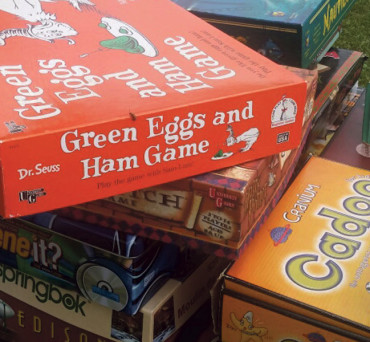 Garage sales are all about random.
Kids ran and played with dogs. Adults parked their cars halfway on the lawn. Late 1970's Stones tunes pumped out the windows. People who didn't know exactly what they were doing hung out with people they didn't know, for no good reason at all. There was rummaging, and browsing, and bargains to be had. It was one of those uniquely American events: the late summer garage sale.
(Sanity Fair) "No intelligence failure surrounding the Benghazi attacks"
You remember that moment. The first time you hold your baby in your arms. You pick up the little darling, gaze into his or her eyes, and say, "Someday you can help provide close air support for the Yazidis fleeing ISIS on Mount Sinjar."
Could the tunnel through Syracuse bridge the gap between Israelis and Palestinians?
Tunnel? Did somebody say tunnel?
Every once in a while, our cluelessness about our neighbors to the south erupts into full-scale engaged lunacy.
"The people of the United States will do anything for Latin America, except read about it."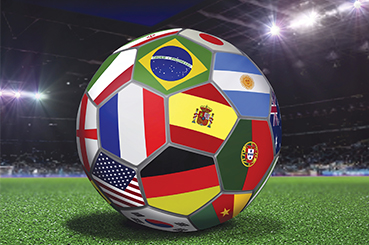 Senior writer Ed Griffin-Nolan compares two very different sports in this week's Sanity Fair.
It was crowded at Kitty Hoynes Irish pub on the afternoon that the U.S. was playing Germany in Brazil. In case you didn't hear, there is a tournament going on in Brazil for people who call soccer by its real name, fútbol, and which is keeping people away from their places of employment and driving them to drink in the middle of the work day. People like me, except most of them seem to understand the game a lot better than I do. I must confess that even after a few weeks of watching random games, I'm still not feeling the love.
Jack and Nolan Willis were born with a rare genetic disorder. They have been part of a team competing in athletic events to raise money and awareness for Duchenne muscular dystrophy, the as-yet incurable malady that limits their movement such that they need wheelchairs to get around.
It was a great day for democracy in Cazenovia on the Fourth of July. I had the chance to run around Cazenovia Lake with the Willis twins, two 12-year-old boys who were told earlier in the week that they couldn't be part of the race.
In summertime, it's easy to see why fracking is such a bad idea. When it's 20 degrees, fracking opponents will have to explain where in the world we will be getting the fuel we need to keep warm.
There is nothing like the sound of an overnight summertime rain tapping on the roof. After a beautiful sun-drenched weekend, you can lie in bed and listen to the raindrops pounding on the shingles and running off the sides of the house, recharging the gardens and refilling the water table and (assuming you remembered to close all the car windows) feel that all is right with the world. When all of this takes place while we're lying in bed, we don't lose out on a minute of enjoying our all-too-brief but spectacular summer.
The bicycles that the top-end athletes ride can cost as much as a small car.
This past weekend, if you were out in Jamesville or Pompey, you might have noticed some pretty fancy bicycles being driven at a high rate of speed through the hills. Those people were part of the Syracuse Ironman 70.3, an endurance event that combines a lake swim of 1.2 miles, a bike ride of 56 miles and then a half marathon run (that's 13.1 miles). The triathlon, in its fifth year, draws athletes from around the world.