Syracuse New Times photographer Michael Davis visited Onondaga Pool, where lifeguard training kicked off in preparation for those hot summer days.
Syracuse New Times photographer Michael Davis made a stop at Onondaga Pool where lifeguard training was in full swing in preparation for the first swim of the summer when local pools open their gates to the public. Burnet, Onondaga, Schiller and Thorndon Park Pools opened Monday. Kirk, Lincoln, McKinley and Wilson Park Pools will open on June 29.
Syracuse New times photographer Michael Davis photo gallery of Thorden Park rose garden
Syracuse New Times photographer Michael Davis took a recent trip to Thornden Park in Syracuse to capture the beauty that is the Thornden Park rose garden.
Michael Davis covers the Yellow Brick Road Casino opening in Chittenango.
The Oneida Indian Nation's newest attraction, Chittenango's Yellow Brick Road Casino, opened its doors and slot machines on June 2. Hundreds turned out to welcome the 60,000 square-foot Oz-themed venue, which even featured Nation Enterprises CEO Ray Hailbritter as a guest caller at the High Stakes Bingo Hall.
Michael David captures the essence of the Rosamond Gifford Zoo.
Syracuse New Times photographer Michael Davis took a trip to the Rosamond Gifford Zoo on May 26 to capture the newborn baby elephant and the crowd that came to see him. Check out the story here. Along the way, he snapped some other pictures around the rest of the zoo, showcasing what kinds of animals it has to offer.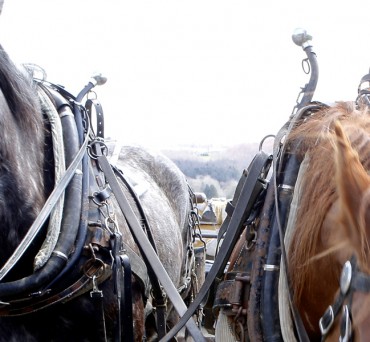 Draft Animal Practicum in Marathon
Traditionally, the men and women that used horses, mules and oxen to make over-the-road pickups and deliveries were called teamsters.
Photos of a local march against police brutality
Members of the Southern Christian Leadership Conference, Syracuse Answer Coalition and THE General Body of Syracuse University marched across the city of Syracuse on Thursday April 30 protesting police brutality and to show their support for Freddie Grey, a 25-year-old African American who sustained spinal cord injuries while being taken into custody by the Baltimore Police Department.
Photo Gallery of Opening Day at NBT Bank Stadium 2015
Syracuse New Times photographer Michael Davis captured the spirit of America's pastime on opening day at NBT Bank Stadium.
Photos from Battle of Arms III: Judgement Day
To read "Get a Grip" - the muscle-bound thrills of arm wrestling - CLICK HERE
Photos from The Underground Show at Marisa's Fortress of Beauty
The Underground Show took place on Friday April 10 at Marisa's Fortress of Beauty (220 Walton St.) as part of Syracuse Fashion Week.
(Photos) Billy Joel in photos 1990 – 1998
Billy Joel performed at the Carrier Dome on March 20, 2015, marking his seventh performance in Central New York.