Will a new code of conduct help?
Safety in the Schools Teachers and parents have been talking with writer Ed Griffin-Nolan about the state of Syracuse's schools. One question: Even if the number of violent incidents is stable, are they getting worse?
Nuns based on Syracuse's North Side help children in Kenya.
Helping the children The Sisters of St. Francis of the Neumann Communities, based on Syracuse's North Side, recently offered to help immigrant children detained at the southern border as they seek asylum in the United States. Writer Toni Guidice examines the order's dedication to help children elsewhere in the world. (Reporter's note: The recent offer by the Sisters of St. Francis of the Neumann Communities to house undocumented immigrant children did not surprise me. In March, I had the opportunity to spend time with two Franciscan nuns who run a primary school and trade school in Timau, Kenya. When there is need, the sisters step up and step in. They are making a difference for children around the world.)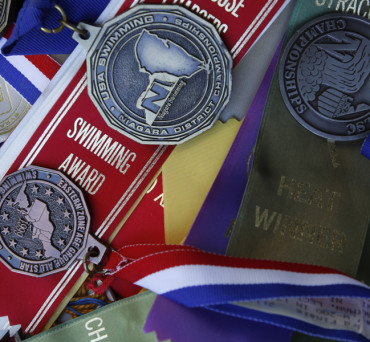 Lectie Altman strives to be a world-class triathlete.
One if by land, Two if by sea… Three if by bike.
There's a tracker that's virtually impossible to block
Meet the Online Tracking Device that is Virtually Impossible to Block ProPublica reporter Julia Angwin has been tracking the trackers that collect information about you online. Here is her latest report.
He pledged to change campaign finance rules, but he's the biggest beneficiary of the status quo.
Gov. Andrew Cuomo has reaped more than $6 million in campaign contributions from rules he vowed to change. ProPublica reporter Theodoric Meyer takes a look at the governor and the law.
An exclusive interview with Trombone Shorty, appearing at Jazz Fest
From Obama to OCC The 2014 M&T Jazz Fest brings Trombone Shorty, a White House guest more than once, to the stage this weekend. He shares a few exclusive words with Jessica Novak and The Syracuse New Times.
Student-athlete Wendall Williams talks about the moment the light went on.
"I hear you're not in school. We need to talk." Wendall Williams stopped pursuing his dreams until his mother called Will Dowdell to help bring him back on course. Reporter Ed Griffin-Nolan tells their story.
In subsequent months, the New Times has been examining the links between SAS and the Gülen movement. The results of our reporting appear below.
A Turkish religious and social movement is behind one of the best schools in Syracuse.
Thousands of Central New Yorkers come out during racing season, weather permitting, to watch the competition on local paved and dirt tracks. The tracks represented on these pages are Brewerton Speedway, Oswego Speedway and Utica-Rome Speedway.
Once-rare drug becomes more common and spreads into the suburbs.