Michelle Malia profiles local photographer David Broda, who collects records, remembers the past, and embraces change
Sporting a purple polka-dotted smoking jacket, David Broda leaned and rocked to the beat of St. Germain's "Rose Rouge," playing on his classic 1200 Technics turntable. The sound system projected the jazz tune with booming clarity through his garage-converted-record-collection-shrine off his Jamesville home, a space he calls Funky Butt Hall.
Music writer Jessica Novak on the success of L.R.S. Records
Mark Turley started playing in bands while at Cicero-North Syracuse High School. He studied sound recording and production at SUNY Binghamton and interned with Ulf Oesterle at Aux Records in Syracuse. Yet starting his own record label still seemed like an elusive dream when he graduated in 2007.
Bill DeLapp interviews the voice of SpongeBob, Tom Kenny
Cartoon voice Tom Kenny discusses the new SpongeBob movie, memories of East Syracuse and more with entertainment analyst Bill DeLapp
Everson Museum's New Executive Director Elizabeth Dunbar wants to fully explore and showcase its permanent collection
Arts writer Carl Mellor reveals executive director Elizabeth Dunbar's plans to explore the Everson Museum's vast collection of works
Stage critic James MacKillop previews the upcoming A Little Night Music, as Syracuse Opera sends in the clowns
Some Stephen Sondheim shows, like A Funny Thing Happened on the Way to the Forum and Sweeney Todd: The Demon Barber of Fleet Street, thrive while remaining faithful to their original conceptions. A Little Night Music, however, to be produced by Syracuse Opera over the first two February weekends, lends itself generously to reinterpretation.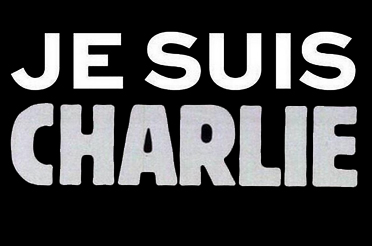 Covers from Charlie Hebdo
This week, the New Times republishes covers from Charlie Hebdo, a French satirical magazine that was the target of a massacre by Islamic terrorists. Editor-in-chief Larry Dietrich explains why.
Funk n Waffles Moves Downtown
Funk n Waffles Moves Downtown Jessica Novak talks with Adam Gold about the expansion of Funk n Waffles downtown from University Hill
Behind the scenes at Syracuse Stage
Syracuse Stage's production of Hairspray is set in Baltimore in the 1960s. Reporter Blair Sylvester spoke with the costume designers and wig designer about the work that goes into setting the stage.
Anti-drone activists explain why they rally and, sometimes, go to jail
Nojaim's market sticks with its Near West Side customers
Social scientists say one of the difficulties for the urban poor is the "food desert" — the scarcity of choices in the city. Reporter Ed Griffin-Nolan looks at how Nojaim's market changes with the times.