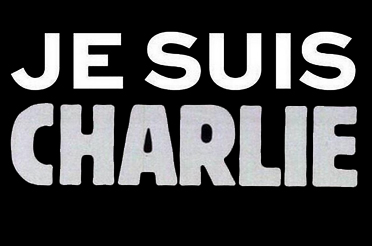 Covers from Charlie Hebdo
This week, the New Times republishes covers from Charlie Hebdo, a French satirical magazine that was the target of a massacre by Islamic terrorists. Editor-in-chief Larry Dietrich explains why.
Funk n Waffles Moves Downtown
Funk n Waffles Moves Downtown Jessica Novak talks with Adam Gold about the expansion of Funk n Waffles downtown from University Hill
Behind the scenes at Syracuse Stage
Syracuse Stage's production of Hairspray is set in Baltimore in the 1960s. Reporter Blair Sylvester spoke with the costume designers and wig designer about the work that goes into setting the stage.
Anti-drone activists explain why they rally and, sometimes, go to jail
Nojaim's market sticks with its Near West Side customers
Social scientists say one of the difficulties for the urban poor is the "food desert" — the scarcity of choices in the city. Reporter Ed Griffin-Nolan looks at how Nojaim's market changes with the times.
Food writer Margaret McCormick offers her annual ideas for interesting, unusual things to give for the holidays
When it comes to gifts of local food, Kate Gillen, owner and operator of Sampling Syracuse Food Tours (www.syracusefoodtours.com) has several favorites.
Four stage events to put on your calendar
Talent Scouting with Carrie Lazarus Music writer Jessica Novak uncovers the good news behind the Channel 9 anchor's Extraordinary passion project
The news that didn't make the news
Ocean acidification tops the list of important stories ignored by mainstream media.
Surprises and sentiment dominate the 10th annual SALT Awards, and stage critic James MacKillop covered it all from the balcony
Streamlining kept the 10th annual Syracuse New Times Syracuse Area Live Theater (SALT) Awards under two hours, but still packed in more gags, skits and episodes than ever. The event was held Sunday, Oct. 26, at Syracuse Stage, on the set of the current production of August Wilson's The Piano Lesson.
He's homeless, and many people pass as if he were invisible