Jeff Kramer gives his own 'Best of Syracuse' Awards
Before we get to my personal Best of Syracuse list, a heartfelt congratulations to Sean Kirst of the Post-Standard. Sean was named "Best Columnist" as voted on by Syracuse New Times readers.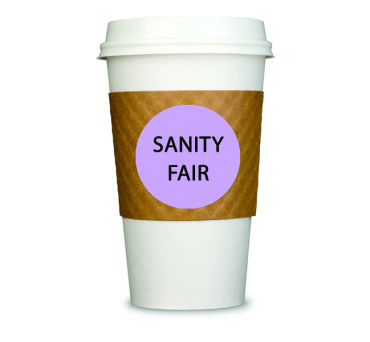 Will we run out of targets?
If you are growing weary of my taking up this space to once again write about Syria and the War on Beheadings, you can blame the check-engine light on my wife's Subaru.
These efforts in Syracuse reflect a national interest in solar energy.
More than 80 people filled the foldout chairs in Natur-Tyme's Community Room on a Saturday in September for Solarize Syracuse's standing-room-only Last Chance Workshop. The 90-minute meeting wrapped up the campaign's nine-presentation run, which taught attendees about renewable energy's benefits, the process of installing panels and the environmental and economic impacts of going solar.
(Campbell Conversations) Poverty in the Syracuse region
In a continuation of the Campbell Conversations' series on poverty, this interview focuses on adult literacy. Peter Waite is the executive vice president of ProLiteracy, an international literacy organization in Syracuse. Marsha Tait is executive director of Literacy CNY, a local literacy organization offering services and expertise. Both have headed the National Coalition for Literacy.
Your weekly re-cap of weird and funny news from around the nation.
Curses, Foiled Again When a man pulled a gun on a bank teller in Pompano Beach, Fla., she rejected his demand for money and simply walked away from her bulletproof window. The robber fled empty-handed but left behind his holdup note, written on the back of an online job application with a user name and password belonging to Felipe Cruz, 39. "The robber has given us a clue," FBI agent Michael Leverock said after investigators matched fingerprints on the note with Cruz's. "He probably should have continued looking for honest work." (South Florida Sun Sentinel)
Best of Syracuse® is a reader-generated poll trademarked by the Syracuse New Times. Each year, we ask our readers to nominate in seven categories: Metro Living, Sports & Leisure, Love & Sex, Going Shopping, Food & Drink, Arts & Entertainment and Family (formerly the Besties Awards from our sister publication, Family Times).
Monday's Dedication Ceremony Schedule of Events
If you've ever wanted to see Oprah, here's your chance. Winfrey will serve as a special guest as part of Newhouse's Studio and Innovation Center's dedication on Sept. 29. Unfortunately, free tickets that were made available to SU students have sold out. The program, which will also include remarks from Newhouse Dean Lorraine Branham and SU Chancellor Kent Syverud, will be broadcast to TV screens throughout the Student Center and the Newhouse School as well as computers with a Syracuse University IP address.
Each week, we tally the numbers to bring you the Top 5 Most Read Stories of the Week on SyracuseNewTimes.com.
"Thousands of homosexuals are content with who they are."
Syracuse University students led an impromptu protest against homophobic messages on campus Wednesday. Jim Deferio, a Syracuse resident and devout Christian, carrying a 10-foot sign that claimed, "Thousands of Ex-Homosexuals Have Experienced the Life-Changing Love of Jesus Christ" stood on Waverly Avenue next to the Schine Student Center. In a tan baseball cap that read, "I love Jesus," he said into a microphone that homosexual people are "sinners" and "need help from Jesus Christ."
Climbing the greased pole at the Jordan Fall Festival
The 68th Jordan Fall Festival took place Sept. 19 - 21 in the Village of Jordan, New York. A popular feature of the festival is the greased pole climbing competition, where contestants slip and slide their way to the top of a greasy pole.