Reigning as the top party school comes at a cost.
A group of Syracuse University and SUNY-ESF students have created a public art installation of Solo cups to address the environmental effects of waste and party culture in Syracuse.
Each week, we tally our numbers to bring you the Top 5 Most Read Stories of the Week on SyracuseNewTimes.com.
Sixth Annual Salt Market to Showcase Artist's Work this Saturday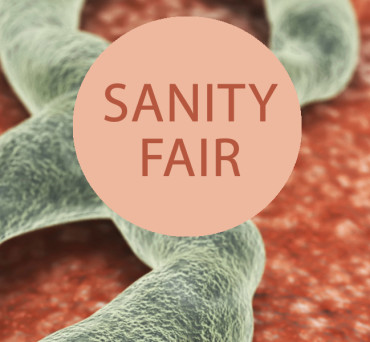 Ebola hemorrhagic fever doesn't have a name or a face that we can relate to, or at least it didn't until Thomas Duncan died Oct. 1 in Texas days after flying in from Liberia. It is believed that Duncan contracted the virus while performing an act of kindness: helping a pregnant 19-year-old woman into a cab so that she could get to a hospital.
Kurt Kramer MAY 9, 1928 – AUG. 28, 2014
Kurt Kramer, a dispenser of kitchen table wisdom whose wisecracking style possibly influenced this columnist, has died at 86 following a stubborn battle with every disease known to Western medicine. His memorial was Saturday in Seattle.
"I am troubled seeing SU's center being disbanded"
Laura Gray-Rosendale, a Syracuse University graduate who wrote a memoir about her 1988 rape while she was a student, said she's concerned that SU has closed its Advocacy Center.
Players fought their "butts" off against No. 1 Florida State
As promised by head coach Scott Shafer, the Syracuse University football players fought their "butts" off against No. 1 Florida State Saturday, Oct. 11,  and held their own in a 38-20 loss at the Carrier Dome.
The first American amateur woman out of the water at Kona
Question: Who is Miranda Carfrae?
The two candidates running for Onondaga County sheriff
This week's Campbell Conversation is with the two candidates running for Onondaga County sheriff, Democrat Toby Shelley and Republican Gene Conway. Shelley has had a long career with the Air Force and the National Guard and worked in the Onondaga County Sheriff's Department for 17 years. He runs a family farm and an excavation business in Otisco. Conway is the DeWitt police chief. He worked in the Sheriff's Department for 24 years and retired as captain of criminal investigations.
Best of Syracuse 2014 Winner Photos
On Wednesday October 8, the Syracuse New Times invited the 2014 Best of Syracuse® winners to the Hank Sauer Room at NBT Bank Stadium for a Best of Syracuse soiree!