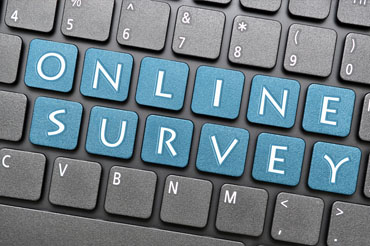 Enter to WIN 4 tickets to see the Syracuse Chiefs, 4 tickets to Funny Bone Comedy Club and a $100 gift certificate to Phoebe's!
The Syracuse New Times wants to hear from you! Take our reader survey and be automatically entered to WIN a New Times Prize Pack:
Whoever picks the winning bracket wins $25
Yes, Syracuse, there is an NCAA tournament. Sensing a void in the calendar, I've assembled a bracket featuring the best of the worst misconduct spotlighted in the NCAA Infractions Report. Just like the real Selection Committee, I agonized over the seedings. Where, for example, to place violations related to the phony internship — in the YMCA or in Academic Shenanigans regional?
Many teachers say it has never been this bad before.
For a long time, I have been quite certain that I would be an excellent teacher. For about 45 minutes. After that, I would be a felon.
Weedsport-bred violinist Bridgid Bibbens displays her music gifts during her homecoming week
Bridgid Bibbens is one of the most sought-after violinists in the United States. She plays a bright pink, seven-string, fretted electric violin,  yet is also completely proficient in classical music. She's been written about in Guitar World, is in high demand as a studio musician and has performed with artists spanning Christina Aguilera to Mary J. Blige to Jay-Z.
Your weekly recap of weird and funny news
Curses, Foiled Again Police thought Luis Moreno Jr., 26, was driving solo in a carpool lane in Fort Lee. N.J., but when they stopped him, he showed he was legal by pointing out two men in the back of the SUV. The men said they were kidnap victims. Moreno tried to flee, but rush-hour traffic stalled his getaway, and he was arrested. (New York Daily News)
Starting Point is a note from our publisher
Jeff Kramer is at it again on page 9 with his own version of March Madness.  In his tongue and cheek way he has assembled the most egregious accusations against the Syracuse Athletic Programs into a concise bracket of competitively seeded "Violations." Reading them all together it is easy to see why compiling this list took 8 years to assemble (from data and information voluntarily submitted by Syracuse University). Way to go NCAA, you demonstrated the ability to graduate from Detective Dick's School of Criminology with honors, I hope you didn't have to ask a professor for a review of any of the grades to improve your class standing.
Every Sunday, we tally our analytics to give you the Top 5 most read stories of the week on Syracusenewtimes.com.
(Photos) Billy Joel in photos 1990 – 1998
Billy Joel performed at the Carrier Dome on March 20, 2015, marking his seventh performance in Central New York.
Vera House leads the local White Ribbon Campaign.
White Ribbon Campaign A wintry first day of spring didn't stop approximately 300 people who participated in the "kick-off walk" for Vera House's 21st Annual White Ribbon Campaign on March 20 in downtown Syracuse.
Which saint is doing the better job this year?
St. Patrick, whose feast day we celebrate this week with corned beef, parades and the occasional malted beverage, is the patron saint of Ireland, New York City, and the African nation of Nigeria. He is also claimed by Catholics to be the patron saint of engineers. So to all my Nigerian-Irish engineer friends, this is your day to rock. St. Patrick has your back.