April is Cancer Control Month.
When it comes to cancer prevention, we all have choices. Some will increase a person's risk factors; others will make someone less likely to face a battle with cancer.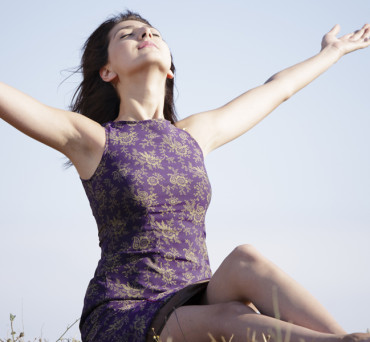 I'm a big fan of getting a big bang for your wellness buck. Actually, free is even better. I don't want to have to buy special outfits or special multi-mode timekeeping devices to do it. My experience is that if the activity is too hard, too expensive, too inconvenient or just too time-consuming, I'll do it once or twice and then go back to walking the dogs as my primary wellness activity.
Whether you're a touchy-feely person or not.
Love can make us feel stressed out and stress free. Time seems to be the key factor. The first moments of falling love can be delightful and stressful in the same moment. It can even keep us up at night and make it difficult to concentrate.
As a plant-based food, nuts are rich in antioxidant, anti-inflammatory and anti-cancer effects.
There was a new nutcracker under the Christmas tree this year. Not the wooden soldier variety that decorates a mantel. Rather, the real nut-cracking kind, along with the requisite bag of assorted walnuts, almonds, pecans, hazelnuts and those wonderfully challenging Brazil nuts.
There is much to enjoy as the midwinter weather hangs on.
The holiday season has come and gone, and with spring more than two months away, it's far too easy to let frigid temperatures, less-than-ideal driving conditions and snow-covered driveways and sidewalks bring one down with a case of the midwinter blues. Sure, some people eagerly embrace the frosty conditions and the opportunities such conditions offer: Skiing (cross country and/or downhill), snowmobiling and ice fishing immediately spring to mind. Yet others, such as myself, are more inclined to hunker down, preferably indoors, with a cup of hot chocolate, a warm blanket and a good book.
Smell can be the most evocative of the senses, especially during the holidays
Grandma's cookie recipe is baking in ovens all over Central New York. Evergreen boughs or whole trees go in houses. Maybe you make a fire in the fireplace or burn scented candles. However you celebrate the holidays, chances are the scents of the season will bring a flashback of emotions and memories.
November is American Diabetes Month
It's very likely that you know someone who has diabetes or is at risk for the disease.
Minding the kids isn't that much different between human and elephant families
What do female elephants and humans who practice mindful parenting have in common?
Genes alone don't determine your fate
Do we make genes our scapegoats? How often have you heard someone say, "I'll probably get (fill in the blank disease) because it's in my genes." This thinking is understandable, but there is more to the story.
Partnering people and pets can lead to better lives for both
Who can make a positive difference in your life every day, listen without interrupting, read your emotions but not need to talk about them, greet you with equal enthusiasm at the beginning and end of the day, keep you active and engaged, make you laugh and play, and love you unconditionally? If you are lucky enough to be an animal's companion (sounds nicer than owner), you know the answer.