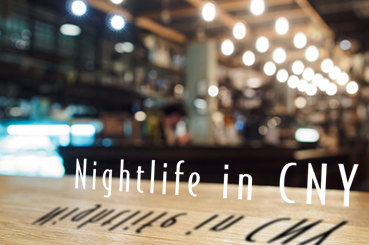 Ice Cream Social delivers a fresh alternative to the Syracuse nightlife scene
A new twist on nightlife will be unfolding at The York this Sunday evening, Sept. 20. Ice Cream Social, a small group of local professionals, will be throwing its first cocktail tournament, Craft Cocktail Battle, to celebrate an evolving nightlife in Downtown Syracuse. Chris Bily and chef Anthony Donofrio, of Modern Malt; Chris Fowler, of Syracuse First; Scott Friedberg, of Gilded Social; and Eric Hinman, of Urban Life Athletics make up the team to encourage a new way of thinking and respecting the atmosphere of the upstate city.
Empire Brewery launches new beer
I attended a press conference on Tuesday Feb. 10 where Empire Brewing Company owner, Dave Katleski, announced the launch of a new beer based on using Chinese black tea as an ingredient.
Looking for the perfect cocktail to impress your guests during the holidays?
With the holiday season upon us, add some extra spirit to your festivities. Here are seven unique cocktail recipes from days of yore, with a holiday twist.
Learn how to make a key lime pie martini