2007 – 2014 via Google Maps
Google Maps/StreetView has taken several rides through Syracuse snapping pictures of our region since 2007. With the release of a "Time Machine" feature added to the service in the past year, we are able to identify and compare local areas that have seen some big changes between 2007 and 2014. //
(Advertorial) What to do for best success in our wintery landscape.
Another kind of Christmas miracle
Fitting an 8-foot-tall Christmas tree into a small apartment would be another kind of Christmas miracle.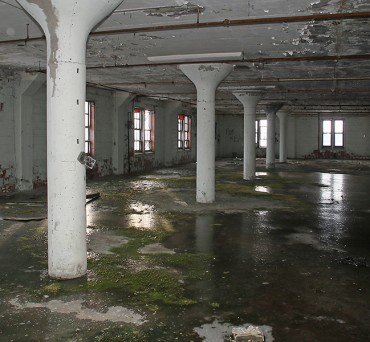 The historic C.G. Meaker Food Co. warehouse
The first time he walked into the historic C.G. Meaker Food Co. warehouse at 538 Erie Blvd. W., Luke Esposito saw the building's potential.
(Living Space) Clocks found in local stores for collecting or for home decorating
Daylight Saving Time is no more, for now. Sunday, U.S. clocks moved one hour back, returning to Eastern Standard Time until March 8.
Brick walls and wood ceilings.
One of Solon Quinn's favorite things about his Nettleton Commons apartment is the light.
(Living Space) A four-story former warehouse transformed by the Near Westside Initiative
He read an advertisement on Craigslist for a live/work space near Armory Square, in the former Lincoln Supply warehouse, 109 Otisco St.
The former E.M. O'Donnell Building has 75 apartments.
College students — nearly 35,000 of them— are back in town.
Four acres, 21 chickens, 12 goats and 50,000 bees
Two Syracuse residents recently moved to a farm in Oswego County and are trying to make a go of it. Writer Margaret McCormick talked with them about why they would do such a thing, the challenges and the satisfactions.
443 S. Warren St. overlooks Columbus Circle
Attorneys Tom and Julie Cerio believe densely built South Warren Street is the next step in downtown living.