Singles Mingle and Wine Tasting at Vinomania
When you think wine pairing, you probably think about wine and cheese, wine and chocolate and, well, wine and every kind of food. Gary Decker thinks about those things, too. But lately, he's been thinking about the pairing of wine and local singles.
Joe Borio, host of Cooking Italian with Joe shares one of his favorite recipes and most delicious cheeseburgers, The "Goombah" Cheeseburger. Your family and friends will love this simple and easy recipe that can be made anytime and goes with any occasion.
Empire Brewing Company expands in Cazenovia
Empire Brewing Company, alongside Empire State Development, were in Cazenovia on Friday, May 7, to break ground for the Empire Farmstead Brewery--a manufacturing and agri-tourism facility. Once construction is complete--slated for the fall of 2015--the facility is expected to become the largest farm brewery of its kind. The 28,000-square-foot facility is set to grow many of the ingredients for Empire's beer production and create 50 new jobs in Madison County.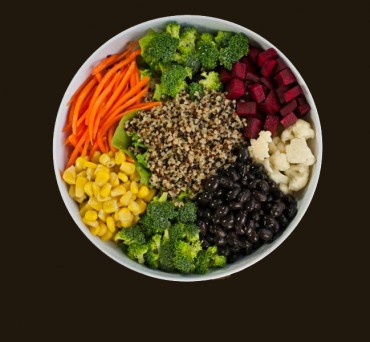 A healthy eating restaurant to open in North Syracuse
Melissa Vassenelli lives to run and runs to live. While training for a marathon recently in North Syracuse, she noticed a new restaurant under construction touting greens, grains, broths and juices.
Take a trip to Italy with Joe Borio
Joe Borio, host of Cooking Italian with Joe, takes a trip to his home, a country style villa in Italy, to share the sights and sounds of Puglia and the hillside farms covered in olive trees, lemon trees, fig trees, and more. Relax and enjoy as we take a trip and drink in all the beauty of Italy!
So long to cramped quarters – hello to "bean to bar" chocolate.
Valentine's Day is one of the busiest chocolate seasons of the year. At Lune Chocolat in Manlius, the line was so long it snaked out the door. And the temperatures were so cold that some customers didn't wait for their heart-shaped chocolates, caramel pyramids, cabernet barrels (filled with wine ganache) dark chocolate "hot lips" (with rum and organic habenero pepper) and other artisan chocolates.
Spring season "pop-up" cafe launches April 18 at popular North Syracuse garden center
Cafe/grill to open in May at the Barnes Hiscock Mansion in Syracuse
What's better than a perfectly browned grilled sandwich oozing cheesy goodness?
Food tours, food trucks, farm to table dining and farm and gardening events
It's still cold and dreary, but snow is giving way to grass, finally. And the food season has changed, at least tentatively. Some folks have dusted off and tuned up their grills. Restaurant patios and decks aren't open yet, but food trucks have come out of hiding. Ice cream parlors and seasonal eateries like Gannon's Isle, Sno-Top (Manlius), Skan-Ellus (betweeen Marcellus and Skaneateles) and Rudy's Lakeside (Oswego) are open for the season.
Weekly food truck round-ups starting April 22
George Shattuck, owner and operator of Shattuck's Paddy Wagon, pronounced the first food truck "rodeo" of the season in Syracuse a success -- and despite the lingering winter is looking forward to weekly round-ups starting April 22 from 11 a.m. - 6 p.m..