"an experience that is truly unique"
The night seeing Boyhood at the Manlius Art Cinema generated a great desire to check out Ironwood, which rests on the corner at 145 East Seneca Street. And this desire and decision was made at first glance. Since that day, there would be consistent discussion about going to Ironwood. Since Boyhood is still playing at MAC, the soon-to-be-shown Cavalry would have made the perfect kill-two-birds-with-one-stone night out in the town. But our impatience got the best due to matters of the heart: food.
"Cooking Italian with Joe"
Joe Borio could have gone into the family restaurant business, Borio's, on Oneida Lake. Instead, he nurtured his interest in health and wellness and became a chiropractor, with a family practice in Cicero.
Four acres, 21 chickens, 12 goats and 50,000 bees
Two Syracuse residents recently moved to a farm in Oswego County and are trying to make a go of it. Writer Margaret McCormick talked with them about why they would do such a thing, the challenges and the satisfactions.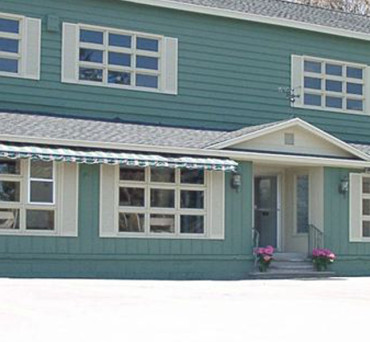 Diamond Catering is located at 4221 Fay Road
What's new at Diamond Catering? That's a good question.
It's important to start the day off well
Good morning, you beautiful person. Regardless on how you look upon rolling out of bed -- the makeup you missed is smeared, you have linen lines (or carpet pattern) on your face, and/or your hair is sticking up in different directions -- you can fake whine all you want in front of that mirror, but you have to get moving and out that door.
Labor day is near, but summer is far from over
For many of us, the state fair and back to school signal the start of a new season. But just a reminder: It's still summer! Through September 21, anyway. Pumpkin ales, pumpkin spice lattes, pumpkin Pop-Tarts and fall's first chill can wait. Let's squeeze every last ounce out of summer.
The kitchen, for starters
Imagine banging out soups, grilled sandwiches, breakfast burritos, biscotti, muffins, monkey bread, cookies and more -- for dozens of customers, on a daily basis -- with an oven and a stove designed for residential rather than restaurant use.
August is National Sandwich Month. If you haven't already done so, it's time to go out and celebrate.
What's the best thing since sliced bread? The sandwich, of course.
The need for more space is one of the reasons the Woloszyns would like to move and build on their business at 187 W. Seneca St. in Manlius.
Two's company, three's a crowd in the kitchen at Lune Chocolat in Manlius.
Tracie Long, of Camillus, founder and "chief baking officer" at For the Health of It! Foods, uses a special ingredient in all of her baked goods: Avocado.
Some bakers have secret/special ingredients for making moist, irresistible cookies: sour cream, cream cheese and applesauce all come to mind.