Laci's Lunchbox, the Greenwood Winery Bistro, and Cafe at 407 offer new specials
You love Laci's Tapas Bar for its creative cocktails, small plates, nightly specials and desserts. A taste of that Laci's flair is now available for lunch -- and breakfast. Laci's Lunchbox is also new in Syracuse's Hawley-Green neighborhood. It opened earlier this month in the big lavender house at 115 Green St., a short distance from Laci's headquarters, at 304 Hawley Ave. The building also is home to cheesecake, cupcake and custom cake bakery 83 & Co. [caption id="attachment_19341" align="alignleft" width="231"] Photo by Laci's Lunchbox[/caption]
Treat yourself to a locally raised turkey
The turkey, the mashed potatoes, the sweet potatoes, the stuffing, the squash, the green bean casserole, the pies, the gravy, the guests, the grace ... Thanksgiving is one of the most well thought out and lovingly prepared meals for family and friends you'll ever make.
Wine tasting room do's and don'ts
The leaves in the Finger Lakes are putting on a colorful show, the grape harvest and crush is underway - and winery tasting rooms are expecting a major crush of visitors the next few weekends.
"People come in for a sample or a mug, and they take a growler home. They wouldn't take that much beer home if they didn't enjoy it."
John Henneberg may have the ultimate work-at-home job. Each morning, Henneberg wakes up at his 97-acre farm in New Woodstock and heads to an out building to brew beer, check on beer already in progress and tend to his hops and barley.
Farmshed CNY U-Pick Organic Apple Party
They said it couldn't be done. So in 2008, Bill Adams planted two and a half acres of organic apples on his hilltop property overlooking Jamesville Reservoir.
"an experience that is truly unique"
The night seeing Boyhood at the Manlius Art Cinema generated a great desire to check out Ironwood, which rests on the corner at 145 East Seneca Street. And this desire and decision was made at first glance. Since that day, there would be consistent discussion about going to Ironwood. Since Boyhood is still playing at MAC, the soon-to-be-shown Cavalry would have made the perfect kill-two-birds-with-one-stone night out in the town. But our impatience got the best due to matters of the heart: food.
"Cooking Italian with Joe"
Joe Borio could have gone into the family restaurant business, Borio's, on Oneida Lake. Instead, he nurtured his interest in health and wellness and became a chiropractor, with a family practice in Cicero.
Four acres, 21 chickens, 12 goats and 50,000 bees
Two Syracuse residents recently moved to a farm in Oswego County and are trying to make a go of it. Writer Margaret McCormick talked with them about why they would do such a thing, the challenges and the satisfactions.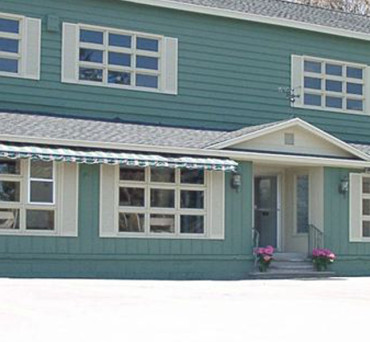 Diamond Catering is located at 4221 Fay Road
What's new at Diamond Catering? That's a good question.
It's important to start the day off well
Good morning, you beautiful person. Regardless on how you look upon rolling out of bed -- the makeup you missed is smeared, you have linen lines (or carpet pattern) on your face, and/or your hair is sticking up in different directions -- you can fake whine all you want in front of that mirror, but you have to get moving and out that door.