Take a trip to Italy with Joe Borio
Joe Borio, host of Cooking Italian with Joe, takes a trip to his home, a country style villa in Italy, to share the sights and sounds of Puglia and the hillside farms covered in olive trees, lemon trees, fig trees, and more. Relax and enjoy as we take a trip and drink in all the beauty of Italy!
So long to cramped quarters – hello to "bean to bar" chocolate.
Valentine's Day is one of the busiest chocolate seasons of the year. At Lune Chocolat in Manlius, the line was so long it snaked out the door. And the temperatures were so cold that some customers didn't wait for their heart-shaped chocolates, caramel pyramids, cabernet barrels (filled with wine ganache) dark chocolate "hot lips" (with rum and organic habenero pepper) and other artisan chocolates.
Spring season "pop-up" cafe launches April 18 at popular North Syracuse garden center
Cafe/grill to open in May at the Barnes Hiscock Mansion in Syracuse
What's better than a perfectly browned grilled sandwich oozing cheesy goodness?
Food tours, food trucks, farm to table dining and farm and gardening events
It's still cold and dreary, but snow is giving way to grass, finally. And the food season has changed, at least tentatively. Some folks have dusted off and tuned up their grills. Restaurant patios and decks aren't open yet, but food trucks have come out of hiding. Ice cream parlors and seasonal eateries like Gannon's Isle, Sno-Top (Manlius), Skan-Ellus (betweeen Marcellus and Skaneateles) and Rudy's Lakeside (Oswego) are open for the season.
Weekly food truck round-ups starting April 22
George Shattuck, owner and operator of Shattuck's Paddy Wagon, pronounced the first food truck "rodeo" of the season in Syracuse a success -- and despite the lingering winter is looking forward to weekly round-ups starting April 22 from 11 a.m. - 6 p.m..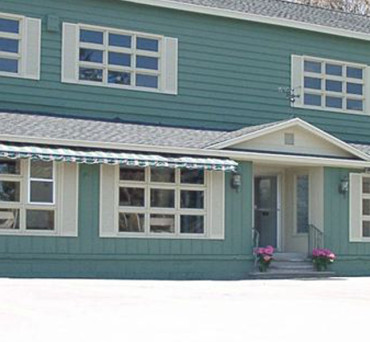 Owners Dan and Teresa Seeley plan to repair/rebuild restaurant damaged by ice
The winter of 2015 has been long and cruel. Dan Seeley, his wife, Teresa and their children escaped it for a few days of warmth and sun earlier this month, then received the news that an ice dam had "let loose" and caused part of the roof to collapse at The Cider Mill, causing extensive damages to their recently renovated restaurant on Fay Road, in Onondaga.
Maple syrup is much more than something to pour on pancakes.
Maple Weekend(s) on tap in Central New York For Kimberly Meyer Cook, maple syrup is much more than something to pour on pancakes.
Armory Square restaurant adds executive chef, new dinner menu, beer and wine
Change is good. Ask Abigail Henson. LoFo, her restaurant on Walton Street in Armory Square, has seen several changes in recent weeks and Henson is excited about what she calls "Next Level LoFo."
Bring your appetite and sense of adventure to the Cosmopolitan Building, 1153 W. Fayette St.
It's a little early to call the weather, but the overall forecast for St. Patrick's Parade Day (March 14) in Syracuse calls for high stepping, high spirits -- and an early-season outing for some of Central New York's food trucks.