Labor day is near, but summer is far from over
For many of us, the state fair and back to school signal the start of a new season. But just a reminder: It's still summer! Through September 21, anyway. Pumpkin ales, pumpkin spice lattes, pumpkin Pop-Tarts and fall's first chill can wait. Let's squeeze every last ounce out of summer.
The kitchen, for starters
Imagine banging out soups, grilled sandwiches, breakfast burritos, biscotti, muffins, monkey bread, cookies and more -- for dozens of customers, on a daily basis -- with an oven and a stove designed for residential rather than restaurant use.
August is National Sandwich Month. If you haven't already done so, it's time to go out and celebrate.
What's the best thing since sliced bread? The sandwich, of course.
The need for more space is one of the reasons the Woloszyns would like to move and build on their business at 187 W. Seneca St. in Manlius.
Two's company, three's a crowd in the kitchen at Lune Chocolat in Manlius.
Tracie Long, of Camillus, founder and "chief baking officer" at For the Health of It! Foods, uses a special ingredient in all of her baked goods: Avocado.
Some bakers have secret/special ingredients for making moist, irresistible cookies: sour cream, cream cheese and applesauce all come to mind.
The seventh annual Open Farm Day, presented by Cornell Cooperative Extension of Madison County, is scheduled for 10 a.m. to 4 p.m. Saturday (July 26).
Jean Armour Polly visited 13 farms in Madison County one Saturday last summer -- and put more than 110 miles on her car.
Local food pioneer Circa is dark, a "for lease" sign is in the front window and Hart's future is uncertain.
For eight years, local food pioneer Circa was a fixture at 76 Albany St., at the stoplight in the village of Cazenovia. Chef-owner Alicyn Hart drew regulars for standing menu items like a cheese plate spotlighting artisan cheeses from local creameries, the Circa burger (with local beef, turkey or elk, plus a veggie option) and chef's specials like heirloom tomato tart with fresh mozzarella and fennel fronds and Copper River salmon with braised radishes. A small market brought in folks who just needed to pick up a few things -- like homemade bread, local eggs and free-range chicken.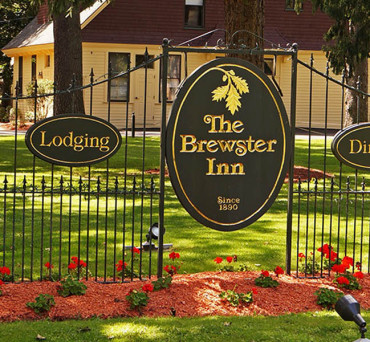 Hospitality and events teams took an in-depth look at the menu
Seasons change - and so do restaurant menus. Some restaurants make tweaks here and there to play up what's seasonal and local; others make more sweeping changes.
What is more social than food? Besides conversation, not much. An invite to "hang out" is usually over coffee, lunch, "dinner and a movie" or some such nourishing or intoxicating event. Holidays are generally boiled down to "the real meaning" plus a disgruntled meal with estranged relatives. Hell, the Korean word for family is translated literally: "those who eat together."
Side Hill is expanding into the space once occupied by Dad's Diner.