The seventh annual Open Farm Day, presented by Cornell Cooperative Extension of Madison County, is scheduled for 10 a.m. to 4 p.m. Saturday (July 26).
Jean Armour Polly visited 13 farms in Madison County one Saturday last summer -- and put more than 110 miles on her car.
Local food pioneer Circa is dark, a "for lease" sign is in the front window and Hart's future is uncertain.
For eight years, local food pioneer Circa was a fixture at 76 Albany St., at the stoplight in the village of Cazenovia. Chef-owner Alicyn Hart drew regulars for standing menu items like a cheese plate spotlighting artisan cheeses from local creameries, the Circa burger (with local beef, turkey or elk, plus a veggie option) and chef's specials like heirloom tomato tart with fresh mozzarella and fennel fronds and Copper River salmon with braised radishes. A small market brought in folks who just needed to pick up a few things -- like homemade bread, local eggs and free-range chicken.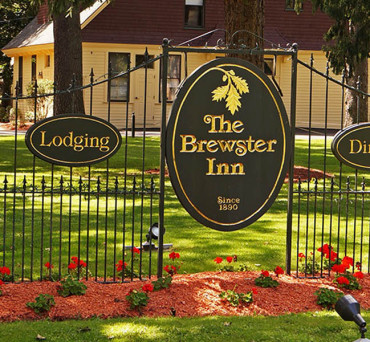 Hospitality and events teams took an in-depth look at the menu
Seasons change - and so do restaurant menus. Some restaurants make tweaks here and there to play up what's seasonal and local; others make more sweeping changes.
What is more social than food? Besides conversation, not much. An invite to "hang out" is usually over coffee, lunch, "dinner and a movie" or some such nourishing or intoxicating event. Holidays are generally boiled down to "the real meaning" plus a disgruntled meal with estranged relatives. Hell, the Korean word for family is translated literally: "those who eat together."
Side Hill is expanding into the space once occupied by Dad's Diner.
A first in Central New York
The CabFab (Cabinet Fabrication Group) building at 124 Burnet Ave. near downtown Syracuse is a hub of activity. It's a showroom and workshop where Chris Clemans and his team design and build fine wood furniture and custom wood cabinetry.
Street Eats restaurant and food truck are being taken over
After working as a chef for more than two decades at like Francesca's, Antonio's and Grimaldi's Chop House, Steve LeClair was ready to venture out on his own, take his food to the streets and take diners on a culinary adventure.
Tour farms. See a cow get a "pedicure." Milk goats and play with the "kids." Sample artisan cheeses.
It's almost summertime. Cazenovia Vodka Tonic, anyone?
Madison County is home to several craft breweries, a winery, a cidery and -- soon -- its first distillery since Prohibition.
Expansion follows a near total renovation of Recess Coffee House
Last year, Recess Coffee House co-owner Jesse Daino traveled to Idaho to tour the Diedrich Roasters factory, take their coffee roasting courses and lay the groundwork for a new, custom-made roaster to support Recess' growing wholesale and mobile operation.