#taketour takes a peek at #shoes
In this week's episode of #takeatour, Christi Smith & Michael Heagerty from NOexcuses Tours takes a peek at some #SHOES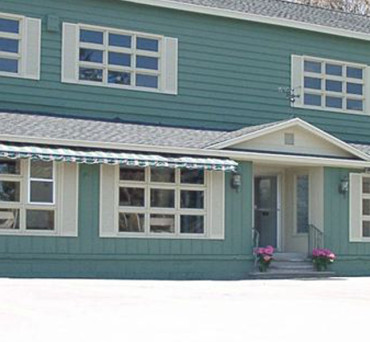 The grill will be open 11 a.m. to 6 p.m. or 7 p.m. Monday to Thursday (weather permitting)
Models stomped the stages during Syracuse Fashion Week April 9 – 12.
Models stomped the stages during Syracuse Fashion Week April 9 - 12. The events had work from local designers, burlesque dancers, standup comedy, food and even a naked lady on a sushi table - truly something for everyone.
"The culture of dominance, the culture of violence is pervasive across cultures."
George Kilpatrick, a longtime Central New York media personality, co-chaired Vera House's White Ribbon Campaign in 2009. In 2012, he was named the agency's men's outreach coordinator. After a 20-year-run, George Kilpatrick broadcast his final show on WSYR-AM (570) on March 30. His syndicated show, "New Inspiration for the Nation," continues on WHEN-AM (620) and in nine other markets. Stay tuned: Kilpatrick expects to announce a new role with Clear Channel, which owns WSYR.
(Living Space) "The roof is metal, so when it rains, it makes a beautiful sound''
When Beth Egan was a student at Syracuse University, downtown redevelopment was just beginning.
(Auto) The iconic Ford Mustang turns 50 this week.
The iconic Ford Mustang turns 50 this week, and Ford's planning plenty of buck wild celebrations.
(Blog: Inevitable Coffee Ring) Sometimes we put ourselves in roles, others/friends put us into roles.
Expectations. Roles. We all have them. We can sometimes fall into them.
Each Sunday we tally the numbers and bring you the Top 5 Stories of the Week for the Syracuse New Times digital edition. This week: readers clicked on stories about downtown parking and social media to crossfit and, of course, UFO's. Starting with Number 5, click on the title or the photo to read the full story! You can find a fresh print edition on stands every Wednesday and new content (almost) daily here online.
In this week's episode we explore #GEARS
In this week's episode of #takeatour, Michael Heagerty from NOexcuses Tours takes a peek at some #GEARS
We are Muslim. We don't use crosses. We are going to paint inside the church because we don't honor icons.
Syracuse's Landmark Preservation Board gave the North Side Learning Center permission Thursday, April 3, to remove six crosses from the outside of the former Holy Trinity Church at 501 Park St. The crosses "are not in line with the worshipping practices," said the petition to the preservation board.