Saturday, December 20, Santa will be spending the day at the historic Barnes-Hiscock Mansion in Syracuse.
Santa Claus. Yeah, we know him. He makes an annual appearance in stores and malls around world, and it's a rare occasion that he gets to stay in one place for an extended period of time.
Don't be discouraged this holiday season if you're on a gluten-free diet.
Life without gluten doesn't mean passing on the cookie plate at Christmastime. It might have, at one time, but not anymore.
Munjed's has been a constant on Westcott Street for years.
Local Flavor is a feature produced in cooperation with advertisers in the Syracuse New Times.
ARIES (March 21-April 19) "Too much happiness can make you unhappy," reported journalist Marta Zaraska in The Washington Post. Citing research by psychologists, she concluded that being super-extra cheerful can make you selfish, gullible and more prone to stereotyped thinking. On the other hand, she said, maintaining merely moderate levels of happiness is pretty damn good for your mental and physical health. So here's the takeaway, Aries: The astrological omens suggest you're due for a surge of joy and pleasure. Just be careful it doesn't spill over into rash, delirious excess. Here's your watchword: well-grounded delight.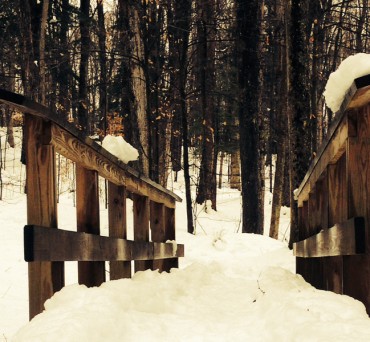 Mother Nature is clearly one of the most original creative minds.
This article was started in a mound of snow, in the middle of a weekend of snowshoeing at Beaver Lake Nature Center in Baldwinsville and Baltimore Woods in Marcellus. As Henry David Thoreau suggests: "Write while the heat is in you." There was no distraction around me. Ten minutes prior, two white-tailed deer gracefully hopped and weaved around trees. At that moment, I was in a masterpiece. Mother Nature is clearly one of the most original creative minds.
Looking for the perfect cocktail to impress your guests during the holidays?
With the holiday season upon us, add some extra spirit to your festivities. Here are seven unique cocktail recipes from days of yore, with a holiday twist.
Each Sunday, we scan our analytics to find which stories readers clicked on the most at SyracuseNewTimes.com.
Not in the mood to be 'That Guy.'
It's 8:30 PM, and my stomach is growling so intensely that I'm shaking. It's a frigid December day, and I am dressed inappropriately, without a coat. At least I have a scarf.
Figgy or Christmas pudding is a traditional British dessert
"Now bring us some figgy pudding
ARIES (March 21-April 19) Lord Byron (1788-1824) was an English poet who loved animals. In the course of his life, he not only had dogs and cats as pets, but also monkeys, horses, peacocks, geese, a crocodile, a falcon, a crane and a parrot. When he enrolled in Trinity College at age 17, he was upset that the school's rules forbade students from having pet dogs, which meant he couldn't bring his adored Newfoundland dog Boatswain. There was no regulation, however, against having a tame bear as a pet. So Byron got one and named it Bruin. I think it's time for you to find a workaround like that, Aries. Be cunning. Try a gambit or two. Find a loophole.