Five Sentences for Five Situations
 ~ Five Sentences for Five Situations ~
ARIES (March 21-April 19) If you live in Gaza, you don't have easy access to Kentucky Fried Chicken. The closest KFC restaurant is 35 miles away in the Egyptian city of El-Arish. But there was a time when you could pay smugglers to bring it to you via one of the underground tunnels that linked Egypt to Gaza. Each delivery took four hours and required the help of two taxis, a hand cart and a motorbike. (Alas, Egypt destroyed most of the tunnels in early 2014.) I recommend, Aries, that you be as determined and resourceful to make your longed-for connections as the KFC lovers in Gaza were. Halloween costume suggestion: smuggler, bootlegger, drug dealer, black marketeer.
It's currently back to "me time"
Aside from the clouds raining frogs, the strangest thing that happened this week was receiving a letter from the Syracuse Diocese, asking me for money. Actually, they were asking Mr. and Mrs. Christopher Malone. Looks like I'm off the market.
Each week, we tally our numbers to bring you the Top 5 Most Read Stories of the Week on SyracuseNewTimes.com.
Three: the number of times that my arm was stuck with a needle in two days. Why? Because getting blood drawn once isn't good enough.
Treat yourself to a locally raised turkey
The turkey, the mashed potatoes, the sweet potatoes, the stuffing, the squash, the green bean casserole, the pies, the gravy, the guests, the grace ... Thanksgiving is one of the most well thought out and lovingly prepared meals for family and friends you'll ever make.
ARIES (March 21-April 19) The driest place on the planet is the Atacama Desert in northern Chile. It gets about a half-inch of rain per year. And yet in 2011, archaeologists discovered that it's also home to a site containing the fossilized skeletons of numerous whales and other ancient sea creatures. I'm detecting a metaphorically comparable anomaly in your vicinity, Aries. A seemingly arid, empty part of your life harbors buried secrets that are available for you to explore. If you follow the clues, you may discover rich pickings that will inspire you to revise your history.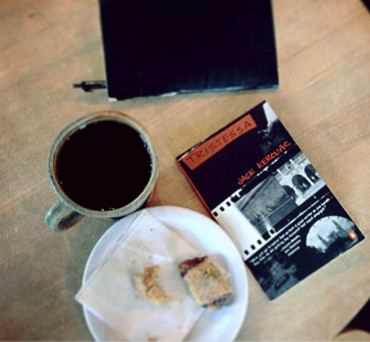 Ah, Syracuse, don't you just know it?
This weekend was typical to the point where life felt cryptic. And that's about it.
Each week, we tally our numbers to bring you the Top 5 Most Read Stories of the Week on SyracuseNewTimes.com.
Five years ago and around this time (October), I somehow ended up in Italy. Home base was Toscolano-Maderno, but my cousin and I ventured. After conversing with my distant cousin earlier that year, he convinced me to buy a ticket to secure a visit. Although simply purchasing the ticket wouldn't technically set anything in stone, personal determination was prominent enough to secure that. The trip itself was intentionally Northern Italy and family heavy (for obvious reasons) prior to ending the last three days in Rome - tourism was inevitable.