Three: the number of times that my arm was stuck with a needle in two days. Why? Because getting blood drawn once isn't good enough.
Treat yourself to a locally raised turkey
The turkey, the mashed potatoes, the sweet potatoes, the stuffing, the squash, the green bean casserole, the pies, the gravy, the guests, the grace ... Thanksgiving is one of the most well thought out and lovingly prepared meals for family and friends you'll ever make.
ARIES (March 21-April 19) The driest place on the planet is the Atacama Desert in northern Chile. It gets about a half-inch of rain per year. And yet in 2011, archaeologists discovered that it's also home to a site containing the fossilized skeletons of numerous whales and other ancient sea creatures. I'm detecting a metaphorically comparable anomaly in your vicinity, Aries. A seemingly arid, empty part of your life harbors buried secrets that are available for you to explore. If you follow the clues, you may discover rich pickings that will inspire you to revise your history.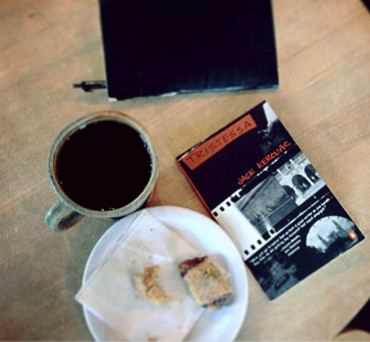 Ah, Syracuse, don't you just know it?
This weekend was typical to the point where life felt cryptic. And that's about it.
Each week, we tally our numbers to bring you the Top 5 Most Read Stories of the Week on SyracuseNewTimes.com.
Five years ago and around this time (October), I somehow ended up in Italy. Home base was Toscolano-Maderno, but my cousin and I ventured. After conversing with my distant cousin earlier that year, he convinced me to buy a ticket to secure a visit. Although simply purchasing the ticket wouldn't technically set anything in stone, personal determination was prominent enough to secure that. The trip itself was intentionally Northern Italy and family heavy (for obvious reasons) prior to ending the last three days in Rome - tourism was inevitable.
ARIES (March 21-April 19) New York City's Diamond District is home to more than 2,000 businesses that buy and sell jewelry. Throughout the years, many people have lost bits of treasure here. Valuable bits of gold and gems have fallen off broken necklaces, earrings, watches and other accessories. Now an enterprising man named Raffi Stepnanian is cashing in. Using tweezers and a butter knife, he mines for the rich pickings that are packed in the mud of sidewalk cracks and gutters. "The percentage of gold out here on the street is greater than the amount of gold you would find in a mine," he says. I'd love to see you get inspired by his efforts, Aries. Dig for treasure in unlikely places where no one else would deign to look.
Everything happens for a reason
On Friday, some regular Joe was passing by while en route to the exit. Skaneateles' LakeHouse Pub was crowded, filled with what could presumably be the standard end-of-the-week crowd. Some members of a wedding party trickled in. There was no music, but dissonant noise of vocal bar patrons harmonized: talking through drinks and drinks talking through them, talk of love and the love of talk, and the boisterously silent that stirred the place more than the cute brunette, who was cheering for her baseball team amidst the conversation.
Each week, we tally our numbers to bring you the Top 5 Most Read Stories of the Week on SyracuseNewTimes.com.
Syracuse musicians, Jess Novak and Brian Golden, are on tour for one month. Read about it here.
I read a book early in the trip called Mutant Message Down Under. It's about a woman who is taken in by the aboriginals of Australia and made to live completely in the wild. She goes without all the things we call "necessary" in our daily lives, or at least couldn't imagine living without. There is no technology and barely any food, shelter, clothes or water. Yet, at the end of her journey, she's exposed to some of the greatest secrets of humanity and learns the oneness that connects us all when we learn to go "without", though we're actually going very much with the most important things in life – family, friends and the non-material things that money can't touch.