SU Senior Collection Fashion Show
The loud noise of Jessica Wolfe's sewing machine is nothing compared to the ball of nerves inside of her. Beautiful mustard colored fabric is strewn about and cutouts of pieces for a jacket are meticulously lying on the table. Her other designs proudly hang nearby. She is nearly finished with her collection, yet her work will never be done.
(Living Space) Downtown Living Tour Saturday, May 17
Tickets are on sale for the eighth annual Downtown Living Tour, scheduled noon to 6 p.m. Saturday, May 17.
"We chose the name 'Hayseed Bakery' to reflect the simple, wholesome nature of our baked goods"
(Face Time) Kellie Gingold, the 2014 Syracuse Woman of the Year.
The Syracuse Commission for Women has named Kellie Gingold 2014 Syracuse Woman of the Year. Gingold was selected for her volunteer work on fundraisers including the Breakfast at Tiffany's Fashion Show, benefiting Hope for Heather; Race for the Cure; Manlius Pebble Hill After Prom Party: Pimped, benefiting the American Heart Association; and Ronald McDonald House Charity Fashion Show.
(Auto) Here are a few highlights from the muscle of the show
The New York International Auto Show, which opened last weekend, is featuring plenty of family cars we'll actually drive, with new models for Hyundai Sonata, Toyota Camry, Jeep Renegade and Suburu Outback. Fine, dependable family cars. Responsible cars.
The internet is full of lists and how-to articles from random sources.
There is one thing that I have to try, because I'm curious about it. There is no pride with admitting to what this thing is, but it's something some of us may have endured due to the sheer curiosity of it...or giving in to the coaxing friend(s)...or you were dragged out of your home, kicking and screaming.
Each Sunday we tally the numbers to bring you the Top 5 Stories of the Week for the Syracuse New Times (digital edition). This week: readers clicked on everything from Dr. Cynthia Morrow and social media to fashion and UFO's! Starting with Number 5, click on the title or the photo to read the full story! You can find a fresh print edition on stands every Wednesday and new content (almost) daily here online.
#takeatour takes a peek at #shoes
In this week's episode of #takeatour, Christi Smith & Michael Heagerty from NOexcuses Tours takes a peek at some #SHOES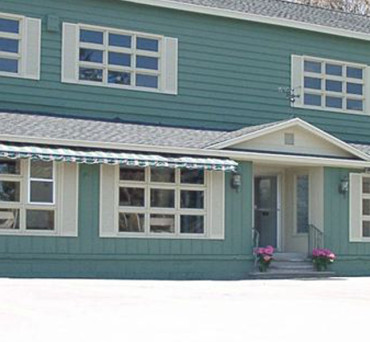 The grill will be open 11 a.m. to 6 p.m. or 7 p.m. Monday to Thursday (weather permitting)
Models stomped the stages during Syracuse Fashion Week April 9 – 12.
Models stomped the stages during Syracuse Fashion Week April 9 - 12. The events had work from local designers, burlesque dancers, standup comedy, food and even a naked lady on a sushi table - truly something for everyone.