Good morning! We all at Syracuse New Times would like to extend a Happy Thanksgiving to you and your families. This is quite the list today, but we want you to have a great weekend, and we want to give you a lot of options. There are plenty of holiday races, local shopping, and a lot of […]
Good morning! We all at Syracuse New Times would like to extend a Happy Thanksgiving to you and your families.
Turning Stone's recent "progressive dinner" proved to be successful for the establishment
Star-crossed lovers of food in Verona will find plenty for their palates at the Turning Stone Resort and Casino. During a recent "progressive dinner" in which visitors ambled through a half-dozen venues to sample delicacies, the forks were flying, the vino was flowing and belts were eventually unbuckled a notch or three before the journey ended.
Good Buddy's Pub stands out among the plethora of sports-themed restaurants in CNY
Good Buddy's Pub, the newest addition to the CopperTop Tavern and Tully's Good Times family, might just be the best kept secret in Syracuse. Open since February 2014, Good Buddy's is part sports bar and part family restaurant, specializing in hand-packed hamburgers and home-cooked favorites like the Grilled Meatloaf and the Campfire Pot Roast.
Free will astrology for Nov. 25 – Dec. 1, 2015
ARIES (March 21-April 19) "We are torn between nostalgia for the familiar and an urge for the foreign and strange," wrote novelist Carson McCullers. "As often as not, we are homesick most for the places we have never known." I'm guessing that these days you're feeling that kind of homesickness, Aries. The people and places that usually comfort you don't have their customary power. The experiences you typically seek out to strengthen your stability just aren't having that effect. The proper response, in my opinion, is to go in quest of exotic and experimental stimuli. In ways you may not yet be able to imagine, they can provide the grounding you need. They will steady your nerves and bolster your courage.
Check out these local events prior to Thanksgiving
Happy Friday! Welcome back to your weekly events listing through Syracuse New Times.
Tous les Jours cafe brings the taste of Korea to Central New York
For HeeRak Kang, a visit to the new Tous les Jours cafe and bake shop on Erie Boulevard is a taste of home.
See what's in your stars!
ARIES (March 21-April 19) Urbandictionary.com defines the English word "balter" as follows: "to dance without particular skill or grace, but with extreme joy." It's related to the Danish term baltre, which means "to romp, tumble, roll, cavort." I nominate this activity to be one of your ruling metaphors in the coming weeks. You have a mandate to explore the frontiers of amusement and bliss, but you have no mandate to be polite and polished as you do it. To generate optimal levels of righteous fun, your experiments may have to be more than a bit rowdy.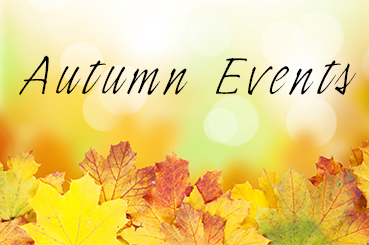 Enjoy your weekend with these events!
Welcome to another round of weekly events.
See what's in your stars!
ARIES (March 21-April 19) "I demand unconditional love and complete freedom," wrote Slovenian poet Tomaz Salamun. "That is why I am terrible." In accordance with the astrological omens, I'm offering you the chance, at least temporarily, to join Salamun in demanding unconditional love and complete freedom. But unlike him, you must satisfy one condition: Avoid being terrible. Can you do that? I think so, although you will have to summon unprecedented amounts of emotional intelligence and collaborative ingenuity.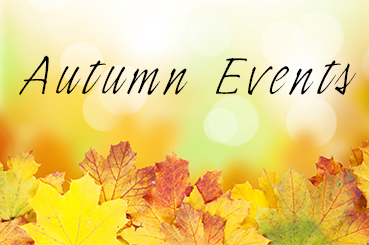 The top events this weekend in Central New York
There are plenty of "acoustic" or "unplugged" events taking place this weekend. You should unplug, too. You're allowed to take pictures and brag to your friends via social media about what you're doing.