Get your seafood fix in Caz and more food news happening in CNY
Opening soon in Cazenovia is a new place to get your seafood fix. It overlooks the lake and it's at a place where you might already satisfy your seafood cravings and/or pick up some fresh fish to enjoy at home.
See what's in your stars!
ARIES (March 21-April 19) Keith Moon played drums for the rock band The Who. He was once voted the second-greatest drummer  in history. But his erratic behavior, often provoked by drugs or alcohol, sometimes interfered with his abilities. In 1973, The Who was doing a live concert near San Francisco when the horse tranquilizer that Moon had taken earlier caused him to pass out. The band appealed to the audience for help. "Can anybody play the drums?" asked guitarist Pete Townshend. "I mean somebody good?" A 19-year-old amateur drummer named Scot Halpin volunteered. He played well enough to finish the show. I suspect that sometime soon, Aries, you may also get an unexpected opportunity to play the role of a substitute. Be ready!
Things to do Memorial Day weekend in CNY
Happy Memorial Day, everyone! Many people will frequent and enjoy our town's and village's parades on Sunday and Monday, but in case you're looking for other things to enjoy this weekend, here's what's coming up.
Singles Mingle and Wine Tasting at Vinomania
When you think wine pairing, you probably think about wine and cheese, wine and chocolate and, well, wine and every kind of food. Gary Decker thinks about those things, too. But lately, he's been thinking about the pairing of wine and local singles.
Astrology for 05/20-05/26
ARIES (March 21-April 19) James McNeil Whistler was an influential painter in the latter half of the 19th century. He advocated the "art for art's sake" credo, insisting that the best art doesn't need to teach or moralize. As far as he was concerned, its most important purpose was to bring forth "glorious harmony" from chaos. But the immediate reason I'm nominating him to be your patron saint for the coming weeks is the stylized signature he created: an elegant butterfly with a long tail that was actually a stinger. I think you'll thrive by embodying that dual spirit: being graceful, sensitive and harmonious and yet also feisty, piquant and provocative. Can you manage that much paradox? I think you can.
Joe Borio, host of Cooking Italian with Joe shares one of his favorite recipes and most delicious cheeseburgers, The "Goombah" Cheeseburger. Your family and friends will love this simple and easy recipe that can be made anytime and goes with any occasion.
2007 – 2014 via Google Maps
Google Maps/StreetView has taken several rides through Syracuse snapping pictures of our region since 2007. With the release of a "Time Machine" feature added to the service in the past year, we are able to identify and compare local areas that have seen some big changes between 2007 and 2014. //
Astrology for 05/13-05/19
ARIES (March 21-April 19) The danger of resisting a temptation too strenuously is that the temptation might depart. I suggest that you prevent that from happening. Without throwing yourself at the mercy of the temptation, see if you can coax it to stick around for a while longer. Why? In my view, it's playing a useful role in your life. It's motivating you to change some things that really do need to be changed. On the other hand, I'm not yet sure that it should become anything more than a temptation. It might serve you best that way, not as an object of your satisfied desire.
Empire Brewing Company expands in Cazenovia
Empire Brewing Company, alongside Empire State Development, were in Cazenovia on Friday, May 7, to break ground for the Empire Farmstead Brewery--a manufacturing and agri-tourism facility. Once construction is complete--slated for the fall of 2015--the facility is expected to become the largest farm brewery of its kind. The 28,000-square-foot facility is set to grow many of the ingredients for Empire's beer production and create 50 new jobs in Madison County.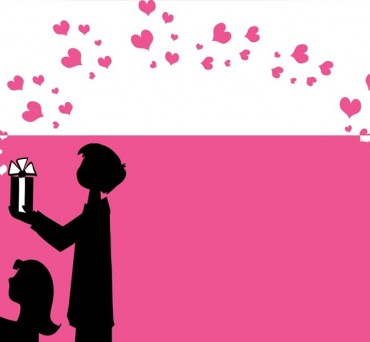 10 things in the Central New York region that you and mom can enjoy together.
Looking for something a little different than the standard Mother's Day happenings? Here are 10 things in the Central New York region that you and mom can enjoy together.