Each week, we tally the numbers to bring you the Top 5 Most Read Stories of the Week on SyracuseNewTimes.com.
A third person perspective
"One night I woke up in a room in which a cage with a bird sleeping in it had been placed. A magnificent error caused me to see an egg in the cage instead of the vanished bird. I then grasped a new and astonishing poetic secret, for the shock which I experienced had been provoked precisely by the affinity of two objects -- the cage and the egg - to each other, whereas previously this shock had been caused by my bringing together two object that were unrelated."
Labor day is near, but summer is far from over
For many of us, the state fair and back to school signal the start of a new season. But just a reminder: It's still summer! Through September 21, anyway. Pumpkin ales, pumpkin spice lattes, pumpkin Pop-Tarts and fall's first chill can wait. Let's squeeze every last ounce out of summer.
443 S. Warren St. overlooks Columbus Circle
Attorneys Tom and Julie Cerio believe densely built South Warren Street is the next step in downtown living.
Astrology for the week of Aug. 27 – Sept. 2
ARIES (March 21-April 19) In the coming weeks it will be important for you to bestow blessings, disseminate gifts and dole out helpful feedback. Maybe you already do a pretty good job at all that, but I urge you to go even further. Through acts of will and surges of compassion, you can and should raise your levels of generosity. Why? Your allies and loved ones need more from you than usual. They have pressing issues that you have special power to address. Moreover, boosting your largesse will heal a little glitch in your mental health. It's just what the soul doctor ordered.
"Avoid clichés," said every writing teacher I've ever had.
You're not going to barf, are you?
The train of three four-person cars were at the top of the first RC-48 Coaster hill when the flashback hit. The perspective came from the smallest flying gnat that flew straight into my eye; and the insect was so small that the collision into my iris was never felt. This is when we explore the flashback, travelling back to my younger self in the family den, and I'm walking backwards while peeking through my fingers at a horror movie -- let's say Hellraiser -- that was playing on television. This was brought upon by myself. Let's flash forward a few years at Disney's The Haunted Mansion. Flash forward more years later to the first time riding [Six Flags] Darien Lake's Mind Eraser. As the years progressed, bravery developed, and the more intense rides were (eventually) conquered.
Each week, we tally the numbers to bring you the Top 5 Most Read Stories of the Week on SyracuseNewTimes.com.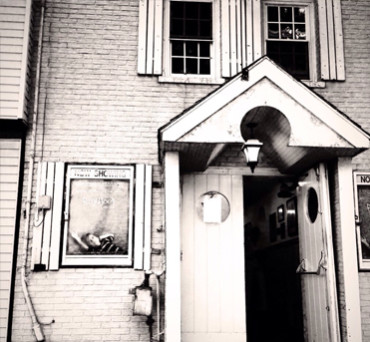 It's technically a busy street, but East Seneca is quiet aside the murmuring tires rolling by and rumbling voices carried down from the Ironwood and other surrounding businesses. The birds chirping and pecking create more of a stir than anything else. The rustling of the trees: the effort by the wind coincides and buffers the settling down for the evening.
(Living Space) Mission Landing
Kaila Johansen and her fiance, Kyle Westervelt, have a choice of outdoor spaces at their Mission Landing residence.