Make a decision to enjoy the life we have right now and be grateful for it.
Wouldn't it be great if everyone you knew was happy with the life they had?
Being grateful at every age
In my 30's and 40's I rather enjoyed shoveling snow. In fact I was actually grateful for the excuse to exercise while getting a chore done. It was a two for one. Once in my 50's, I was grateful that several of my neighbors were kind enough to run their snow blowers up and down the driveway every time the snowflakes fell, because my aging bones were not really enjoying the chore any longer. Now that I'm in my 60's, I 'm rather grateful to be heading south each year just before the first snowflake falls, to spend my winters in the sun.
He has the ability to change the future generation.
Recently I had to do some research for a new keynote address called, "Bringing up Positive, Happy, Healthy, Well Adjusted Children in a Negative World."
This season is the season of letting go, letting things fall away.
Fall forward! It's the time of year for football, fires, and fierce fall colors! The trees are ablaze showcasing the brilliance of their leaves as beacons of seasonal change. I marvel at the emotional intelligence of these forest dwellers. Deep within the DNA of each tree there is a sacred and wise instinct responding to the shorter days of sunlight as the process of photosynthesis winds down. The chlorophyll that gives the leaves their green glow in the summer reduces and the trees know it's time to rest and live off the food they've stored in their roots for the winter days ahead.
A look at how we treat the ones we love
When I was a child my mother could be yelling at us girls at the top of her lungs, but if the phone rang she picked it up without skipping a beat and sweetly said, "Hello who is calling please?"  I always marveled at how quickly she could go from furious at us, to charming to the stranger on the other end of the wire.  She was miraculously and instantly able to change her tone and emotional fury to kindness in seconds. I often thought  my mother could have starred in Sybil and won an Oscar. In fact I used to imitate her, "I told you girls to clean your rooms!  Now get up there NOW and…..ring ring….Hello, oh how nice to hear from you, so sweet of you to call……"   I realize that my mother was no different than any other mother.  I could do the same thing when my children were little. It's a prerequisite  for every mom to be able to to do that.  I remember one time in particular when I was livid with one of my kids. I was yelling at the top of my lungs when the door bell rang and it was my preacher.  My whole persona changed instantaneously.
Nothing marks the end of summer in CNY as the Great New York State Fair! It's summer's last hurrah for those of us who grew up here and continue to call this upstate location home.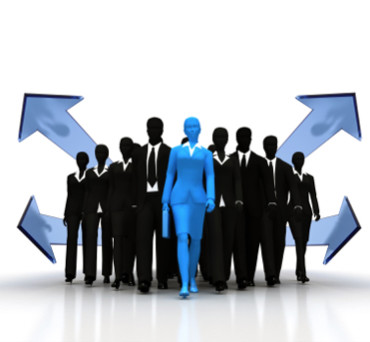 War or peace, love or hate?
To quote Charles Dickens, "It was the best of times, it was the worst of times."
Money as a motivator is a very temporary thing at best.
Money doesn't motivate me. It never has.   If you want to light a fire under my butt, offer me an opportunity to work on something important or shower me with adulation for something I've already completed. Put me in a situation where I can laugh with the people I'm working with and I will be motivated to excellence. But that's just me; or is it?  I wanted to find out what motivates employees. I contacted 35 of my finest clients and asked them. Here's what I found out.
Ask yourself if you are being true to the real you.
It was 1995 and I was booked at Hiccups Comedy Room in Rochester, New York. The comic before me was very dirty. He got major laughs. I went up and tarted my set. I was afraid I wouldn't get any laughs unless I was dirty, so I did some material that I'd never done before. I tossed some curse words around in the attempt to get laughs. Larry Miller was the headliner that night. After the show he asked if he could talk to me. He said, "You don't need to be dirty, because that's not who you are. Tell the stories of your family. That's funny an that's truth. Dirty won't advance your career, but funny will." It was great advice. He said, "Be honest. Be yourself. Be funny." Larry went on to have a very successful career acting in The Princess Diaries, Boston Legal, Pretty Woman, The Nutty Professor and more. I never forgot his advice or his kindness.
What form does the leash around your free will take?
Pet owners proclaim they learn many life lessons from their pets. I agree. Twice a day I ask my dog Apollo if he's ready for his walk. He answers me by wiggling his 16 pound body while prancing across the room preening in his excitement. I give him a belly rub while I place a handsome blue harness over his head, then carefully lift his front right leg into the harness, strap it across his belly and clip it together. He's now secured enough for me to attach his leash so that we can head out the door for his walk. His walk? I should say we head out the door for his controlled walk because I have control over his movements via the leash. He is not free to run, sniff and chomp at anything anywhere he wants. I'm sure he knows this with his primal doggy instinct, because as we begin to approach the door he stops, turns his head toward his back, and gives that leash a couple of bites.