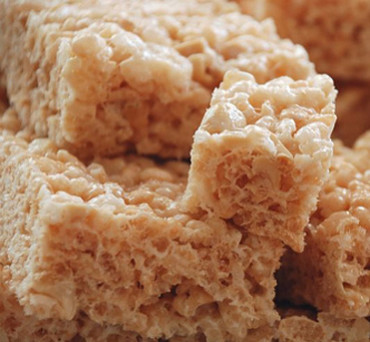 Everybody likes those. Right?
A friend of mine, let's call her Rhonda, was thrilled to be invited to join a social group she admired.  But when she was invited to a potluck dinner she had a problem.  She wasn't much of a cook and didn't have a favorite dish to bring.  Then inspiration hit: Rice Krispies Treats.  Everybody likes those. Right?
Urgent and essential, sometimes they're not the same thing.
As I was sitting at home last Tuesday, the day the temperature dropped to 7 degrees with a wind chill making it feel like -20, with the heat turned up wearing fleece pajama bottoms a sweater and a jacket and still feeling a cool draft from the not totally sealed out wind, I found my thoughts drifting to how glad I was to have central heating. Thinking of the video games creator I mentioned in my piece last week who thought the games were the greatest thing since the discovery of fire, I realized how important context is to what we (at least he and I, if not you) think is important, even if we don't realize it at the time.
Video games, and blood at the Everson Museum of Art.
Are interactive, networked video games the greatest thing since the discovery of fire? Would Beethoven be working with them if he were alive today? Those are just a couple of the questions posed by a video Exhibition currently at the Everson Museum of Art.
Nina Housman visits The Stickley Museum.
Transformation was in the air: in politics, in art, in architecture in industry.
Trying to survive was taxing…
Disoriented, terrified and overwhelmed.  That's how I felt as the young (17-year-old) mother of a 7-month-old child who had just been kicked out of her mother's house,  according to the script I was handed during a role-playing exercise known as a "poverty simulation." The exercise, sponsored by the Visions For Change organization (which, as I mentioned in my last post, I'm involved with) took place on Tuesday, Dec. 10. That poverty simulation helped participants understand the predicament of people experiencing what Rhonda O'Connor, director of  community development for the organization and our guide for the event, called "generational poverty."
Ways to give and feeling thankful.
Two recent developments push me to get back to basics today. One is the warm glow from friendship and kindness extended to me over the last week or two, with two Thanksgiving invitations from friends, a lovely Thanksgiving dinner, attendance at a fun Hanukkah party and the prospect of more celebrations, including a Christmas concert.
Old time places to get coffee and a light meal have fallen by the wayside.
I was sitting with a friend in Café at 407 in Liverpool recently -- one of my favorite places to have a cup of coffee, a bite to eat and a chat because of the comfort, welcoming atmosphere and good coffee -- when the conversation turned to old style coffee shops. You know the ones I mean, the places with formica tables; plastic, colored, leatherette seats; sandwiches, soups (you're in luck if they're homemade), chilis; bouffant desserts -- and coffee -- endless cups from a waiter or waitress who might just call you hon.
Nina Housman negotiates breakfast and social media
Which do you thinks gets a better return? A digital ad in the New York Times or one on Facebook?
The website suggested I use a private delivery service
I recently had an experience so frustrating that I was left frozen in disbelief. I didn't even have the energy to scream, curse or bang my head against the wall. All I can do is write about it, so others can learn from my experience and not suffer the same fate. This is what happened:
There's a lot going on at the Fayetteville Free Library
I recently discovered some incredible things in 3D at the Fayetteville Free Library, starting with a bunch of fully dressed, animated 3D people talking away at the 7:30 am Social Media Breakfast Syracuse monthly meeting, which was held there last month.