New York Skies (UFO Blog)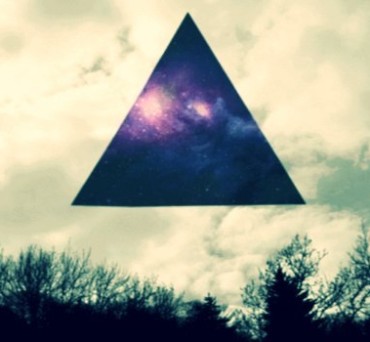 In February 2014, I came across two NY Triangle UFO sightings, I thought they might interest you.
The Kid It was about 6:30 in the evening on February 22rd, 2014. In Walton, NY, Tommy, a young grade school student, was outside enjoying a precious few minutes on his swing before supper.
The glowing circular shaped object was observed by Jersey City, NJ Astronomer Mr. Henry Harrison.
The weather was clear and a seasonable 43 degrees on 12-13 April, the night in 1879 when a UFO Mothership was seen over New York City.
The attendance at the 23rd IUFOC was quite large.
I just returned from the International UFO Congress (IUFOC) near Phoenix, AZ. We spent the week in a lovely desert casino and resort. The presentations were polished, deeply interesting and certainly entertaining. As one of a dozen representatives of the press, I had the opportunity to privately interview a number of the speakers and a handful of interesting guests. I even got to interview a real Man-In-Black (A retired USAF Colonel).
Does the Air Force know more than it is really telling?
The news item headline read: "Military Planes Hunt Sky Discs with Cameras in Vain on Coast." This Associated Press article was on the bottom right side of the front page of the July 7th 1947 edition of the New York Times.
"The object was white, luminous and bright, but not shiny"
It had been a warm Tuesday for the middle of September in Lockport, Niagara County. It was about twilight, Sharon, age nine, and her sister Janet, age seven, were riding in the family car with their parents on their way to the local Tastee Freeze for an ice cream cone. 
New York State's UFO sighting tally for 2013
Well it's time to look at New York State's UFO sighting tally for 2013. Some weeks ago, in my article "UFO Sightings in New York Over 63 Years," I showed you a few sightings charts that indicated that 2012 had an unusually high number of UFO sightings for New York. The questions raised by a lot of people in UFO research circles; was 2012 it a fluke? The numbers are in for 2013, so let's look at the charts.
It was long, grey and round on the ends but she remembers that the windows weren't like a regular bus.
It was an overcast Thanksgiving Day in 1934. Six year old Edith, along with her parents had spent the day in Binghamton at Grandma's house for Thanksgiving dinner. They were driving towards their home close to Nichols in Tioga County. The road they were on was the old highway just past the Owego narrows near Lounsberry. Their car drove up onto a ridge and a rise in the road; it was there that Edith saw a bus in the cow pasture below or something that looked like a bus. She started yelling for her father to look. Being a responsible driver he pulled the car over to see what was upsetting the 1st grader. She told him that there was a bus out in the middle of the field.
Unidentified Objects at Holden Observatory
It was a crystal clear winter's night on 20 February 1947, five months before the huge worldwide 1947 UFO wave and the famed Roswell flying saucer crash. It was about 10:15 p.m. on the campus of Syracuse University, class mates Leo and Dirk who were out walking. When they noticed that the dome doors on the campus's Holden Observatory were open. As they passed the small building they noted that entrance door was also open. Curiosity got the better of the two and they wandered into the ground floor.
UFO's at the 1939 New York World's Fair?
Several UFO web sites and a published book on New York UFO's have related a story about a New York World's Fair event. The reported UFO event was said to have occurred in early April of 1933.
It was the size of a train box car, there was a very bright red glow that seemed to surround it extending approximately 5 or 6 feet.
This was supposed to be a relatively routine evening. Sally and her parents were going on a five minute trip down the road to the grandparents' house for dinner; it was about 6:45 p.m.