It's important to start the day off well
Good morning, you beautiful person. Regardless on how you look upon rolling out of bed -- the makeup you missed is smeared, you have linen lines (or carpet pattern) on your face, and/or your hair is sticking up in different directions -- you can fake whine all you want in front of that mirror, but you have to get moving and out that door.
A third person perspective
"One night I woke up in a room in which a cage with a bird sleeping in it had been placed. A magnificent error caused me to see an egg in the cage instead of the vanished bird. I then grasped a new and astonishing poetic secret, for the shock which I experienced had been provoked precisely by the affinity of two objects -- the cage and the egg - to each other, whereas previously this shock had been caused by my bringing together two object that were unrelated."
You're not going to barf, are you?
The train of three four-person cars were at the top of the first RC-48 Coaster hill when the flashback hit. The perspective came from the smallest flying gnat that flew straight into my eye; and the insect was so small that the collision into my iris was never felt. This is when we explore the flashback, travelling back to my younger self in the family den, and I'm walking backwards while peeking through my fingers at a horror movie -- let's say Hellraiser -- that was playing on television. This was brought upon by myself. Let's flash forward a few years at Disney's The Haunted Mansion. Flash forward more years later to the first time riding [Six Flags] Darien Lake's Mind Eraser. As the years progressed, bravery developed, and the more intense rides were (eventually) conquered.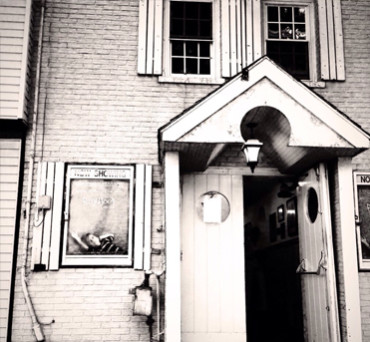 It's technically a busy street, but East Seneca is quiet aside the murmuring tires rolling by and rumbling voices carried down from the Ironwood and other surrounding businesses. The birds chirping and pecking create more of a stir than anything else. The rustling of the trees: the effort by the wind coincides and buffers the settling down for the evening.
11 things to keep in mind when in public
According to the analytics of this Inevitable Coffee Ring, the audience this blog reaches and appeals to are: human beings, dolphins, really intelligent primates, and cats that decide to walk across keyboards at inopportune times. Since humans are at the top of the list and cats eked out the Top 5 because of paw placement happenstance, a few things have come to light. Where human searches are purposeful and the cats' searches are not -- keyboard walking is often noted as "bad behavior" and is rewarded with spritzes of water to the face -- there has to be a gray area, right? When you Google this, a few things come up:
Feeling free, the illusion of flying or floating.
The bench you're sitting on isn't doing this justice right now. Get up and walk towards the water. However, don't stand out on the Skaneateles pier and put your hands out as if you were standing at the bowsprit of the Titanic.
Adopted or not, I'm their son.
This past Sunday morning was typical. I woke up to the smell of eggs. Scrambled. After hopping off the bed, I stretched my body and exaggerated a yawn. One sock up, one sock down; yes, sleeping with socks on is inevitable with me. My lips smacked and my tongue swiped my upper lip. My legs trotted down the stairs, and that's where turning into the kitchen is habitual.
How about some improv, stream of conscious writing? The word of the day at dictionary.com for Wednesday, August 6, was:
This was a great weekend to take a step back, and relax … maybe get out of town.
Syracuse and Central New York ... glad to see all of you have finally dried off. Sunday's storm was wet and wild fun, right? Unfortunately, Middle Ages Brewing Company's 19th Anniversary Festival turned out to be a wash ... but that's all right. Drops do always fall at the festival, but not that much.
It's time to go car shopping, Central New York!
The topic of cars are still fresh, it's time to talk shop about the chore of picking out a new vehicle. My car was determined "totaled," that two-syllable word that no one wants to hear, but it's the ripping the band-aid right off. No one enjoys having to feel that sickening feeling while wading in that two-second pool of silence for a breath-pulling number.