He has the ability to change the future generation.
Recently I had to do some research for a new keynote address called, "Bringing up Positive, Happy, Healthy, Well Adjusted Children in a Negative World."
It was just an ordinary evening when a Hudson Valley family witnessed a disk shaped object in the night.
Three: the number of times that my arm was stuck with a needle in two days. Why? Because getting blood drawn once isn't good enough.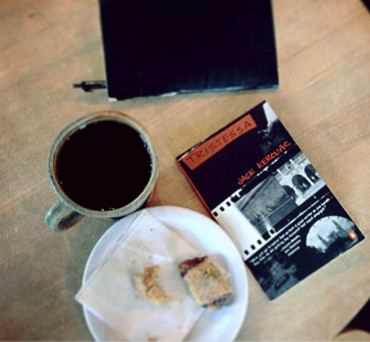 Ah, Syracuse, don't you just know it?
This weekend was typical to the point where life felt cryptic. And that's about it.
TheSocietyGurl Adventures!
TheSocietyGurl adventures are colorful, always spontaneous and fun!  Join Jamie Ann Owens in her travels around Central New York and beyond... you never know what other happenings she might be sharing next!
Video tours of Central New York
Join Michael John Heagerty of NOexcuses Tours at the McGinn-Arnold Haunted House (123 - 129 Loomis Ave., Syracuse). The McGinn-Arnold Haunted House is a community sponsored haunted house. (October 18 & 25, 7 -10pm)
Occurrences of crosses in the sky
Throughout history there have been reported occurrences of crosses in the sky.
Five years ago and around this time (October), I somehow ended up in Italy. Home base was Toscolano-Maderno, but my cousin and I ventured. After conversing with my distant cousin earlier that year, he convinced me to buy a ticket to secure a visit. Although simply purchasing the ticket wouldn't technically set anything in stone, personal determination was prominent enough to secure that. The trip itself was intentionally Northern Italy and family heavy (for obvious reasons) prior to ending the last three days in Rome - tourism was inevitable.
Everything happens for a reason
On Friday, some regular Joe was passing by while en route to the exit. Skaneateles' LakeHouse Pub was crowded, filled with what could presumably be the standard end-of-the-week crowd. Some members of a wedding party trickled in. There was no music, but dissonant noise of vocal bar patrons harmonized: talking through drinks and drinks talking through them, talk of love and the love of talk, and the boisterously silent that stirred the place more than the cute brunette, who was cheering for her baseball team amidst the conversation.
#takeatour of Seward House Museum