All articles by
Yvonne Conte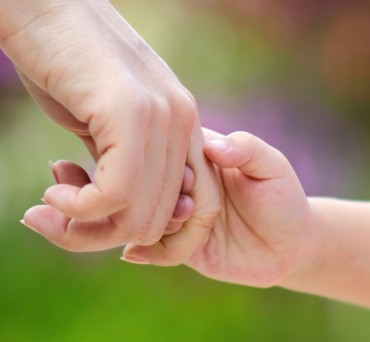 My Daughter Opened her Mouth..and her Mother Flew Out!
Before you have children, you think you know everything about bringing up great kids, but you never really imagine that one day you will have to say, "Get that lego out of the dogs ear!" or "You can not take the spray can of whip cream to school!" Most young mom's today take great satisfaction in being able to bring up children without having to say, "Because I'm your mother, and I said so, that's why!" I see it differently. I think that statement is the best defense a mom has against unruly children.
(Blog) Have you ever considered leaving a significant tip?
After a long three days of travel I landed at the Detroit Metropolitan Airport. I was not looking forward to the three hour layover and just wanted to get home to Fort Myers (my winter home). I was cold, tired and hungry. The Longhorn sign was a welcome sight. I parked myself in the booth of the familiar eatery. At least when you eat at a chain, you know what to expect, right? My waitress was pleasant and accommodating. I enjoyed a wonderful meal; my favorite, baked salmon, rice and fresh broccoli. I ate slowly and enjoyed every morsel.
Make a decision to enjoy the life we have right now and be grateful for it.
Wouldn't it be great if everyone you knew was happy with the life they had?
Being grateful at every age
In my 30's and 40's I rather enjoyed shoveling snow. In fact I was actually grateful for the excuse to exercise while getting a chore done. It was a two for one. Once in my 50's, I was grateful that several of my neighbors were kind enough to run their snow blowers up and down the driveway every time the snowflakes fell, because my aging bones were not really enjoying the chore any longer. Now that I'm in my 60's, I 'm rather grateful to be heading south each year just before the first snowflake falls, to spend my winters in the sun.
He has the ability to change the future generation.
Recently I had to do some research for a new keynote address called, "Bringing up Positive, Happy, Healthy, Well Adjusted Children in a Negative World."
A look at how we treat the ones we love
When I was a child my mother could be yelling at us girls at the top of her lungs, but if the phone rang she picked it up without skipping a beat and sweetly said, "Hello who is calling please?"  I always marveled at how quickly she could go from furious at us, to charming to the stranger on the other end of the wire.  She was miraculously and instantly able to change her tone and emotional fury to kindness in seconds. I often thought  my mother could have starred in Sybil and won an Oscar. In fact I used to imitate her, "I told you girls to clean your rooms!  Now get up there NOW and…..ring ring….Hello, oh how nice to hear from you, so sweet of you to call……"   I realize that my mother was no different than any other mother.  I could do the same thing when my children were little. It's a prerequisite  for every mom to be able to to do that.  I remember one time in particular when I was livid with one of my kids. I was yelling at the top of my lungs when the door bell rang and it was my preacher.  My whole persona changed instantaneously.
Money as a motivator is a very temporary thing at best.
Money doesn't motivate me. It never has.   If you want to light a fire under my butt, offer me an opportunity to work on something important or shower me with adulation for something I've already completed. Put me in a situation where I can laugh with the people I'm working with and I will be motivated to excellence. But that's just me; or is it?  I wanted to find out what motivates employees. I contacted 35 of my finest clients and asked them. Here's what I found out.
Ask yourself if you are being true to the real you.
It was 1995 and I was booked at Hiccups Comedy Room in Rochester, New York. The comic before me was very dirty. He got major laughs. I went up and tarted my set. I was afraid I wouldn't get any laughs unless I was dirty, so I did some material that I'd never done before. I tossed some curse words around in the attempt to get laughs. Larry Miller was the headliner that night. After the show he asked if he could talk to me. He said, "You don't need to be dirty, because that's not who you are. Tell the stories of your family. That's funny an that's truth. Dirty won't advance your career, but funny will." It was great advice. He said, "Be honest. Be yourself. Be funny." Larry went on to have a very successful career acting in The Princess Diaries, Boston Legal, Pretty Woman, The Nutty Professor and more. I never forgot his advice or his kindness.
I'm too young to feel this old.
Woman Times is a weekly blog series devoted to giving voice to the women of the Central New York community.
(WOMAN TIMES) This TEDx event was frightening for me. I wouldn't have my podium to hide behind. I wouldn't have my security blanket.
Woman Times is a weekly blog series devoted to giving voice to the women of the Central New York community.