All articles by
Walt Shepperd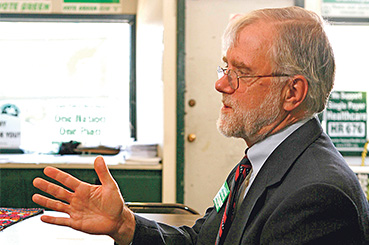 The Syracuse City Auditor race is coming to a head
Perennial Green Party candidate Howie Hawkins recalls being asked, at a Thursday Morning Roundtable mayoral debate with Joanie Mahoney and Matt Driscoll, what would be the hardest thing for him if he was elected. "I gave them an honest answer," he says now. "Putting on a jacket and tie every day."
Oscar Peterson looks to receive the Conservative nod in the race for County Executive
With two months to go until Election Day 2015, one race at the top of the ticket seems all but inevitable.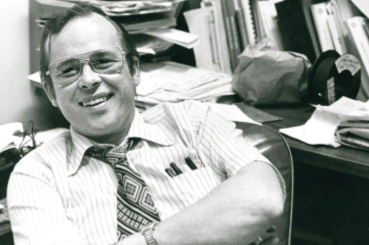 Andy Brigham leaves behind a legacy of reporting excellence
Andy Brigham, former investigative reporter par excellence, died July 27 at age 76. Brigham started his television career as a newshound with then-WHEN-Channel 5 (now WTVH) in 1966, eventually becoming the station's news director, a title he took with him when he moved to then-WIXT-Channel 9 (now WSYR) from 1979 to 1986.
Green party candidate Frank Cetera looks to take over the 2nd District seat in the Syracuse Common Council
Green Party activist Ursula Rozum doesn't remember when she first heard it. Sometime during the two and a half campaigns she managed for Green perennial candidate Howie Hawkins, or her own congressional run in 2012, someone passed on word of the mythical prohibition on politics before Labor Day. But it has no reality for her this year as she serves as campaign manager for Frank Cetera, the Greens' 2nd District Common Council candidate.
Former SU hoops star Lazarus Sims comes home to run the parks he grew up in – The Syracuse New Times Interview
Mayor Stephanie Miner never saw Lazarus Sims play point guard for Syracuse University in the Carrier Dome. "I was out trying to find myself in the world," she reflects on graduating in 1992, the year he started caging. When she had to find someone to replace Baye Muhammad as city parks commissioner, however, a number of trusted colleagues suggested she interview Sims, 42.
After a season in exile, the Baby Boomers (over 40) Basketball League returns
After a season in exile from its home turf, the Baby Boomers (over 40) Basketball League has returned to the Southwest Community Center court.
Karen DeCrow (1937 – 2014)
Karen DeCrow got the vision early. As a pioneer, the only woman in her class at Syracuse University Law School, she sensed the immensity of the struggle and learned how the battle must be waged.
It's an incentive for me and my administration to accomplish as much as we can
Shortly after returning to his City Hall office for a second, and last, stint, former Mayor Roy Bernardi reflected on being re-elected to a term-limited post.
He has produced a 400-page novel, which he has sold mostly door-to-door and on the street.
Dale Harp remembers lying on a bunk, staring at the fluorescent light in the ceiling at Elmira Correctional Facility. It looked exactly the same as it had 30 years before, when it had been a facility for juvenile offenders and he had been locked up there. He realized then that writing a book would probably be his best bet to avoid sitting at card games, which inevitably led to a beef, a flare of violence and more time to serve. Thirty years later, he has produced a 400-page novel, which he has sold mostly door-to-door and on the street. He hopes his story will deter others from following his path in life.
A candidate for office every year since 1993 except for 2012
Howie Hawkins will run for governor on the Green Party ticket in an attempt to repeat what for the party was significant electoral triumph: maintaining their line on the state ballot. He announced his candidacy on Tuesday.